Daily Current Affairs for Government Exams:
Today Current Affairs: 17th December 2020 for UPSC IAS exams, State PSC exams, SSC CGL, State SSC, RRB, Railways, Banking Exam & IBPS, etc
Contents:
Human Development Index: UNDP:
Uniform guidelines on divorce
Currency manipulation
Lead poisoning:
Currency manipulation:
Countering America's Adversaries Through Sanctions Act (CAATSA):
Indian Diaspora:
Punjab's Monoculture:
Other important current affairs:
1.Human Development Index: UNDP: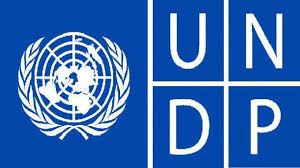 India ranked 131 among 189 countries on the Human Development Index (HDI) for 2019, slipping two places from the previous year, according to the Human Development Report (HDR) 2020 released by the United Nations Development Program (UNDP).
Human Development Index:
About: HDI emphasizes that people and their capabilities should be the ultimate criteria for assessing the development of a country, not economic growth alone.
Based on three Basic Dimensions of Human Development:

A long and healthy life,
Access to knowledge, and
A decent standard of living.
Top Performers for 2019:
Norway topped the index, followed by Ireland and Switzerland. Hong Kong and Iceland complete the top five.
Performance of the Asian Region:

Singapore was ranked 11, Saudi Arabia 40, and Malaysia was at 62 in the global index, representing the top bracket among the Asian countries with "very high human development".
Sri Lanka (72), Thailand (79), China (85) and Indonesia and Philippines (both 107), and Vietnam (117), among others, were "high human development" countries.
India, Bhutan, Bangladesh, Myanmar, Nepal, Cambodia, Kenya and Pakistan were ranked among countries with "medium human development" with ranks between 120 and 156.

India's Performance:

Overall Performance: HDI value for 2019 is 0.645, which puts the country in the medium human development category, positioning it at 131 out of 189 countries and territories.

Between 1990 and 2019, India's HDI value increased from 0.429 to 0.645, an increase of 50.3%.

Long and Healthy Life: Life expectancy for Indian's at birth was 69.7 years in 2019, slightly lower than the south Asian average of 69.9 years.

Between 1990 and 2019, India's life expectancy at birth increased by 11.8 years.

Access to Knowledge: The expected years of schooling in India was 12.2 years, compared with 11.2 years in Bangladesh and 8.3 years in Pakistan.

Between 1990 and 2019, mean years of schooling increased by 3.5 years, and expected years of schooling increased by 4.5 years.

A Decent Standard of Living: In terms of Gross National Income (GNI) per capita, India at USD 6,681 fared better than some others in 2019, despite a fall over the previous year.

India's GNI per capita increased by about 273.9% between 1990 and 2019.
2.Uniform guidelines on divorce: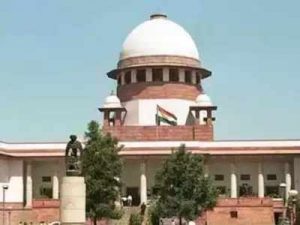 The Supreme Court has agreed to examine a plea to frame uniform guidelines on divorce, maintenance, and alimony for all religions.
A petition was filed in the court that argued divorce, maintenance, and alimony laws in certain religions discriminated against and marginalized women.
These anomalies, varying from one religion to another, were violative of the right to equality (Article 14 of the Constitution) and right against discrimination (Article 15) on the basis of religion and gender and right to dignity.
Therefore, the laws on divorce, maintenance, and alimony should be "gender-neutral and religion-neutral".
Status of Personal Law in India:
Personal law subjects like marriage, divorce, inheritance come under the Concurrent list.
Hindu personal laws have been by and large secularized and modernized by statutory enactments (The Hindu Marriage Act, 1955).
On the other hand, Muslim personal laws are still primarily unmodified and traditional in their content and approach (Eg: Shariat law of 1937).
Apart from it, Christians and Jews are also governed by different personal laws.
Article 142:
Article 142 "provide(s) a unique power to the Supreme Court, to do "complete justice" between the parties, i.e., where at times law or statute may not provide a remedy, the Court can extend itself to put a quietus to a dispute in a manner which would befit the facts of the case.
Alimony:
Section 125 of the Code of Criminal Procedure, 1973, which applies to all communities lays down the provision for maintenance of wives, children, and parents if they do not earn enough and reasonable means to maintain themselves, or suffer from any physical or mental incapacity.
Under this section, even a wife who has not divorced her husband has the right to get maintenance from her husband.
3.Lead poisoning: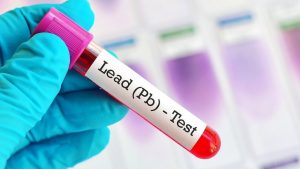 Scientists of the All-India Institute of Medical Sciences (AIIMS) have revealed that lead was noticed in milk samples collected in Eluru town and its neighboring villages in the West Godavari district of Andhra Pradesh.
With the outbreak of the undiagnosed illness in Eluru and its adjoining areas on December 4, experts and doctors from various organizations rushed to the district and collected food, water, milk, blood, and other samples.
About Lead:
Lead in the body is distributed to the brain, liver, kidney, and bones. It is stored in the teeth and bones, where it accumulates over time.
Lead in bone is released into the blood during pregnancy and becomes a source of exposure to the developing fetus.
WHO has identified lead as 1 of 10 chemicals of major public health concern.
WHO has joined with the United Nations Environment Programme to form the Global Alliance to Eliminate Lead Paint.
Factors contributing to lead poisoning:
Informal and substandard recycling of lead-acid batteries.
Increase in vehicle ownership, combined with the lack of vehicle battery recycling regulation and infrastructure.
Workers in dangerous and often illegal recycling operations break open battery cases, spill acid and lead dust in the soil.
They also smelt the recovered lead in crude, open-air furnaces that emit toxic fumes poisoning the surrounding community.
4.Currency manipulation: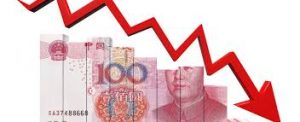 The U.S. Treasury has labeled Switzerland and Vietnam as currency manipulators.
It has also added three new names- Taiwan, Thailand and India- to a watch list of countries it suspects of taking measures to devalue their currencies against the dollar.
To be labeled a manipulator by the U.S. Treasury:

Countries must at least have a $20 billion-plus bilateral trade surplus with the U.S.
Foreign currency intervention exceeding 2% of gross domestic product.
A global current account surplus exceeding 2% of GDP.

In the year through June 2020 Switzerland and Vietnam had intervened heavily in currency markets to prevent effective balance of payments adjustments.
India and Singapore had intervened in the foreign exchange market in a "sustained, asymmetric manner" but did not meet other requirements to warrant designation as manipulators.
While the designation of a country as a currency manipulator does not immediately attract any penalties, it tends to dent the confidence about a country in the global financial markets.
Currency manipulation:
The US Department of the Treasury publishes a semi-annual report in which the developments in global economic and exchange rate policies are reviewed.
If a US trade partner meets three assessment criteria, the US labels it a currency manipulator.
The US Treasury department defines currency manipulation as when countries deliberately influence the exchange rate between their currency and the US dollar to gain "unfair competitive advantage in international trade".
5.Countering America's Adversaries Through Sanctions Act (CAATSA):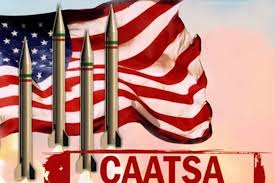 The USA administration has recently imposed sanctions on Turkey for its purchase of the S-400 missile system from Russia.
The issue of sanctions under Section 231 of the Countering America's Adversaries Through Sanctions Act (CAATSA) for the purchase of Russian arms is of particular interest to India, which is also in the process of buying the S-400 from Russia.
Previously, the United States had made it clear to Turkey that its purchase of the S-400 system would endanger the security of the USA.
The procurement will provide substantial funds to Russia's defense sector, as well as Russian access to the Turkish armed forces and defense industry.
Turkey yet decided to move ahead with the procurement and testing of the S-400, despite the availability of alternatives such as NATO-interoperable systems (such as USA's Patriot missile defense system), to meet its defense requirements.
Turkey is a North Atlantic Treaty Organization (NATO) ally of the USA.
NATO is a military alliance established by the North Atlantic Treaty (also called the Washington Treaty) in 1949, by several Western nations to provide collective security against the Soviet Union.
In 2019, the USA had removed Turkey from its F-35 jet program over concerns that sensitive information could be accessed by Russia if Turkey used Russian systems along with the USA jets.
The S-400 Triumf air defence system integrates a multifunction radar, autonomous detection and targeting systems, anti-aircraft missile systems, launchers, and command and control centre. It is capable of firing three types of missiles to create a layered defence.
It is a mobile, surface-to-air missile system (SAM). It is the most dangerous operationally deployed modern long-range SAM (MLR SAM) in the world, considered much ahead of the US-developed Terminal High Altitude Area Defense system (THAAD).
Thaad is US anti ballistic missile defence system
Sanctions on Turkey:
Sanctions were imposed on Turkey's main defence procurement agency, the Presidency of Defense Industries (SSB).
These sanctions comprise a ban on granting specific U.S. export licenses and authorisations for any goods or technology.
Also, a ban on loans or credits by U.S. financial institutions totaling more than 10 million USD in any 12-month period.
A ban on U.S. Export-Import Bank assistance for exports and mandated U.S. opposition to loans by international financial organisations to SSB.
Countering America's Adversaries Through Sanctions Act (CAATSA)
Enacted in 2017, it is a US federal law that imposed sanctions on Iran, North Korea and Russia.
Includes sanctions against countries that engage in significant transactions with Russia's defence and intelligence sectors.
The Act empowers the US President to impose at least five of the 12 listed sanctions on persons engaged in a "significant transaction" with Russian defence and intelligence sectors.
Its "ultimate goal", "is to prevent revenue from flowing to the Russian Government.
6.Indian Diaspora: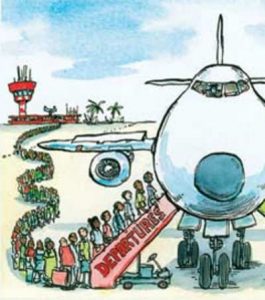 British Foreign Secretary has stated that "India's politics" is, in some sense, "Britain's politics" because of the Indian diaspora in the United Kingdom (UK).
The statement came as he discussed the situation arising out of the farmers' protests with the External Affairs Minister of India.
British Prime Minister would be the chief guest at Republic Day celebrations in January 2021.
Indian Prime Minister has been invited for G7 summit in 2021.
Indian Diaspora:
Indian Diaspora is a generic term used for addressing people who have migrated from the territories that are currently within the borders of India.
The term "diaspora" is derived from the Greek word diaspeirein, which means "dispersion". Over time, the term evolved, and now loosely refers to any person/s belonging to a particular country with a common origin or culture, but residing outside their homeland for various reasons.
7.Punjab's Monoculture: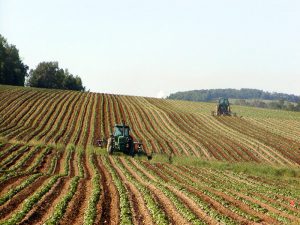 Amidst the ongoing farmer's protests, questions are being raised on the sustainability of paddy-wheat cultivation, especially in Punjab.
Monoculture is the agricultural practice of growing a single crop, plant, or livestock species, variety, or breed in a field or farming system at a time.
Wheat and paddy constitute about 84.6% of the total area planted to all crops compromising on pulses, maize, bajra and oilseeds cotton.
The problem of Monoculture:
Growing the same crops year after year on the same land increases vulnerability to pest and disease attacks. The more the crop and genetic diversity, the more difficult it is for insects and pathogens to devise a way to pierce through plant resistance.
Wheat and paddy cannot also, unlike pulses and legumes, fix nitrogen from the atmosphere. Their continuous cultivation without any crop rotation, then, leads to depletion of soil nutrients and growing dependence on chemical fertilisers and pesticides.
Wheat vs Paddy:
Wheat:
It is naturally adapted to Punjab's soil and agro climatic conditions.
It is a cool season crop that can be grown only in regions particularly north of the Vindhyas where day temperatures are within the early-thirty degrees Celsius range right through March.
Its cultivation is desirable for national food security.
The state's wheat yields at 5 tonnes-plus per hectare, as against the national average of 3.4-3.5 tonnes.
Paddy:
It requires a huge amount of water.
Farmers usually irrigate wheat five times. In paddy, 30 irrigations or more are given.
Punjab's groundwater table has been declining by 0.5 meters per annum on an average due to paddy and the state's policy of supplying free power for irrigation. It has encouraged farmers to grow long-duration water-guzzling varieties like Pusa-44.
Pusa-44 has high yield but a long duration growth period.
Long duration means transplanting by mid-May (Peak Summer), to enable harvesting from October and timely planting of the next wheat crop. But being peak summer time, it also translated into very high water requirements.
Paddy, being a warm season crop is not very sensitive to high temperature stress thus can be grown in much of eastern, central and southern India, where water is sufficiently available.
Other important current affairs:
1.According to a report by the Committee to Protect Journalists (CPJ), a record number of journalists were imprisoned during 2020.
The Committee to Protect Journalists is an independent, nonprofit organization that promotes press freedom worldwide.
It defends the right of journalists to report the news safely and without fear of reprisal.
The overall number of jailed journalists in 2020 is at record high of 272.
Turkey remains the world's worst offender against press freedom with at least 68 journalists imprisoned for anti-state charges. At least 25 journalists are in prison in Egypt.
There are dozens of reporters missing or kidnapped in the Middle East and North Africa, including several held by Houthi rebels in Yemen.
Amid the Covid-19 pandemic, authoritarian leaders tried to control reporting by arresting journalists.
2.Both Houses of the Maharashtra State Legislature have passed proposals stating that they will not take cognizance of or reply to any notice sent by the High Court (HC) or the Supreme Court (SC) in the Breach of Privilege Motion against a TV editor and anchor.
A Breach of Privilege Motion was moved in the State Assembly against the TV anchor, accused of using "derogatory language" and "making baseless remarks" against the Chief Minister of the State and "frequently insulting" Ministers and MPs during TV debates.
The anchor filed a petition challenging the Breach of Privilege Motion in the SC.
The assistant secretary of the Assembly questioned this move as well as producing "confidential" communications from the Speaker and the House Privileges Committee.
The SC then issued a contempt notice to the assistant secretary of the Assembly and also held that it might be "necessary in all probability to serve the Speaker" to know his version in matter.
The House Speaker initiated the motion of the Treasury benches and cited Article 194 of the Constitution, which lays down the powers and privileges of the Houses of Legislatures, and Article 212, which pertains to courts not inquiring into proceedings of the legislature.
The proposals held that replying to such notices could mean accepting that the judiciary can keep a check on the legislature and would be inconsistent with the Basic Structure of the Constitution.
The proposals were passed unanimously, which stated that the Speaker and Deputy Speaker would not respond to any notice or summons issued by the SC.
The Legislative Council also passed the proposal unanimously and stated that no cognizance will be taken of any notice or summons issued by the HC or SC.
3.Quality Council of India (QCI) has come out with a scheme for approval of Hygiene Rating Audit Agencies (HRAA).
This move is a part of the Food Safety and Standards Authority of India's (FSSAI) Food Hygiene Rating Scheme.
Scheme for Approval of Hygiene Rating Audit Agencies:

It will scale up the hygiene rating by increasing the number of recognized HRAA in the country.
The recognized HRAA will be responsible for verifying the compliance with food hygiene and safety procedures laid by FSSAI and get hygiene rating.

Food Hygiene Rating Scheme:

Initiated by the FSSAI, it is a certification system for food businesses supplying food directly to consumers, either on or off-premise.
It aims to allow consumers to make informed choices/decisions pertaining to the food outlets where they eat by encouraging food businesses to improve their hygiene and safety standards.
It is applicable for foodservice establishments (such as hotels, restaurants, cafeteria, dhabhas, etc), sweet shops, bakeries, meat retail stores, etc.
4.An online survey has shown that as the country readies to implement its COVID-19 vaccination program, vaccine hesitancy could be an issue that the government needs to address forthwith.
The results showed that there was considerable hesitation even among the medical community to take the vaccine as soon as it is available.
A vaccine is one of the essential weapons in the armamentarium in our war against the pandemic. Any hesitation in accepting the vaccine will have a negative consequence on our effort to control the pandemic.
Need of the hour:

Proactively address the reasons behind this hesitancy.
Give confidence to the public by discussing the robustness of various processes involved in drug/vaccine development — clinical trial designs, conduct, monitoring, analysis, reporting and the regulatory reviews that happen before it is approved.
This will make the public aware of the rigorous processes followed for clinical trials, and the approval, as followed by regulators.