Daily Current Affairs for Government Exams:
Today Current Affairs: 19th December 2020 for UPSC IAS exams, State PSC exams, SSC CGL, State SSC, RRB, Railways, Banking Exam & IBPS, etc
Contents:
SC stays Andhra HC order to study 'constitutional breakdown' in State:
Bad Bank:
E20 fuel as an automobile fuel:
Bitcoins:
Indian Maritime Situational Awareness System (IMSAS), ASTRA Mk-I and Border Surveillance System (BOSS):
Great conjunction:
Other important current affairs:
1.SC stays Andhra HC order to study 'constitutional breakdown' in State: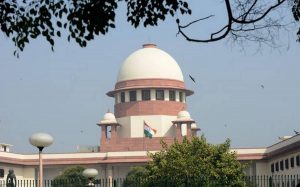 The Supreme Court (SC) has stayed an Andhra Pradesh High Court (HC) order intending to embark on a judicial enquiry into whether there is a constitutional breakdown in the State machinery, requiring a declaration of President's rule (Article 356).
A three-judge bench headed by Chief Justice of India S A Bobde found the order disturbing and will take up the matter later on after vacations.
The issue:
High Court, on October 1, while deciding habeas corpus petitions filed by relatives of persons remanded in judicial custody or on bail, had suo motu summoned the State counsel to assist it in deciding "whether, in circumstances prevailing in the State of Andhra Pradesh, the court can record a finding that there is a constitutional breakdown in the State or not".
Andhra Pradesh High Court's Move:
While hearing a clutch of habeas corpus petitions in October 2020, it suo motu summoned the State counsel to assist it in deciding "whether in circumstances prevailing in the State, the court can record a finding that there is a constitutional breakdown or not".
Habeas Corpus is a Latin term which literally means 'to have the body of'. Under this the court issues an order to a person who has detained another person, to produce the body of the latter before it.
This writ is a bulwark of individual liberty against arbitrary detention and can be issued against both public authorities as well as private individuals.
State Government's Appeal:
The HC framed the question in an unprecedented manner and without any basis or pleadings by any of the parties to that effect.
It highlighted that Article 356, which deals with the failure of Constitutional machinery in a State, is a power exclusively vested in the executive and not the judiciary.
Under the Constitutional framework, it is not for the Courts to decide as to whether there is a Constitutional breakdown in a State as they do not have any judicially discoverable and manageable standards to determine so.
The said fact is essentially an executive function and is necessarily required to be based on a detailed factual analysis.
The HC order is a serious encroachment on the powers of the executive as enumerated under the Constitution and is violative of the doctrine of separation of powers and thus, violative of the basic structure of the Constitution.
Separation of powers is the division of the legislative, executive, and judicial functions of government.
Since the sanction of all three branches is required for the making, executing, and administering of laws, it minimises the possibility of arbitrary excesses by the government.
The constitutional demarcation precludes the concentration of excessive power by any branch of the government.
2.Bad Bank: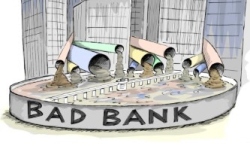 The government is exploring all options, including setting up of a bad bank, to improve the health of the country's banking sector, Economic Affairs Secretary Tarun Bajaj said recently.
It is not just necessary but unavoidable in the present circumstances when NPAs are likely to balloon and much of the resolution will have to take place outside the IBC framework.
Bad Bank:
A bad bank is a bank set up to buy the bad loans and other illiquid holdings of another financial institution.
The entity holding significant nonperforming assets will sell these holdings to the bad bank at market price.
By transferring such assets to the bad bank, the original institution may clear its balance sheet—although it will still be forced to take write-downs.
Indian banks' pile of bad loans is a huge drag on the economy.
It's a drain on banks' profits.
Because profits are eroded, public sector banks (PSBs), where the bulk of the bad loans reside, cannot raise enough capital to fund credit growth.
Lack of credit growth, in turn, comes in the way of the economy's return to an 8% growth trajectory. Therefore, the bad loan problem requires effective resolution.
Benefits:
This helps banks or FIs clear-off their balance sheets by transferring the bad loans and focus on their core business lending activities.
Large debtors have many creditors. Hence bad bank could solve the coordination problem since debts would be centralised in one agency.
It can affect speedier settlements with borrowers by cutting out individual banks.
It can drive a better bargain with borrowers and take more stringent enforcement action against them.
It can raise money from institutional investors rather than looking only to the Government.
3.E20 fuel as an automobile fuel: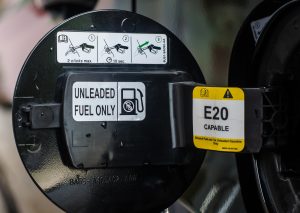 Ministry of Road Transport and Highways has published a draft notification and invited comments from the public for the adoption of E20 fuel as an automobile fuel.
E20 fuel is a blend of 20% of ethanol and gasoline.
The current permissible level of blending is 10% of ethanol though India reached only 5.6% of blending in 2019.
Benefits of E20 fuel in particular and ethanol blending in general:

To reduce vehicular emissions.
To reduce emissions of carbon dioxide, hydrocarbons, etc.
To reduce the oil import bill, thereby saving foreign exchange and boosting energy security.

Ethanol is a biofuel and a common by-product of biomass left by agricultural feedstock such as corn, sugarcane, hemp, potato, etc.
National Biofuel Coordination Committee (NBCC) has allowed Surplus rice available with the FCI to be converted to ethanol for utilization in making alcohol-based hand-sanitizers and for blending in petrol.
The Government of India launched the EBP programme in 2003 for undertaking the blending of ethanol in petrol to address the environmental concerns due to fossil fuel burning, provide remuneration to farmers, subsidize crude imports and achieve forex savings.
The National Policy on Biofuels, 2018 envisages that during an agriculture crop year when there is projected over supply of food grains as anticipated by the Ministry of Agriculture & Farmers' Welfare, the policy will allow conversion of these surplus quantities of food grains to ethanol, based on the approval NBCC.
4.Bitcoins: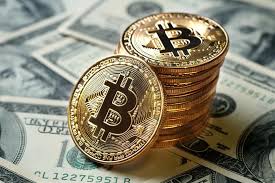 Bitcoin, the cryptocurrency, has crossed 20,000 US dollars in value.
Bitcoin's price has always been volatile, and there is no clear explanation for its current rise.
Cryptocurrency is a specific type of virtual currency, which is decentralised and protected by cryptographic encryption techniques.
Bitcoin, Ethereum, Ripple are a few notable examples of cryptocurrencies.
Bitcoin is a type of digital currency that enables instant payments to anyone.
Bitcoin was introduced in 2009.
Bitcoin is based on an open-source protocol and is not issued by any central authority.
The origin of Bitcoin is unclear, as is who founded it. A person, or a group of people, who went by the identity of Satoshi Nakamoto are said to have conceptualised an accounting system in the aftermath of the 2008 financial crisis.
Originally, Bitcoin was intended to provide an alternative to fiat money and become a universally accepted medium of exchange directly between two involved parties.
Fiat money is a government-issued currency that is not backed by a commodity such as gold.
It gives central banks greater control over the economy because they can control how much money is printed.
Most modern paper currencies, such as the US dollar and Indian Rupee are fiat currencies.
Record of Bitcoins (Blockchain):
All the transactions ever made are contained in a publicly available, open ledger, although in an anonymous and an encrypted form called a blockchain.
Transactions can be denominated in sub-units of a Bitcoin.
Satoshi is the smallest fraction of a Bitcoin.
Blockchain is a shared, immutable ledger that facilitates the process of recording transactions and tracking assets in a business network.
An asset can be tangible (a house, car, cash, land) or intangible (intellectual property, patents, copyrights, branding).
Virtually anything of value can be tracked and traded on a blockchain network, reducing risk and cutting costs for all involved.
A simple analogy for understanding blockchain technology is a Google Doc.
When one creates a document and shares it with a group of people, the document is distributed instead of copied or transferred.
This creates a decentralized distribution chain that gives everyone access to the document at the same time.
It needs to be noted that other usage and applications of Blockchain technology have emerged in the last few years.
The government of Andhra Pradesh and Telangana have put the land records on the blockchain technology owing to its easy traceability feature.
Election Commission (EC) officials are exploring the potential of using blockchain technology to enable remote voting.
Bitcoin Regulation:
The supply of bitcoins is regulated by software and the agreement of users of the system and cannot be manipulated by any government, bank, organisation or individual.
Bitcoin was intended to come across as a global decentralised currency, any central authority regulating it would effectively defeat that purpose.
It needs to be noted that multiple governments across the world are investing in developing Central Bank Digital Currencies (CBDCs), which are digital versions of national currencies.
In the 2018-19 budget speech, the Finance Minister announced that the government does not consider cryptocurrencies as legal tender and will take all measures to eliminate their use in financing illegitimate activities or as a part of the payment system.
In April 2018, Reserve Bank of India (RBI) notified that entities regulated by it should not deal in virtual currencies or provide services for facilitating any person or entity in dealing with or settling virtual currencies.
However, the Supreme Court struck down the ban on trading of virtual currencies (VC) in India, which was imposed by the RBI.
The Supreme Court has held that cryptocurrencies are in the nature of commodities and hence they can not be banned.
5. Indian Maritime Situational Awareness System (IMSAS), ASTRA Mk-I and Border Surveillance System (BOSS):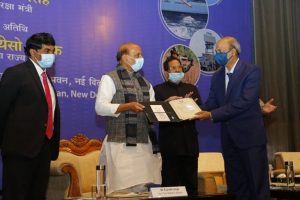 The Defence Minister has handed over the Indian Maritime Situational Awareness System (IMSAS), ASTRA Mk-I and Border Surveillance System (BOSS) to the Navy, Air Force and Army respectively.
The Defence Research and Development Organisation (DRDO) laboratories have indigenously developed these three systems which will lead to higher self-reliance in defence technologies.
The Defence Minister has also given away awards to DRDO scientists for outstanding contributions in various categories.
Indian Maritime Situational Awareness System (IMSAS):
It is a state-of-the-art and high-performance intelligent software system that provides Global Maritime Situational Picture, marine planning tools and analytical capabilities to Indian Navy.
It also provides Maritime Operational Picture from naval headquarters to each individual ship in sea to enable naval command and control.
Centre for Artificial Intelligence and Robotics (CAIR), Bengaluru and Indian Navy has jointly conceptualised and developed the product and Bharat Electronics Limited (BEL), Bengaluru has implemented it.
ASTRA Mk-I:
It is the indigenously developed first Beyond Visual Range (BVR) Missile, which can be launched from Sukhoi-30, Light Combat Aircraft (LCA), Mig-29 and Mig-29K.
Globally, very few countries have expertise and capabilities to design and produce this class of weapon system.
The missile is designed to engage and destroy highly manoeuvring supersonic aircraft. The missile has all weather day and night capability.
Successful development of ASTRA weapon system by Defence Research and Development Laboratory (DRDL) Hyderabad and production by Bharat Dynamics Limited (BDL), Hyderabad is a major contribution towards Atmanirbhar Bharat.
Border Surveillance System (BOSS):
It is an all-weather electronic surveillance system successfully designed and developed by Instruments Research and Development Establishment (IRDE), Dehradun.
The system has been deployed at the Ladakh border area for day and night surveillance and facilitates monitoring and surveillance by automatically detecting the intrusions in harsh high-altitude sub-zero temperature areas with remote operation capability.
7.Great conjunction: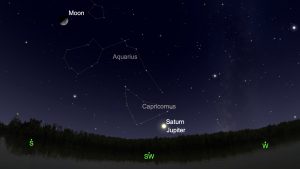 After nearly 400 years, Saturn and Jupiter will be brought closest in the night sky by an astronomical event called the "great conjunction" and popularly referred to as the "Christmas Star".
On December 21, almost all the viewers across the world will be able to see the two gas giants very close to each other, while they will still be hundreds of millions of miles apart in space.
A conjunction is not unique to Saturn and Jupiter however, it is the name given to any event where planets or asteroids appear to be very close together in the sky when viewed from the Earth.
Astronomers use the word "great" for the conjunction of Jupiter and Saturn because of the planets' sizes.
The "Great Conjunction" happens once in about 20 years because of the time each of the planets take to orbit around the Sun. Jupiter takes roughly 12 years to complete one lap around the Sun and Saturn takes 30 years.
This year, however, the event is rare because the planets will come the closest to each other in nearly four centuries.
Other important current affairs:
1.The National Commission for Minorities celebrated World Minorities Rights Day on 18th December 2020.
The United Nations on 18th December, 1992 adopted the Statement on the individual's Rights belonging to religious or Linguistic National or Ethnic Minorities.
The National Commission for Minorities Act, 1992 in Section 2(c) of the Act defines a minority as "a community notified as such by the Central government".
In India, this applies to Muslim, Christians, Sikhs, Buddhist, Parsis (Zoroastrian) and Jain religions.
As per TMA Pai Foundation vs. State of Karnataka case (2002) in the Supreme Court, a minority, either linguistic or religious, is determinable only by reference to the demography of the State and not by taking into consideration the population of the country as a whole.
2.The US Food and Drug Administration (FDA) approved a first-of-its-kind intentional genomic alteration (IGA) in a line of domestic pigs referred to as GalSafe pigs.
These pigs may be used for food and human therapeutics.
This will be the first time that the regulator has approved an animal biotechnology product for both food and biomedical purposes.
Intentional genomic alteration in animal's means making specific changes to the genome of the organism using modern molecular technologies that are popularly referred to as "genome editing" or "genetic engineering".
Such changes in the DNA sequence of an animal may be carried out for research purposes, to produce healthier meat for human consumption and to study disease resistance in animals among other reasons.
4.The U.K., U.S. in top 5 hirers of IT contract staff:
The findings of the survey — titled 'Global Demand for Indian IT Contractors'- have been released.
The survey was conducted by contractor hiring platform Techfynder.
The findings are based on responses of 52,000 contractors between January and December.
The U.K., Ireland, the Netherlands, the U.S. and South Africa are among the top countries attracting and retaining highly-skilled Indian workers in the contracting marketplace.
Due to the pandemic, many businesses were going online to offer their products and services, which has further raised demand for software engineers, Java developers, cybersecurity engineers, data scientists, web developers and UI/UX designers.
5.Boko Haram:
344 abducted Nigerian boys freed by Boko Haram.
Boko Haram is a violent Islamist insurgent group that has spread from northeast Nigeria to neighbouring West African nations of Niger, Chad and Cameroon in the Lake Chad Basin.
6.SolarWinds hack:
It is a cyberattack recently discovered in the United States.
It has emerged as one of the biggest ever targeted against the US government, its agencies and several other private companies.
7.Dr. Harsh Vardhan, Union Minister for Health and Family Welfare addressed the Platinum Jubilee of the National Conference of Tuberculosis and Chest Diseases (NATCON).
The Tuberculosis Association of India (TAI) is one of the oldest and largest voluntary organizations having its affiliates all over the country.
It was set up in February 1939 as a registered society by incorporating the King Emperor's Anti-Tuberculosis Fund and King George Thanks-giving (Anti-Tuberculosis) Fund.
Since the year 1939, the Association is organizing National Conference on Tuberculosis and Chest Diseases (NATCON), an annual conference wherein around 500 delegates from all over India assemble and exchange views on tuberculosis.