Today Current Affairs: 20th April 2021 for UPSC IAS exams, State PSC exams, SSC CGL, State SSC, RRB, Railways, Banking Exam & IBPS, etc
The Council Of The European Union: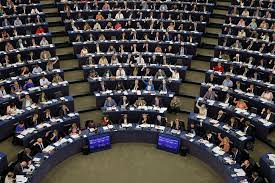 The Council of the European Union approved conclusions on a European Union strategy for cooperation in the Indo-Pacific to reinforce its strategic focus to contribute to regional stability at a time of "rising challenges and tensions in the region.
The Council tasked the High Representative and the Commission with putting forward a Joint Communication on cooperation in the Indo-Pacific by September 2021.
The EU will aim to promote effective rules-based multilateralism, reiterating its support for ASEAN (Association of southeast Asian Nations) centrality, a point also stressed by India.
The Council of the European Union is the third of the seven institutions of the European Union (EU) as listed in the Treaty on European Union.
It is one of three legislative bodies and together with the European Parliament serves to amend and approve the proposals of the European Commission, which holds the legislative initiative.
It was founded on 1 July 1967.
ALH (Advanced Light Helicopter) Dhruv Mk III Aircraft: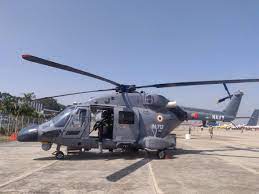 Indian Naval Air Squadron (INAS) 323, the first unit of the indigenously built ALH (Advanced Light Helicopter) Dhruv Mk III aircraft, was commissioned into the Indian Navy.
The indigenously designed and developed Advanced Light Helicopter (ALH-DHRUV) is a twin-engine, multi-role, multi-mission new generation helicopter in the 5.5-ton weight class.
It is a multi-role chopper with the Shakti engine manufactured by Hindustan Aeronautics Limited (HAL).
HAL is an Indian state-owned aerospace and defence company, headquartered in Bangalore, India.
It is governed under the management of the Ministry of Defence.
HAL conceptualised the Advanced Light Helicopter programme in 1984. The major variants of Dhruv are classified as Dhruv Mk-I, Mk-II, Mk-III & Mk-IV.
Features:
The aircraft, a step up from Mk 1, will be able to mitigate low visibility during search and rescue operations even at night.
It has a 0.7 mm gun, which will give a huge capability from a LIMO (low-intensity maritime operations) standpoint.
The automatic flight control system is hugely superior to the previous one.
The Mk III version of the ALH has an all-glass cockpit and will be used for search and rescue, special operations and coastal surveillance.
Cities Combating Plastic Entering The Marine Environment: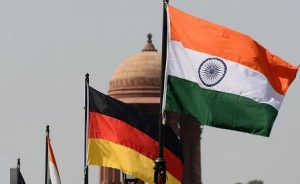 India and Germany signed an agreement on 'Cities combating plastic entering the marine environment'.
The Ministry of Housing and Urban Affairs (MoHUA), Government of India, and German Federal Ministry of Environment signed an agreement on Technical Cooperation titled 'Cities Combating Plastic Entering the Marine Environment'.
The project's outcomes are in line with the objectives of Swachh Bharat Mission-Urban focusing on sustainable solid waste management and Hon'ble Prime Minister's vision to phase out single-use plastic by 2022".
This project is envisaged under the contours of the Joint Declaration of Intent regarding cooperation in the field of 'Prevention of Marine Litter' signed between India and Germany in 2019.
The project, aimed at enhancing practices to prevent plastic from entering the marine environment, will be undertaken at the national level (at MoHUA), select states (Uttar Pradesh, Kerala, and Andaman & Nicobar Islands) and in the cities of Kanpur, Kochi and Port Blair for a period of three and a half years.
Settlement Of Mizoram Bru Refugees In Tripura Has Started: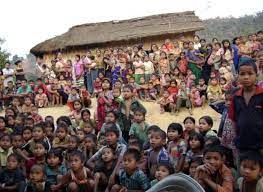 The process of settlement of Mizoram Bru refugees in Tripura has started.
It is in accordance with a quadripartite accord signed in New Delhi in January 2020.
Bru or Reang is a community indigenous to Northeast India, living mostly in Tripura, Mizoram and Assam. In Tripura, they are recognised as a Particularly Vulnerable Tribal Group.
In Mizoram, they have been targeted by groups that do not consider them indigenous to the state.
In 1997, following ethnic clashes, nearly 37,000 Brus fled the Mamit, Kolasib, and Lunglei districts of Mizoram and were accommodated in relief camps in Tripura.
Since then, 5,000 have returned to Mizoram in eight phases of repatriation, while 32,000 still live in six relief camps in North Tripura.
In June 2018, community leaders from the Bru camps signed an agreement with the Centre and the two-state governments, providing for repatriation in Mizoram. But most camp residents rejected the terms of the agreement.
The camp residents said that the agreement didn't guarantee their safety in Mizoram.
Quadripartite Accord:
The Centre, the governments of Mizoram and Tripura, and leaders of Bru organisations signed a quadripartite agreement in January (2020).
Under the pact, the Home Ministry has committed to incur the whole expenditure of settlement in Tripura.
A package was assured in the accord that each refugee family would get:

A plot, fixed deposit of Rs. 4 lakh, free ration, and a monthly stipend of Rs. 5,000 for two years.
In addition, each family will also be provided Rs. 1.5 lakh to construct a house.
Caribbean Volcano: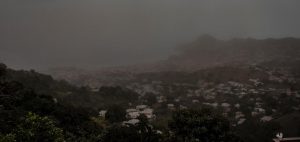 The Sulphur Dioxide (SO2) emissions from a volcanic eruption in the Caribbean (La Soufriere Volcano) have reached India, sparking fear of increased pollution levels in the northern parts of the country and acid rain.
The Caribbean is the region roughly south of the United States, east of Mexico, and north of Central and South America, consisting of the Caribbean Sea and its islands.
Key Points
About La Soufriere Volcano:
It is an active stratovolcano on the Caribbean island of Saint Vincent in Saint Vincent and the Grenadines.
A stratovolcano is a tall, conical volcano composed of one layer of hardened lava, tephra, and volcanic ash. These volcanoes are characterized by a steep profile and periodic, explosive eruptions.
Saint Vincent and the Grenadines, located in the southern Caribbean, consists of more than 30 islands and cays, nine of which are inhabited.
It is the highest peak in Saint Vincent and has had five recorded explosive eruptions since 1718, most recently in April 2021.
The last time the volcano had erupted was in 1979.
Sulphur Dioxide and Pollution:
SO2 emissions that lead to high concentrations of SO2 in the air generally also lead to the formation of other sulfur oxides (SOx).
SOx can react with other compounds in the atmosphere to form small particles. These particles contribute to Particulate Matter (PM) pollution.
Small particles may penetrate deeply into the lungs and in sufficient quantities can contribute to health problems.
Sulphur Dioxide and Acid Rain:

Acid rain results when sulphur dioxide (SO2) and nitrogen oxides (NOX) are emitted into the atmosphere and transported by wind and air currents.
The SO2 and NOX react with water, oxygen and other chemicals to form sulfuric and nitric acids.
These then mix with water and other materials before falling to the ground.
Britcoin: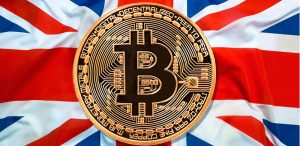 British authorities are exploring the possibility of creating a Central Bank Digital Currency, being touted as "Britcoin."
It is a step towards future-proofing Pound Sterling (currency of the United Kingdom) against cryptocurrencies and improving the payments system.
About Britcoin:
In the wake of declining cash payments in the country partly due to the Corona pandemic, the Bank of England and the Treasury are considering creating Digital Currency.
The Digital currency, if passed, would exist alongside cash and bank deposits and act as a new form of money to be used by households and businesses in England.
It would sit at the interface between cash and private payments systems and would not necessarily be based on distributed ledger technology.
This 'britcoin' would be tied to the value of the pound to eliminate holding it as an asset to derive profit.
The move could have an economic impact in the form of wider investment into the UK tech sector and lower transaction costs for international businesses.
Britain's digital currency would be different in a key sense as if passed, it would be issued by state authorities.
Currently, only the Bahamas has such a currency, though China is trialing it in several cities.
Digital Currency:
Digital currency is a payment method that is in electronic form and is not tangible.
It can be transferred between entities or users with the help of technology like computers, smartphones and the internet.
Although it is similar to physical currencies, digital money allows borderless transfer of ownership as well as instantaneous transactions.
Digital currency is also known as digital money and cybercash. E.g. Cryptocurrency.
Startup India Seed Fund Scheme: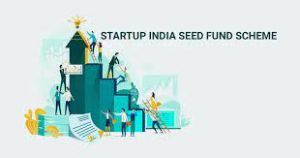 The Startup India Seed Fund Scheme (SISFS) has been launched.
The Fund aims to provide financial assistance to startups for proof of concept, prototype development, product trials, market-entry, and commercialization.
945 Crore corpus will be divided over the next 4 years for providing seed funding to eligible startups through eligible incubators across India.
The scheme is expected to support an estimated 3,600 startups through 300 incubators.
Nodal Department: Department for Promotion of Industry and Internal Trade.
The SISFS will Secure seed funding, Inspire innovation, Support transformative ideas, Facilitate implementation, and Start a startup revolution.
The Scheme will create a robust startup ecosystem, particularly in Tier 2 and Tier 3 towns of India, which are often deprived of adequate funding.
Asset Reconstruction Companies (ARCs):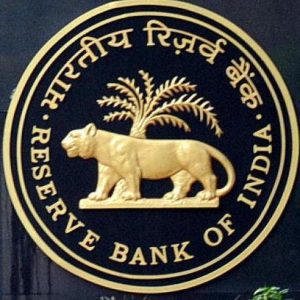 The RBI has set up a committee headed by Sudarshan Sen to undertake a comprehensive review of the working of asset reconstruction companies (ARCs) in the financial sector ecosystem and recommend suitable measures for enabling them to meet the growing requirements.
Terms of reference:
To review the existing legal and regulatory framework applicable to ARCs and recommend measures to improve the efficacy of ARCs.
To review the role of ARCs in the resolution of stressed assets, including under the Insolvency and Bankruptcy Code (IBC), and give suggestions for improving liquidity in and trading of security receipts.
Asset Reconstruction Company (ARC):
It is a specialized financial institution that buys the Non-Performing Assets (NPAs) from banks and financial institutions so that they can clean up their balance sheets.
This helps banks to concentrate on normal banking activities.
Banks rather than going after the defaulters by wasting their time and effort can sell the bad assets to the ARCs at a mutually agreed value.
The asset reconstruction companies or ARCs are registered under the RBI.
The Securitization and Reconstruction of Financial Assets and Enforcement of Security Interest (SARFAESI) Act, 2002 provides the legal basis for the setting up of ARCs in India.
The SARFAESI Act helps the reconstruction of bad assets without the intervention of courts. Since then, a large number of ARCs were formed and were registered with the Reserve Bank of India (RBI) which has got the power to regulate the ARCs.
As per the amendment made in the SARFAESI Act in 2016, an ARC should have a minimum net owned fund of Rs. 2 crores.
The RBI raised this amount to Rs. 100 crores in 2017. The ARCs also have to maintain a capital adequacy ratio of 15% of its risk-weighted assets.
Ingenuity: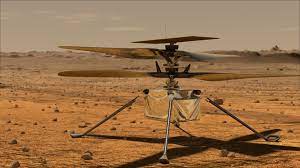 NASA announced that Ingenuity had performed its first flight of an aircraft on another planet.
Ingenuity, the first helicopter to fly on Mars was carried by NASA's rover called Perseverance that was launched in July last year and will help collect samples from the surface from locations where the rover cannot reach.
Perseverance landed at the Jezero Crater of Mars in February year.
It will remain on the Red Planet for about two years and look for finding past signs of life.
The rover is designed to study signs of ancient life, collect samples that might be sent back to Earth during future missions, and test new technology that might benefit future robotic and human missions to the planet.
Ingenuity is able to fly using counter-rotating blades that spin at about 2,400 rpm. It has a wireless communication system, and is equipped with computers, navigation sensors, and two cameras. It is solar-powered, able to charge on its own.
Taking to the air would give scientists a new perspective on a region's geology and even allow them to peer into areas that are too steep or slippery to send a rover. In the distant future, they might even help astronauts explore Mars.
NASA will try and demonstrate rotorcraft flight in the extremely thin atmosphere of Mars with this helicopter, which is why the mission is so crucial.
The Vande Bharat Mission (VBM):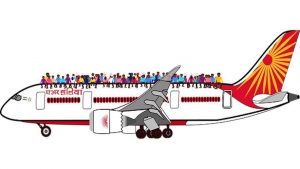 The Vande Bharat Mission (VBM), which started repatriating Indians stranded abroad due to COVID-19 and the resultant lockdowns since May 7, 2020, has turned out to be one of the largest evacuations of civilians by a country.
Into the middle of Phase 10, the VBM has surpassed the large-scale airlift of 1,10,000 people in 1990 at the onset of the Gulf War.
Till now, the Air India (AI) Group has operated 11,523 inbound flights to carry 18,19,734 passengers and 11,528 outbound flights with 13,68,457 passengers.
The national carrier, which carried out the bulk of air transfers under the mission, was supported by its budget carrier Air India Express.
The current VBM Phase 10 has international and domestic schedules operating till October 31.
Air India Express (AIE) used its B-737-800 fleet to lift agricultural produce, mainly fruits, and vegetables, to West Asian countries, Singapore and Kuala Lumpur.
"Transport bubbles" or "air travel arrangements", temporary arrangements between two countries aimed at restarting commercial passenger services when regular international flights are suspended as a result of the pandemic, are in place.
Miguel Diaz-Canel: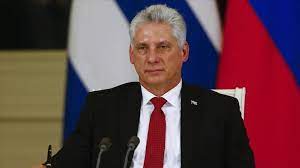 Cuba marked the end of an era with the transfer of power from the Castro clan, in charge for six decades, to the communist country's first-ever civilian leader, Miguel Diaz-Canel.
As Raul Castro, 89, enters retirement, he handed the all-powerful position of the first secretary of the Communist Party of Cuba to Mr. Diaz-Canel, 60, already Cuba's president.
Miguel Díaz-Canel is a Cuban politician serving as the president of Cuba since 2019 and the first secretary of the Communist Party, the most senior position in Cuba, since 2021.
His two predecessors in the role were brothers, by blood, and notably, his succession from Raúl Castro represents a clearly non-dynastic form of succession for the Communist Party as well as the Republic of Cuba.
Díaz-Canel is, therefore, the first president to not be a Castro family member since Osvaldo Dorticós in 1976 and the first leader of the government who is not a Castro since José Miró Cardona in 1959.