The Council Of The European Union: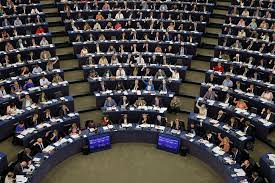 The Council of the European Union approved conclusions on a European Union strategy for cooperation in the Indo-Pacific to reinforce its strategic focus to contribute to regional stability at a time of "rising challenges and tensions in the region.
The Council tasked the High Representative and the Commission with putting forward a Joint Communication on cooperation in the Indo-Pacific by September 2021.
The EU will aim to promote effective rules-based multilateralism, reiterating its support for ASEAN (Association of southeast Asian Nations) centrality, a point also stressed by India.
The Council of the European Union is the third of the seven institutions of the European Union (EU) as listed in the Treaty on European Union.
It is one of three legislative bodies and together with the European Parliament serves to amend and approve the proposals of the European Commission, which holds the legislative initiative.
It was founded on 1 July 1967.