Today Current Affairs: 20th March 2021 for UPSC IAS exams, State PSC exams, SSC CGL, State SSC, RRB, Railways, Banking Exam & IBPS, etc
The Constitution (Scheduled Castes) Order (Amendment) Bill, 2021: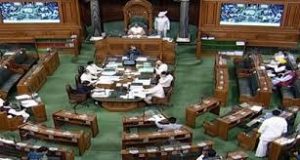 The Lok Sabha passed The Constitution (Scheduled Castes) Order (Amendment) Bill, 2021 that seeks to put seven castes under one nomenclature of "Devendrakula Vellalars" with some exceptions for some of the castes in certain districts of Tamil Nadu.
The castes include Devendrakulathan, Kadaiyan, Kalladi, Kudumban, Pallan, Pannadi and Vathiriyan.
The State government had earlier accepted a recommendation of a committee to reclassify the seven sub-sects under the generic name 'Devendrakula Velalar' and forwarded it to the Centre.
The change in nomenclature was a long pending demand of the community and did not involve either the deletion or addition of any community in its ambit.
The reason why a whole new addition was not made to the Scheduled Castes list was to ensure that old caste certificates issued to these communities under the old name not be rejected.
Mines and Minerals (Development and Regulation) Amendment Bill: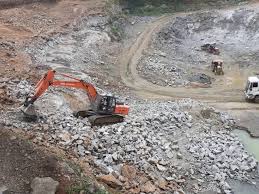 Lok Sabha passed the Mines and Minerals (Development and Regulation), Amendment Bill, 2021 to streamline the renewal of the auction process for minerals and coal mining rights.
The amendment proposes to allow captive miners of both coal and other minerals to sell up to 50 percent of their production after meeting the requirements of the end-use plant and on paying additional royalty to the state government.
Operators are currently only allowed to use coal and minerals extracted from captive mines for their own industrial use.
This increased flexibility would allow miners to maximize output from captive mines as they would be able to sell output in excess of their own requirements.
The amendment also proposes to fix additional royalty payments to states for the extension of mining leases for central public sector enterprises.
The Bill also proposes to empower the central government to conduct auctions or re-auction processes for the grant of a mining lease if a state government fails to complete the auction process in a specified period, decided after consultations between the Centre and state.
Pew Research Center: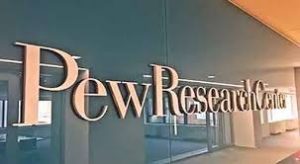 New research conducted by Pew Research Center has found that the coronavirus pandemic has pushed about 32 million Indians out of the middle class and increased poverty in the country.
The report is based on an analysis of World Bank data.
Pew Research Center is a nonpartisan fact tank that informs the public about the issues, attitudes and trends shaping the world.
Indian Scenario:
The poverty rate in India likely rose to 9.7% in 2020, up sharply from the January 2020 forecast of 4.3%.
Increased Poverty:
From 2011 to 2019, the number of poor in India was estimated to have reduced to 78 million from 340 million.
In 2020, the number increased by 75 million.
Poor: People with incomes of USD 2 or less a day.
An increase in India accounts for nearly 60% of the global increase in poverty.
Record increase in Mahatma Gandhi National Rural Employment Guarantee Scheme (MGNREGS) participants as proof that the poor were struggling to find work
The middle class in India is estimated to have shrunk by 3.2 crore in 2020.
Middle Class: Includes people with incomes of approximately Rs. 700-1,500 or USD 10-20 per day.
The middle income group is likely to have decreased from almost 10 crore to just 6.6 crore.
The vast majority of India's population fall into the low income group.
This group shrank from 119.7 crore to 116.2 crore per day, with about 3.5 crore dropping below the poverty line.
Low Income Group: Includes people earning about Rs.150 to 700 per day.
The richer population also fell almost 30% to 1.8 crore people.
Rich: Includes the people who earn more than Rs.1,500 a day.
It was the only major economy to grow in 2020 and that has helped poverty levels to remain "virtually unchanged".
In January 2021, the International Monetary Fund in its World Economic Outlook Report, estimated India's economy to contract 8% in the Financial Year (FY) 2020 while China's economy was expected to expand by 2.3% in 2020.
China's middle class is likely to see a miniscule dip of just one crore, while the number of poor people may have gone up by 10 lakh.
Global Scenario:
Poverty Rate:
The global poverty rate also increased to 10.4% last year after witnessing a steady decline over the years.
It was previously expected that the poverty rate would decrease to 8.7% in 2020.
Poor Class:
The number of 'global poor' are estimated to have increased to 803 million in 2020, which is a significant increase from 672 million, the pre-pandemic prediction.
Middle Class:
From 2011 to 2019, the middle class population globally had increased to 1.34 billion from 899 million. Further, it was expected to increase by 54 million annually on average.
World Happiness Report 2021: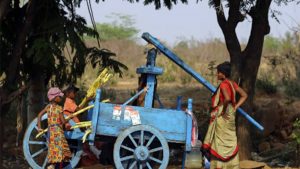 The Sustainable Development Solutions Network for the United Nations released the World Happiness Report 2021, a day before the International Happiness Day.
This year it focuses on the effects of Covid-19 and how people all over the world have fared.
The World Happiness Report ranks 149 countries by how happy their citizens perceive themselves to be.
Top Performers:
Finland has been ranked as the happiest country in the world for the fourth consecutive year.
Followed by Iceland, Denmark, Switzerland, The Netherlands, Sweden, Germany and Norway.
Worst Performers:
Afghanistan (149) is the most unhappy country.
Followed by Zimbabwe (148), Rwanda (147), Botswana (146), and Lesotho (145).
India:
India has been ranked 139, out of 149 countries evaluated.
In 2020, India was ranked 144 out of 156 countries surveyed.
Open Market Operations: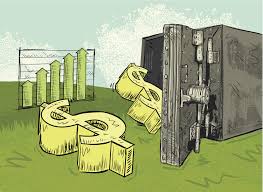 The Reserve Bank of India (RBI) has decided to conduct simultaneous purchase and sale of government securities (G-Sec) under Open Market Operations (OMOs) for an amount of Rs. 10,000 crore each.
Simultaneous purchase and sale of government securities under OMOs, popularly known as operation twist, involves purchasing G-Sec of longer maturities and selling equal amounts of G-Sec of shorter maturities.
Open Market Operations:
Meaning: Open Market Operations refers to buying and selling of bonds issued by the Government in the open market.
One of the Quantitative Tools: OMO is one of the quantitative tools that RBI uses to smoothen the liquidity conditions through the year and minimize its impact on the interest rate and inflation rate levels.
Quantitative tools control the extent of money supply by changing the Cash Reserve Ratio (CRR), or bank rate or open market operations.
Qualitative tools include persuasion by the Central bank in order to make commercial banks discourage or encourage lending which is done through moral suasion, margin requirement, etc.
Impact on Money Supply:
When RBI buys a Government bond in the open market, it pays for it by giving a cheque. This cheque increases the total amount of reserves in the economy and thus increases the money supply.
Selling of a bond by RBI (to private individuals or institutions) leads to a reduction in the quantity of reserves and hence the money supply.
Two Types of OMOs: Outright and Repo.
Outright OMOs are permanent in nature: when the central bank buys these securities (thus injecting money into the system), it is without any promise to sell them later. Similarly, when the central bank sells these securities (thus withdrawing money from the system), it is without any promise to buy them.
Repo: This is a type of operation in which when the central bank buys the security, the agreement of purchase also has specifications about the date and price of the resale of this security. This type of agreement is called a repurchase agreement or repo. The interest rate at which the money is lent in this way is called the repo rate.
Similarly, instead of an outright sale of securities the central bank may sell the securities through an agreement that has a specification about the date and price at which it will be repurchased. This type of agreement is called a reverse repurchase agreement or reverse repo. The rate at which the money is withdrawn in this manner is called the reverse repo rate.
The Reserve Bank of India conducts repo and reverse repo operations at various maturities: overnight, 7-day, 14- day, etc.
These types of operations have now become the main tool of monetary policy of the Reserve Bank of India.
SAMAR (Strategic Action for Alleviation of Malnutrition and Anemia Reduction) campaign: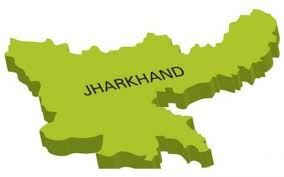 The Jharkhand government announced the launch of SAAMAR (Strategic Action for Alleviation of Malnutrition and Anemia Reduction) campaign to tackle malnutrition in the state.
The campaign aims to identify anaemic women and malnourished children and converge various departments to effectively deal with the problem in a state where malnutrition has been a major problem.
SAAMAR has been launched with a 1000 days target, under which annual surveys will be conducted to track the progress.
To tackle severe acute malnutrition children, every Anganwadi Centres will be engaged to identify these children and subsequently will be treated at the Malnutrition Treatment Centres.
In the same process, the anemic women will also be listed and will be referred to health centers in serious cases.
All of these will be done by measuring Mid-Upper Arm Circumference (MUAC) of women and children through MUAC tapes and Edema levels, swelling in a small area or the entire body—malnutrition is one of the reasons attributed to this disease.
Angawadi's Sahayia and Sevika will take them to the nearest Health Centre where they will be checked again and then registered on the portal of State Nutrition Mission.
Pusa Farm Sun Fridge (Pusa-FSF):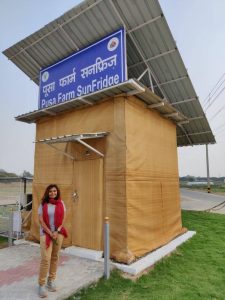 Scientists from the ICAR-Indian Agricultural Research Institute (IARI) have developed an on-farm green energy refrigeration system (Pusa-FSF) and technology for the extraction of gluten from the wheat dough and its regeneration in bajra (pearl millet) and makka (maize) flour.
Pusa-FSF:
Pusa Farm Sun Fridge (Pusa-FSF) is a 100% solar-powered battery-less cold store that can preserve around 2 tonnes of freshly-harvested produce at 3-4°C during the day and 8-12°C at nighttime.
It has rooftop solar panels that generate 5 kilowatt (KW) power, which helps in running air conditioning.
The panels also power a 105-watt submersible pump circulating about 1,000 litres of water from a tank through overhead PVC pipes.
At night, there is only passive evaporative cooling, with the water chilled during the day acting as a natural heat sink.
All farmers with solar pumps are a potential market for the Pusa-FSF. India has an estimated four lakh-plus installed solar water pumps.
An average 5-horsepower pump costing Rs. 2.5 lakh attracts 70-90% subsidy.
Benefits:
Farmers can store and preserve their own produce. It can avoid distress sales and help improve prices.
It will help minimize post-harvest losses.
More room to grow perishable items such as tomatoes, fruits, other than Paddy and Maize.
Ranthambore Tiger Sanctuary: Rajasthan: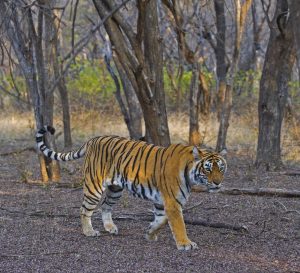 Six tigers are missing in Ranthambore Tiger Sanctuary (Rajasthan).
However, State forest officials are not willing to label them "missing" and denied reports that they may have been poached.
The National Tiger Conservation Authority, a wing of the Union Environment Ministry, has constituted a committee to ascertain the disappearance of the tigers.
The Ranthambore Reserve is the only source of tigers in the territory with about 53 tigers constituting over 90% of the population in this block, as per the latest census made public last year.
India has 2,967 tigers, a third more than in 2014, according to results of a census made public on July 29 last year. Ranthambore, according to this exercise, had 55 tigers.
Madhya Pradesh has the highest number of tigers at 526, closely followed by Karnataka (524) and Uttarakhand (442).
Chhattisgarh and Mizoram saw a decline in tiger population and all other states saw an increase.
US India Artificial Intelligence (USIAI):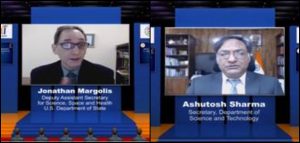 US India Artificial Intelligence (USIAI) initiative has been launched to scale up the science and technology relationship between India and the United States.
US India Artificial Intelligence (USIAI) is an initiative of the Indo-US Science and Technology Forum (IUSSTF) which was established in March 2000.
The Department of Science & Technology (DST), Government of India, and the U.S. Department of State are respective nodal departments for IUSSTF.
The USIAI will focus on AI cooperation in critical areas that are priorities for both countries.
Example: Healthcare, smart cities, materials, agriculture, energy, and manufacturing.
It will bring together key stakeholders from India and the United States to create synergies that address challenges and opportunities at the interface of science, technology, and society.
This will provide an opportunity to discuss the emerging AI landscape, and address the challenges of developing an AI workforce.