Today Current Affairs: 22nd March 2021 for UPSC IAS exams, State PSC exams, SSC CGL, State SSC, RRB, Railways, Banking Exam & IBPS, etc
World Water Day: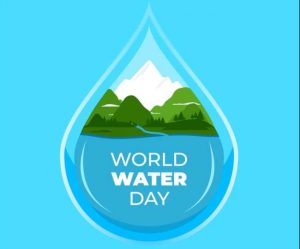 "Valuing Water' is the theme for 2021's World Water Day.
World Water Day is an annual UN observance day (22 March) that highlights the importance of freshwater.
The day is used to advocate for the sustainable management of freshwater resources.
The theme of each day focuses on topics relevant to clean water, sanitation, and hygiene (WASH), which is in line with the targets of Sustainable Development Goal 6.
The UN World Water Development Report (WWDR) is released each year around World Water Day.
UN-Water is the convener for World Water Day.
The idea for a World Water Day was put forward in 1992, at the Rio de Janeiro United Nations Conference on Environment and Development.
Global Rise Of Diptheria: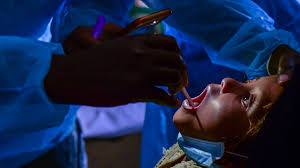 A recent study has found that Diphtheria, which is a relatively easily-preventable infection, could become a major global threat.
The number of diphtheria cases reported globally has been increasing gradually. In 2018, there were 16,651 reported cases, more than double the yearly average for 1996-2017 (8,105 cases).
Indian Scenario: According to the World Health Organization (WHO), India reported 2,365 cases in 2015. However, in 2016, 2017 and 2018, the numbers rose successively to 3,380, 5,293 and 8,788.
As per the WHO, India accounted for 60% of all diphtheria cases globally in 2017.
In 2018, Delhi witnessed the death of more than 50 children because of Diphtheria.
Reasons:
Antimicrobial Resistance (AMR): Diphtheria has started to become resistant to several classes of antibiotics.
Antimicrobial resistance is the resistance acquired by any microorganism (bacteria, viruses, fungi, parasite, etc.) against antimicrobial drugs (such as antibiotics, antifungals, antivirals, antimalarials, and anthelmintics) that are used to treat infections.
Covid-19 Impact: Covid-19 has severely impacted vaccination schedules in different parts of the world.
According to the recently released UN Report on the Impact of Covid-19 on Children, suspension of immunization campaigns will set back the decades-long effort to eliminate various diseases.
Misunderstanding of Disease: Parents often misunderstand the disease as usual cough and cold and take medicines from a physician. Since the child has not been given diphtheria shots, with the passage of time, the toxin released from the bacteria starts hampering the functioning of the kidney, heart, and nervous system.
Vaccine Hesitancy: It refers to delay in acceptance or refusal of vaccines despite the availability of vaccine services.
It is complex and context-specific varying across time, place, and vaccine.
It is influenced by factors such as complacency, convenience, and confidence.
Diphtheria:
Diphtheria is primarily caused by the bacterium Corynebacterium diphtheriae.
Symptoms: Common cold, fever, chills, swollen glands in the neck, sore throat, bluish skin, etc.
The primary infection is in the throat and upper airways. Produces a toxin affecting other organs.
One type of diphtheria affects the throat and sometimes the tonsils.
Another type causes ulcers on the skin.
It is mainly spread by coughs and sneezes, or through close contact with someone infected.
Diphtheria particularly affects children aged 1 to 5 years.
The occurrence of diphtheria cases in under-five children reflects low coverage of primary diphtheria vaccination.
International Day of Forests: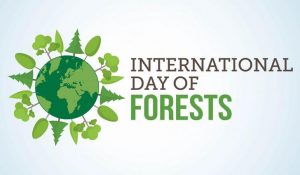 The United Nations observes March 21 as the International Day of Forests, commemorating the green cover around the world and reiterating its importance.
The theme for 2021 is "Forest restoration: a path to recovery and well-being".
This year's theme aims to emphasize how restoration and sustainable management of forests can help address climate change and the biodiversity crisis.
It can also help produce goods and services for sustainable development, fostering an economic activity that creates jobs and improves lives.
Themes of the International Day of Forests are aimed to fit into the UN Decade on Ecosystem Restoration (2021-2030), which calls for the protection and revival of ecosystems around the world.
The United Nations General Assembly proclaimed March 21 as the International Day of Forests (IDF) in 2012.
The Day is celebrated by the United Nations Forum on Forests and the Food and Agriculture Organization of the United Nations (FAO), in collaboration with governments, the Collaborative Partnership on Forests, and other relevant organizations in the field.
New Report Released By The United Nations Children's Fund (UNICEF):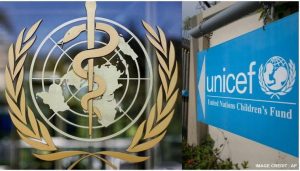 According to a new report released by the United Nations Children's Fund (UNICEF), one in five children worldwide resides in areas of high or extremely high water vulnerability.
The Report was released ahead of World Water Day (22nd March).
The new report is part of UNICEF's 'Water security for all' initiative that identifies areas where physical water scarcity risks overlap with poor water service levels.
The initiative aims to mobilise resources, partnerships, innovation and global response to identified hot spots.
UNICEF identified 37 hot-spot countries where children faced especially distressing circumstances in terms of absolute numbers, where global resources, support and urgent action had to be mobilised.
Afghanistan, Burkina Faso, Ethiopia, Haiti, Kenya, Niger, Nigeria, Pakistan, Papua New Guinea, Sudan, Tanzania and Yemen were especially vulnerable.
Findings:
Children in more than 80 countries live in areas with high or extremely high water vulnerability.
Eastern and Southern Africa has the highest proportion of children living in such areas, with more than half of children – 58% – facing difficulty accessing sufficient water every day.
It is followed by West and Central Africa (31%), South Asia (25%), and the Middle East (23%).
More than 155 million children in South Asia lived in areas with high or even extremely high water vulnerability.
Water Crisis in India:
India has 4% of the world's freshwater which has to cater to 17% of the world's population.
As per NITI Aayog report released in June 2018, India is facing the worst-ever water crisis in history. Approximately 600 million people or roughly around 45% of the population in India is facing high to severe water stress.
The report says that nearly 40% of the population will have absolutely no access to drinking water by 2030 and 6% of India's GDP will be lost by 2050 due to the water crisis.
Gram UJALA Programme: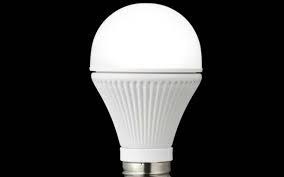 The Government has launched the Gram UJALA Programme – an ambitious scheme offering the world's cheapest LED bulbs in rural areas at a mere Rs. 10.
In its first phase launched from Arrah in Bihar, 15 million LED bulbs will be distributed across villages of 5 districts – Aarah (Bihar), Varanasi (Uttar Pradesh), Vijayawada (Andhra Pradesh), Nagpur (Maharashtra), and villages in western Gujarat.
The light-emitting diode (LED) is one of today's most energy-efficient and rapidly-developing lighting technologies.
7 watt and 12-watt LED bulbs with 3 years warranty will be given to rural consumers against submission of working Incandescent bulbs.
Each household will get up to 5 LEDs.
Participating rural households will also have meters installed in their houses to account for usage.
The LED bulbs are offered by state-run Energy Efficiency Services Ltd's (EESL's) subsidiary Convergence Energy Services Ltd (CESL).
EESL is a Public Sector Undertaking (PSU) under the Ministry of Power.
The programme will be financed entirely through carbon credits and will be the first such programme in India.
The revenue earned from carbon credits will contribute Rs. 60 per LED bulb piece, with the balance Rs. 10 to be paid by the rural consumer.
Carbon credit (or "carbon offsets") are certificates generated by projects or activities that reduce, avoid, or destroy greenhouse gases.
Project owners, such as solar and wind energy developers, or protectors of endangered forestlands can sell these certificates to an individual or a company to earn revenues to keep expanding their projects into the future.
When one purchases carbon offsets, one is funding the reduction or elimination of carbon.
National Bank for Financing Infrastructure and Development Bill, 2021: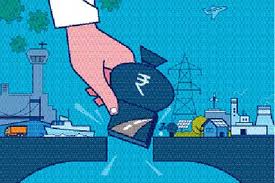 Finance Minister Nirmala Sitharaman will introduce the National Bank for Financing Infrastructure and Development Bill, 2021 in the Lok Sabha.
The bill seeks to establish the National Bank for Financing Infrastructure and Development.
Its objective is to support the development of long-term non-recourse infrastructure financing in India including the development of the bonds and derivatives markets necessary for infrastructure financing and to carry on the business of financing infrastructure.
Rajasthan Model Of Public Health: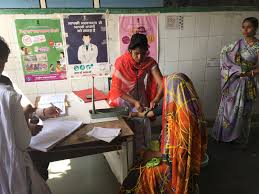 The Chief Minister of Rajasthan announced the implementation of the Rajasthan Model of Public Health that would include a Right to Health as well as measures for preventive, primary and curative care as envisioned by the World Health Organisation (WHO).
Rajasthan Model of Public Health:
The Mukhya Mantri Chiranjeevi Yojana will also be launched as a Universal Health Care scheme as part of measures to reinforce health infrastructure and ensure accessibility to all citizens.
The scheme stipulates cashless health services up to Rs. 5 lakh to every family in the State.
The Indian Institute of Health Management Research (IIHMR) has recommended the set standards in accordance with the resources available in the State to match with the rights of patients as well as the service providers.
The Indian Public Health Standards (IPHS) set by the Union government, have also been revised keeping in view the changing protocols of the existing programs.
Right To Health:
The right to health, as with other rights, includes both freedoms and entitlements:

Freedoms include the right to control one's health and body (for example, sexual and reproductive rights) and to be free from interference (for example, free from torture and non-consensual medical treatment and experimentation).
Entitlements include the right to a system of health protection that gives everyone an equal opportunity to enjoy the highest attainable level of health.
National Agri-Food Biotechnology Institute (NABI):

Union Minister of Science & Technology Dr. Harsh Vardhan inaugurated the new Advanced High-Resolution Microscopy Facility at National Agri-Food Biotechnology Institute (NABI).
He also Unveiled the 4 Star GRIHA Certification of Center of Innovative and Applied Bioprocessing (CIAB) Lab and Admin Building at Mohali in Punjab.
Both NABI & CIAB are autonomous institutes under the Dept. of Biotechnology, Ministry of Science & Technology.
National Agri-Food Biotechnology Institute (NABI) is the first Agri-Food Biotechnology Institute, established in India on 18th February 2010. It is located in Mohali, Punjab.