Today Current Affairs: 22nd April 2021 for UPSC IAS exams, State PSC exams, SSC CGL, State SSC, RRB, Railways, Banking Exam & IBPS, etc
Boao Forum For Asia (BFA) Annual Conference 2021: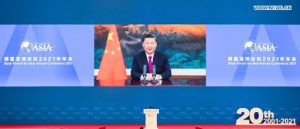 The opening ceremony of the Boao Forum for Asia (BFA) Annual Conference 2021 was recently held in Boao, south China's Hainan Province.
The BFA, this year, is celebrating its 20th Anniversary.
About BFA Annual Conference 2021:
The forum witnessed more than 2500 participants coming from more than 60 countries.
This year's theme is 'A World in Change: Join Hands to Strengthen Global Governance and Advance Belt and Road Cooperation.
The main agenda is to strengthen mutual understanding in the post-pandemic era, create additional incentives for overall socio-economic growth and effective global governance.
An annual report on Asian Economy was released on the occasion which highlighted the importance of Asian economies which have fared well despite the ongoing pandemic.
In terms of purchasing power parity, Asia's share in the global economic aggregate in 2020 reached 47.3%, up 0.9 percentage points from 2019.
It showed that the economic integration of all Asian economies is accelerating.
The signing of the Regional Comprehensive Economic Partnership Agreement (RCEP) has been injecting strong momentum into regional and global economic growth. India is not a part of RCEP.
About Boao Forum:
The Boao Forum for Asia (BFA) is an international not-for-profit organization that was jointly initiated by 26 member states in 2001, the members have now increased to 29.
India is also a member of the BFA.
Its annual conference is held in Boao, Hainan province of China on a regular basis.
The establishment of BFA is modeled on the lines of the World Economic Forum which bases its annual meeting in Davos-Klosters, Switzerland. Thus earning the name of 'Davos of the East.
The founding purpose of BFA was to promote economic integration in Asia. Its mission now is to pool positive energy for the development of Asia and the world.
The forum has not only played a unique role in pooling consensus and putting forward valuable "Boao proposals," but also engaged countries in addressing global issues and promoting world development and prosperity.
Its five focal areas include technology innovation, health, education, culture, and media in response to the new economy.
Gender Bias And Inclusion In Advertising In India::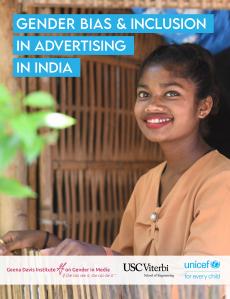 The United Nations Children's Fund (UNICEF) and the Geena Davis Institute on Gender in Media (GDI) released a report titled "Gender Bias and Inclusion In Advertising In India".
The research has shown that while ads in India are superior to global benchmarks insofar as girls and women have parity of representation in terms of screen and speaking time, their portrayal is problematic as they further gender stereotypes.
GDI is a non-profit research organization that researches gender representation in media and advocates for equal representation of women.
Gender and Prominence:
While girls and women have a strong presence in Indian advertising, they are mostly reinforcing traditional gender roles by selling domestic and beauty products to female consumers.
This is problematic because of the intergenerational transfer of norms to children, including a lack of empowering role models for men undertaking domestic work in the home and women working in the paid workforce.
Stereotyping Physical and Mental Capability:
Male characters are more likely to be shown making decisions about their future than female characters (7.3% compared with 4.8%), the latter is twice as likely to be shown making household decisions than male characters (4.9% compared with 2.0%).
Colorism:
Two-thirds of female characters (66.9%) in Indian ads have light or medium-light skin tones—a higher percentage than male characters (52.1%).
This is problematic because this advances the discriminatory notion that light skin tones are more attractive.
Objectification:
Female characters are nine times more likely to be shown as "stunning/very attractive" than male characters (5.9% compared with 0.6%).
Female characters are also invariably thin, but male characters appear with a variety of body sizes in Indian advertising.
U.S. Commission On International Religious Freedom Report: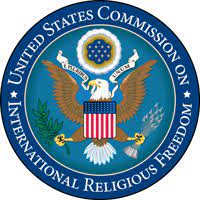 The U.S. Commission on International Religious Freedom (USCIRF), an independent bi-partisan commission, has released its 2021 annual report.
Highlights of the report:
The report designated 14 countries as "countries of particular concern (CPCs)" as "their governments are engaged in or tolerate "systematic, ongoing, and egregious violations of religious freedom." This includes India.
This year, USCIRF said that religious freedom conditions in India "continued their negative trajectory".
The government promoted Hindu nationalist policies resulting in systematic, ongoing, and egregious violations of religious freedom.
It particularly noted the passage of the "religiously discriminatory" Citizenship Amendment Act.
The report indicated that there was seeming police complicity in the Delhi riots.
Further, the report alleged that "government action including the acquittal of all individuals accused of demolishing the Babri Masjid mosque—as well as government inaction to address religious violence contributed to a culture of impunity for those promulgating hate and violence toward religious minorities.
USCIRF :
It is an independent, bipartisan, U.S. federal government commission created by the 1998 International Religious Freedom Act (IRFA) that monitors the universal right to freedom of religion or belief abroad.
USCIRF uses international standards to monitor religious freedom violations globally and makes policy recommendations to the President, the Secretary of State, and Congress.
Appointment Of Ad-Hoc Judges In High Courts: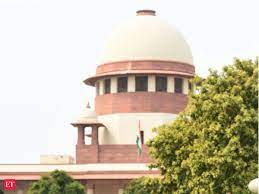 The Supreme Court on Tuesday cleared the way for the appointment of retired judges as ad-hoc judges in High Courts under Article 224A of the Constitution to deal with the mounting backlog of cases.
Terming pendency of around 57 lakh cases in High Courts as "docket explosion", the Supreme Court activated a "dormant" constitutional provision to pave way for the appointment of retired High Court judges as ad-hoc ones for a period of two to three years to clear the backlog.
Article 224A, used rarely, of the Constitution deals with the appointment of ad-hoc judges in High Courts.
It says "the Chief Justice of a High Court for any State may at any time, with the previous consent of the President, request any person who has held the office of a Judge of that Court or of any other High Court to sit and act as a Judge of the High Court for that State".
A bench of Chief Justice S.A. Bobde and Justices S.K. Kaul and Surya Kant issued a slew of guidelines pertaining to issues such as tenure, salary, perks, etc, and their role in adjudicating cases.
International Space Station programme: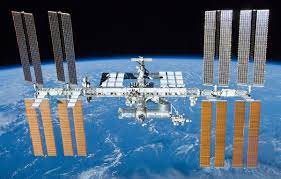 Russia's space agency said it hoped to launch its own orbital station in 2025 as Moscow considers withdrawing from the International Space Station program to go it alone.
Roscosmos chief Dmitry Rogozin said work had begun on the first module of a new station, after officials warned that Russia was considering pulling out of the ISS, one of the few successful examples of cooperation with the West.
The announcement came with tensions soaring with the West.
Launched in 1998 and involving Russia, the United States, Canada, Japan, and the European Space Agency, the ISS is one of the most ambitious international collaborations in human history.
Russia's Deputy Prime Minister Yury Borisov said in recent days that Moscow was considering whether to leave the ISS programme from 2025 because of the station's age. Roscosmos said that a decision on quitting the ISS had not yet been made.
Russia lost its monopoly for manned flights to the ISS last year after the first successful mission of U.S. company Space X.
Despite its much-lauded history — Russia this month marked the 60th anniversary of Yuri Gagarin becoming the first person in orbit — the country's space programme has struggled in recent years as president Putin is more interested in military technology than space exploration.
Electoral Bonds: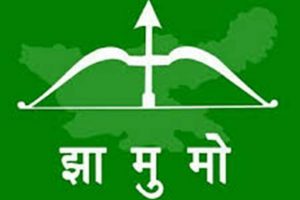 The Jharkhand Mukti Morcha (JMM) is the first Political party in the country that has declared the name of the entity which made donations to it through electoral bonds, the Association for Democratic Reforms (ADR), a poll rights group, said.
A declaration of a ₹1 crore donation was made in the party's 2019-20 contribution report, it added.
According to the contribution report of the ruling party in Jharkhand, the donation was made by aluminum and copper manufacturing company Hindalco.
The ADR, in a new report, said the most common source of income for national and regional political parties in 2019-20 were donations through electoral bonds.
Electoral bonds have been pitched as an alternative to cash donations made to political parties as part of efforts to bring transparency in political funding.
Given the anonymity provided to donors by the scheme, electoral bonds have emerged as the most popular channel of donations to parties in the last two years.
Reward Policy: Punjab: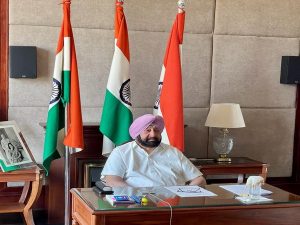 The Punjab government has approved a reward policy to encourage information and inputs leading to the recovery of drugs under the Narcotic Drugs And Psychotropic Substances (NDPS) Act.
The policy will recognize government servants-informers-sources for their role in providing inputs leading to the recovery of the substantial quantity of drugs and in the successful implementation of various provisions of the NDPS Act, 1985 and PIT NDPS Act, 1988.
The quantum of reward for successful investigation, prosecution, forfeiture of illegally acquired property, preventive detention, and other significant anti-drug work shall be decided on a case-to-case basis.
Narcotic Drugs and Psychotropic Substances Act, 1985:
The Act is designed to fulfill India's treaty obligations under the Single Convention on Narcotic Drugs, Convention on Psychotropic Substances, and United Nations Convention Against Illicit Traffic in Narcotic Drugs and Psychotropic Substances.
The Act 1985 sets out the statutory framework for drug law enforcement in India.
Under the Act, the cultivation, production, manufacture, possession, sale, purchase, transportation, warehousing, consumption, inter-State movement, transshipment, and import and export of narcotic drugs and psychotropic substances is prohibited, except for medical or scientific purposes and in accordance with the terms and conditions of any license, permit or authorization given by the Government.
The Central Government is empowered to regulate the cultivation, production, manufacture, import, export, sale, consumption, use, etc of narcotic drugs and psychotropic substances.
State Governments are empowered to permit and regulate the possession and inter-State movement of opium, poppy straw, the manufacture of medicinal opium, and the cultivation of cannabis excluding hashish.
The Central Government is empowered to declare any substance, based on an assessment of its likely use in the manufacture of narcotics drugs and psychotropic substances as a controlled substance.
Both the Central Government and State Governments are empowered to appoint officers for the purposes of the Act.
Fifth Session Of The Codex Committee On Spices And Culinary Herbs (CCSCH):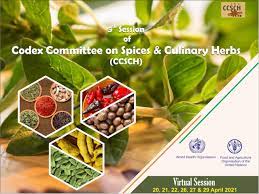 The Food Safety and Standards Authority of India (FSSAI) inaugurated the fifth session of the Codex Committee on Spices and Culinary Herbs (CCSCH) established under Codex Alimentarius Commission (CAC).
About the Codex Committee on Spices and Culinary Herbs (CCSCH):
Establishment: It was formed in 2013.
Terms of Reference:

To elaborate worldwide standards for spices and culinary herbs in their dried and dehydrated state in whole, ground, and cracked or crushed form.
To consult, as necessary, with other international organizations in the standards development process to avoid duplication.

India is the host country and Spices Board India is the Secretariat for organizing the sessions of the committee.
Spices Board (Ministry of Commerce and Industry) is the flagship organization for the development and worldwide promotion of Indian spices.
About the Codex Alimentarius Commission (CAC):
It is an intergovernmental body established jointly by the UN's Food and Agriculture Organisation (FAO) and the World Health Organisation (WHO) in 1963, within the framework of the Joint Food Standards Programme.
The Secretariat of the CAC is hosted at FAO headquarters in Rome.
It was established to protect the health of consumers and ensure fair practices in the food trade.
It meets in regular sessions once a year alternating between Geneva and Rome.
Currently, it has 189 Codex Members made up of 188 Member Countries and 1 Member Organization (The European Union).
India is a member.
Civil Services Day: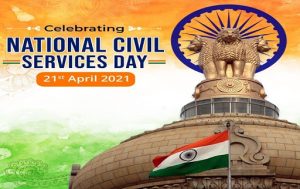 Every year, 21st April is celebrated as Civil Services Day by the Government of India.
It is celebrated as an occasion for the civil servants to rededicate themselves to the causes of citizens and renew their commitments to public service and excellence in work.
The date is chosen to commemorate the day when the first Home Minister of Independent India, Sardar Vallabhbhai Patel addressed the probationers of Administrative Services Officers in 1947 at Metcalf House, Delhi.
He referred to civil servants as the 'Steel Frame of India'.
The first function on civil services day was held in Vigyan Bhawan, New Delhi in 2006.
On this day, the Prime Minister's Awards for Excellence in Public Administration are presented to Districts/Implementing Units for implementation of Priority program and innovation categories.
Earth Day: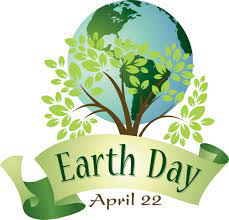 Every year, 22nd April is celebrated as Earth Day to raise public awareness about the environment and inspire people to save and protect it.
The theme for the year 2021 'Restores Our Earth' examines natural processes, emerging green technologies, and innovative thinking that can restore the world's ecosystems.
Earth Day was first observed in 1970 when 20 million took to the streets to protest against environmental degradation on the call of US Senator Gaylord Nelson.
The event was triggered by the 1969 Santa Barbara oil spill, as well as other issues such as smog and polluted rivers.
In 2009, the United Nations designated 22nd April as 'International Mother Earth Day.
Earth Day is now globally coordinated by EARTHDAY.ORG, which is a nonprofit organization.
It was formerly known as Earth Day Network.
It aims to "build the world's largest environmental movement to drive transformative change for people and the planet."
It recognizes a collective responsibility, as called for in the 1992 Rio Declaration (Earth Summit), to promote harmony with nature and the Earth to achieve a just balance among the economic, social, and environmental needs of present and future generations of humanity.
The landmark Paris Agreement, which brings almost 200 countries together in setting a common target to reduce global greenhouse emissions, was also signed on Earth Day 2016.