Daily Current Affairs for Government Exams:
Today Current Affairs: 24th December 2019  for UPSC IAS exams, State PSC exams, SSC CGL, State SSC, RRB, Railways, Banking Exam & IBPS, etc
Contents:
Microdots.
Financial Action Task Force.
Mental disorders findings.
Swachh Bharat Mission Urban.
Ezhuthachan Puraskaram.
Cabinet Committee on Investment and Growth.
National Green Corps Ecoclub programme.
Harsh Vardhan Shringla as Foreign Secretary.
International Tennis Federation's (ITF) World Champions for 2019.
Army Design Bureau (ADB) Excellence Award.
Oxygen Parlour.
The mobile app of the Red Cross Society of India in Hyderabad.
Janta clinic in Rajasthan.
Swach Samundra NW-2019.
Detention centres
Rohingya crisis.
National Population Register.
Other important current affairs.
 1.Automotive Industry Standards (AIS)-155(microdots):

The Union Ministry of Road Transport issued a notification regarding Automotive Industry Standards (AIS)-155 in respect of Microdot identifiers if affixed on the motor vehicles and their parts.
About:
This was done through an amendment in Rule 92 of the Central Motor vehicles (Fourteenth Amendment) Rules 1989.
As per the new notification, the Manufacturers who are affixing microdot identifiers in the motor vehicles and their parts, components, assemblies, sub-assemblies shall conform to Automotive Industry Standards (AIS)-155 as amended from time to time."
What is Microdot Technology?
Microdot technology involves spraying the body and parts of the vehicle or any other machine with microscopic dots, which give a unique identification.
The microdots and adhesive will become permanent fixtures/affixation which cannot be removed without damaging the asset, that is the vehicle itself.
These nearly invisible microdots can only be read physically with a microscope and identified with an ultraviolet light source.
The use of this technology will help check the theft of vehicles and also the use of fake spare parts.
2. Financial Action Task Force (FATF), Grill Pakistan: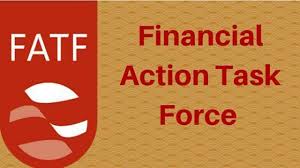 Financial Action Task Force (FATF) has asked Pakistan more questions on the action it has taken against madrassas run by proscribed outfits.
Facts:
The FATF has kept Pakistan on the Grey List until February 2020.
In October, it had warned that Pakistan would be put on the Black List if it did not comply with the remaining 22 points in a list of 27 questions.
Pakistan is required to show effective implementation of targeted financial sanctions against all UN-designated terrorists like Lashkar-e-Taiba founder Hafiz Saeed, Jaish-e-Muhammad founder Masood Azhar, and those acting for or on their behalf.
About FATF:
The Financial Action Task Force (FATF) is an inter-governmental body established in 1989 on the initiative of the G7. It is a "policy-making body" which works to generate the necessary political will to bring about national legislative and regulatory reforms in various areas.
The FATF Secretariat is housed at the OECD headquarters in Paris.
What are the blacklist and greylist?
FATF maintains two different lists of countries: those that have deficiencies in their regimes, but they commit to an action plan to address these loopholes known as grey list,  and those that do not end up doing enough known as blacklist. 
What is Dark Grey list?
'Dark Grey' means the issuance of a strong warning so that the country concerned gets one last chance to improve. 'Dark Grey' was the term used for warning up to 3rd Phase. Now it's just called a warning, that is the 4th phase.
The Asia-Pacific Group :
Asia pacific group on Money Laundering works to ensure that all the countries adopt and implement the anti-money laundering and counter-terrorist financing standards that are set out in the FATF's 40 Recommendations and Eight Special Recommendations.
3. Mental Disorders in South India:
Recently, a study by the India State-Level Disease Burden Initiative was published in The Lancet Psychiatry.
This is the first comprehensive estimate of disease burden due to mental disorders and their trends in every state of India from 1990.
Findings of the study:
One in seven Indians, or 197 million persons, suffered from mental disorders of varying severity in 2017.
Of the total, 45.7 million people had depressive disorders, as one in three years lost due to a mental disorder was due to depression. This was followed by anxiety — a total of 44.9 million people suffered from it and it accounted for the loss of 1 in 5 years.
The contribution of mental disorders to the disability-adjusted life year (DALY) — the sum of total years of life lost and years lived with a disability — has doubled between 1990 and 2017 increasing from 2.5% to 4.7%.
Tamil Nadu, Kerala, Telangana, Karnataka and Andhra Pradesh account for a higher prevalence of mental disorders that manifest primarily during adulthood in depression and anxiety.
Methodology:
The study divided States into three categories on the basis of their Socio-Demographic Index (SDI), i.e low, medium and high SDI States.
The SDI is a composite measure of per-capita income, mean education and fertility rate in women younger than 25 years and is calculated on a scale of one.
The study utilised all accessible relevant data from India over the past three decades and reports that mental disorders are the leading cause of non-fatal disease burden in India and their contribution to the total disease burden is increasing.
4. Swachh Bharat Mission-Urban: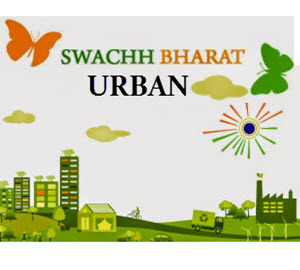 Swachh Bharat Mission-Urban (SBM-U) has achieved its target of creating Urban India Open Defecation Free (ODF).
About:
Urban areas of 35 states and Union Territories have become Open Defecation Free (ODF).
In all, 4,320 cities out of 4,372 have declared themselves ODF, of which 4,167 cities have been certified through third-party verification.
This has been achieved by the construction of nearly 65.81 lakh individual household toilets against Mission target of 59 lakhs and 5.89 lakh seats of public toilets against Mission target of 5.08 lakh seats.
The Swachh Bharat Mission – Urban (SBM-U), launched on 2nd October 2014 aims at making urban India free from open defecation and achieving 100% scientific management of municipal solid waste in 4,041 statutory towns in the country.
5. Ezhuthachan Puraskaram:
Kerala Chief Minister Pinarayi Vijayan presented the Ezhuthachan Award for the year 2019 to writer Anand (P. Sachidanandan) at Thiruvananthapuram.for novels such as Aalkootam, Maranacertificate and Marubhoomikal Undakunnathu.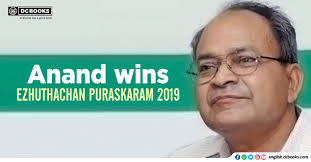 About:
The Ezhuthachan Puraskaram is the highest literary honour that is given by the Kerala Sahitya Akademi, Government of Kerala.
The award is named after Thunchaththu Ezhuthachan, the father of the Malayalam language.
It consists of a cash prize of ₹5 lakh.
The award was instituted in 1993.
6. Cabinet Committee on Investment and Growth: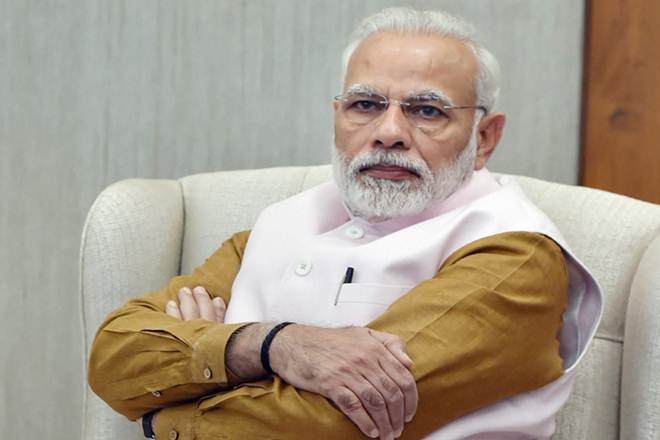 The newly-formed Cabinet Committee on Investment and Growth (CCIG) held its first meeting to discuss issues related to the slowdown in the economy.
About:
The meeting discussed the slowing GDP growth to 4.5% (a six-year low) as an investment, exports and consumption have declined in the country.
Alongside CCIG, a Cabinet Committee on Employment & Skill Development was also constituted in response to rising unemployment in the country.
The Periodic Labour Force Survey had shown the overall unemployment rate to be 6.1% during 2017-18.
Cabinet Committees:
Cabinet Committees are extra-constitutional in emergence. In other words, they are not mentioned in the Constitution. However, the Rules of Business provide for their establishment.
7.Eco Clubs: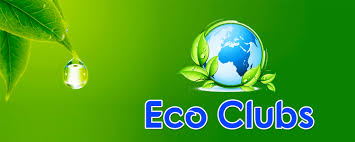 The first annual meeting of the State Nodal Agencies implementing the National Green Corps Ecoclub programme was recently organized by the Environment Ministry's Education Division in collaboration with the GEER Foundation (Gujarat). It was held from 20th-21st December 2019 in Kevadia, Gujarat.
Best Ecoclub Award at the national level was also awarded to the students of the Eco club from Chhattisgarh, Kerala and Telangana who secured First, Second and Third position respectively.
Environment Education Awareness and Training
In the fiscal year 1983-84, the Environment Education Awareness and Training (EEAT) was launched by the Ministry of Environment, Forest and Climate Change (MoEF&CC) as the central sector scheme.
It aims to promote environmental awareness among all sections of the society and to mobilize people's participation for conservation of the environment.
Its objectives are achieved through the implementation of four programmes:

National Green Corps (NGC),
National Environment Awareness Campaign,
Seminars/Workshops, and
National Nature Camping Programme.
NGC- Ecoclub Programme:
Under the National Green Corps (NGC), the Eco club programme was initiated in 2001-2002.
Objectives:
To impart knowledge to school children through hands-on experience, about their immediate environment, interactions within it and the problems therein.
To inculcate compassion among people towards the environment and sensitize children on issues related to environment and development.
To build young cadres of students and trigger their sensitivity towards environment protection and conservation. Although it is envisaged that the number of Eco clubs must be enhanced from about 1.5 lakh at present to 2 lakh in the ensuing year 2020-21.
8. Harsh Vardhan Shringla: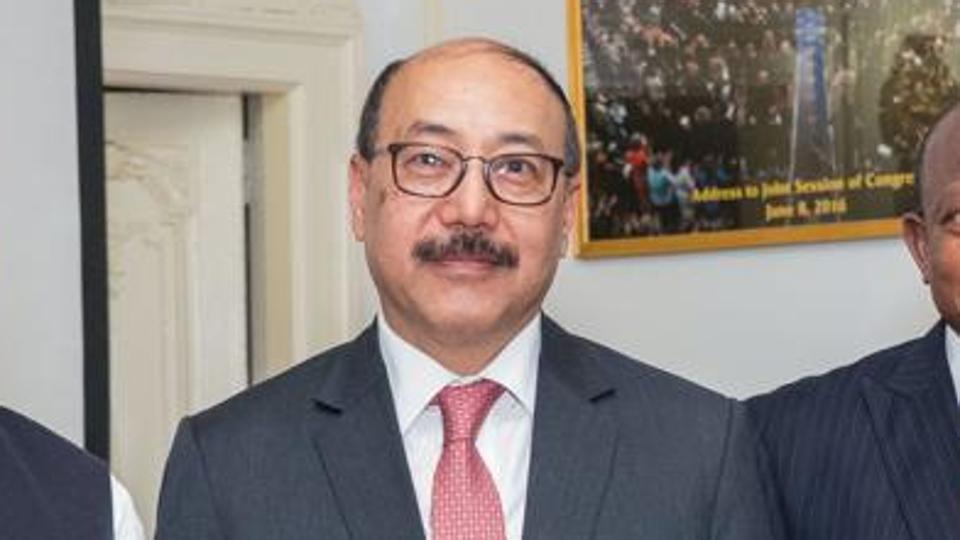 The Appointments Committee of the Cabinet (ACC) has approved the appointment of Harsh Vardhan Shringla as Foreign Secretary.
About:
Harsh Vardhan Shringla, India's Ambassador to the United States and an expert in India's neighbourhood, will take over as the next Foreign Secretary from Vijay Gokhale on January 29 for a two-year tenure.
He has served as Joint Secretary (North) dealing with Nepal and Bhutan, as well as Joint Secretary (SAARC).
One of the landmarks of his career was the Land Boundary Agreement for which he worked as a Joint Secretary during the UPA era.
9. International Tennis Federation's (ITF) World Champions for 2019: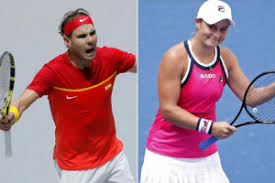 Ashleigh Barty and Rafael Nadal were named International Tennis Federation's (ITF) World Champions for 2019. They will be rewarded for stellar seasons in which they finished at the top of women's and men's rankings respectively.
Barty, who quit tennis to play cricket in 2014 before returning to the game in 2016, became the first Australian to win the French Open since Margaret Court in 1973 when she beat Czech Marketa Vondrousova in June.
10. Army Design Bureau (ADB) Excellence Award: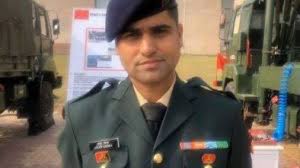 In 2014, Major Anoop Mishra was felicitated by Army chief General. Bipin Rawat with the Army Design Bureau (ADB) excellence award for indigenously developing Sarvatra Kavach.
About:
Sarvatra Kavach is a bulletproof jacket that can provide protection against various ammunition including that of sniper rifles. It provides protection from neck to ankle and upper arms.
The project was sanctioned in June 2017 and initially, the design and development of a Level IIIA soft body armour suit was sanctioned and was subsequently revised to include a Level IV hard armour panel inserts.
About Sarvatra Kawach:
In 2014, Army Major Anoop Mishra was hit by a bullet while serving in Kashmir valley. Luckily, the bullet hit his armour plate and he was saved but following the deep trauma which he went through, he decided to work on developing an armour that can withstand hits from all kinds of ammunition which further led to the making of 'Sarvatra Kawach'.
The suit was named 'Sarvatra Kawach', as it provides protection from neck to ankle and upper arms.
About Army Design Bureau (ADB):
The ADB was set up to work together with industry and academia and develop indigenous solutions for the Indian Army.
ADB is also responsible for spearheading Make in India initiative. Its role is to be the facilitator for Research & Development (R&D) efforts and initiation of Procurements of Weapons and Equipment required by Indian Army.
11.Oxygen Parlour: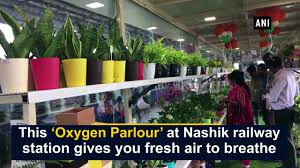 Indian Railways has opened an 'Oxygen Parlour' at Nashik railway station in Maharashtra. The initiative seeks to provide an experience of breathing clean air to the commuters.
About 'Oxygen Parlour'
It has been set up by Indian Railways in collaboration with Airo Guard, one of the leading consultancies in the field of plant nurseries based in Nashik.
The objective behind setting up Parlour is to expand this initiative to every railway station as well as every home.
There are nearly 1500 plants in Oxygen Parlour, so, these plants can directly and effectively bring down the pollution in the air at the railway station and allow the people to breathe cleaner air.
The concept of Oxygen Parlour is based on the recommendation of the National Aeronautics and Space Administration (NASA).
12. President Kovind releases mobile app of Red Cross Society of India in Hyderabad:
President Ram Nath Kovind has released the mobile app of the Red Cross Society of India in Hyderabad. He inaugurated the mobile app formally at a dinner hosted by Telangana governor Tamilisai Sounderarajan at Rajbhavan in his honour.
Developed by the Telangana Centre for Good Governance in less than three months, the mobile app is accessible in all languages.
So far, 13 lakh members including junior red cross members downloaded the app.
13. Rajasthan government starts first Janta Clinic:
Rajasthan Chief Minister Ashok Gehlot inaugurated the first Janta Clinic in the Malviya Nagar area of Jaipur to provide free primary health care to people living in slums.
In its first phase, 12 Janta Clinics will be opened in Jaipur where people would get free medicines and free medical examinations in some cases.
Later, in the second and third phases of this scheme, Janta Clinics will be opened in other areas.
14. Indian Coast Guard conducts 'Swachchh Samundra NW-2019':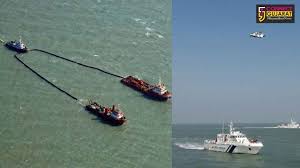 The Indian Coast Guard (ICG) conducted a two-day regional level pollution response exercise named 'Swachchh Samundra NW-2019' at sea off Vadinar in Gulf of Kutch.
The exercise was conducted to validate and reinforce the response mechanism for oil pollution incidents and enable the Indian Coast Guard to fine-tune the actions required in such eventualities.
The exercise was conducted in two phases. During phase one a tabletop exercise simulating oil spill from a tanker was conducted.
While a real-time demonstration of the oil spill scenario was conducted during the second phase of the exercise.
The exercises was planned to evaluate the preparedness for Pollution Response Operations for any such incident in this highly ecologically sensitive area.
The Gulf of Kutch (GoK) region handles 70 per cent of the oil imported by India and 11 Single point Moorings (SPMs) out of a total of 27 SPMs i.e. 42 per cent in the country are located in this area.
15. Detention Centres for illegal migrants :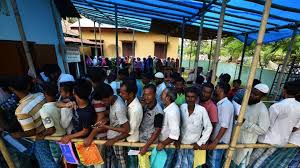 Detention Centres for illegal migrants have been at the centre of a political debate as to the government and the opposition parties trade charges over the Citizenship Amendment Act and the National Registry for Citizens.
What are detention centres?
They are places designated to keep illegal migrants (people who have entered a country without necessary documents) once they are detected by the authorities till the time their nationality is confirmed and they are deported to the country of their origin.
Detention centres were set up in Assam after the Union government authorized the state to do so under the provisions of Section 3(2)(e) of the Foreigners' Act, 1946 and Para 11(2) of the Foreigners Order, 1948.
16. Rohingya Crisis: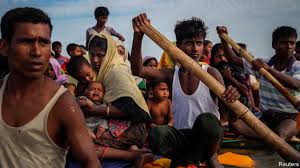 According to a case brought by the country of Gambia at the United Nations' International Court of Justice, the Myanmar military in August 2017 carried out a systematic, targeted campaign of terror, rape and murder against its Muslim population.
Background:
UN investigators say as many as 10,000 Rohingya – a Muslim minority in this Buddhist-majority nation – were killed.
Another 730,000 Rohingya fled the massacre for Bangladesh, joining 300,000 Rohingya who had previously fled oppression in Myanmar.
Who are the Rohingya?
The Rohingya, who numbered around one million in Myanmar at the start of 2017, is one of the many ethnic minorities in the country.
Rohingya Muslims represent the largest percentage of Muslims in Myanmar, with the majority living in Rakhine state.
They have their own language and culture and say they are descendants of Arab traders and other groups who have been in the region for generations.
But the government of Myanmar, a predominantly Buddhist country, denies the Rohingya citizenship and even excluded them from the 2014 census, refusing to recognise them as a people. It sees them as illegal immigrants from Bangladesh.
17. National Population Register: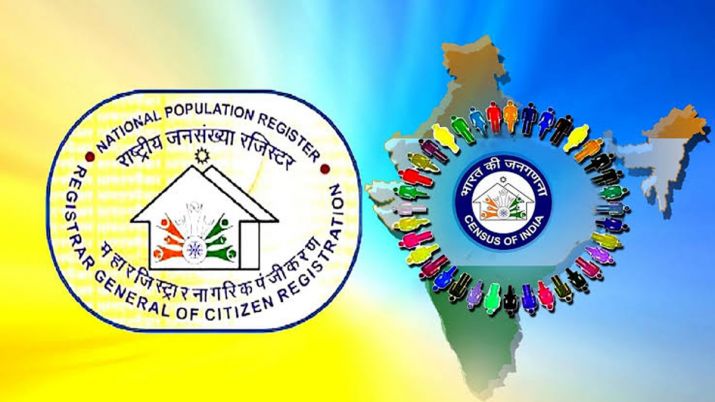 Union Cabinet approves fund for updating National Population register, which is linked to the Census.
Highlights:
The objective of the NPR is to create a comprehensive identity database
The database will have a demographic as well as (biometric details. (later dismissed by P.Javadekar))
The Census Commission has said the objective of the NPR is to create a comprehensive identity database containing demographic details of every "usual resident" of the country. "There is no link between NPR and NRC (National Register of Citizens). The NPR has nothing to do with NRC," Union Minister Prakash Javadekar told reporters in New Delhi today.
The NPR exercise will be held between April and September 2020 in all states and Union Territories except Assam, where the NRC exercise to identify illegal migrants has already been conducted.
The data for NPR was first collected in 2010 during the second term of the United Progressive Alliance (UPA) government, along with the house-listing phase of Census 2011.
What is the National Population Register?
The National Population Register (NPR) is a Register of usual residents of the country.
It is being prepared at the local (Village/sub-Town), sub-District, District, State and National level under provisions of the Citizenship Act 1955 and the Citizenship (Registration of Citizens and Issue of National Identity Cards) Rules, 2003.
It is mandatory for every usual resident of India to register in the NPR.
A usual resident is defined for the purposes of NPR as a person who has resided in a local area for the past 6 months or more or a person who intends to reside in that area for the next 6 months or more.
Objectives:
The objective of the NPR is to create a comprehensive identity database of every usual resident in the country. The database would contain demographic as well as biometric particulars.
Demographic Particulars
The following demographic details of every individual are required for every usual resident:
Name of person
Relationship to head of household
Father's name
Mother's name
Spouse's name (if married)
Sex
Date of Birth
Marital status
Place of birth
Nationality (as declared)
Present address of usual residence
Duration of stay at present address
Permanent residential address
Occupation/Activity
Educational qualification
The data for National Population Register was collected in 2010 along with the house listing phase of Census of India 2011. The updation of this data was done during 2015 by conducting door to door survey.
The digitisation of the updated information has been completed. Now it has been decided to update the National Population Register along with the Houselisting phase of Census 2021 during April to September 2020 in all the States/UTs except Assam.
Gazette notification to this effect has already been published by the Central Government.
Other important current affairs:
1. Bank of Baroda partners with Gujarat govt to provide MSME loans. Bank of Baroda has signed an MoU with the Gujarat government to facilitate the flow of credit to the MSME sector.
2. As per the report compiled by the US National Science Foundation (NSF), India has emerged as the world's third-largest publisher of science and engineering articles. As per the report in 2008, India published 48,998 science and engineering articles. This increased to 1,35,788 articles in 2018 and the country now accounts for 5.31 per cent of the total world publications in science and engineering.
3. Qatar Football Association signed an agreement with the Confederation of African Football (CAF) stipulating that Doha will host the African Super Cup for the next three years. The African Super Cup in Doha with the next edition will be held on February 14, 2020.
4. Indian-American Dr Monisha Ghosh has been appointed as the first woman Chief Technology Officer (CTO) at the US government's powerful Federal Communications Commission.
5. External Affairs Minister was on a two-day visit to Iran between December 22-23, 2019. During his visit, he chaired the 19th Joint Commission Meeting with his Iranian counterpart Mohammad Javad Zarif.
6. Ministry of Railways announced that Indian Railways is set to receive modern signalling systems. According to the ministry, it is one of the most ambitious projects of Indian Railways. This is because the project improves safety, line capacity allowing trains to run at higher speeds.
7. Bar-headed goose, a rare goose species was sighted in the wetlands of Karingali Puncha in Kerala. The Puncha is a major birding spot in the district which reported the highest bird count in the Asian Waterfowl Census of 2015.
8. According to a United States intelligence assessment, ToTok, a chat and voice calling app, is actually a spying tool. According to a United States intelligence assessment, ToTok is actually a spying tool which is used by the UAE government to try to track every conversation of those who install it on their phones. It has now been removed from Apple and Android app stores.
9. Researchers have used invasive plant water hyacinth to produce carbon nanoparticles which can be used for detecting a commonly used herbicide — pretilachlor. The nanoparticles were found to be selective and sensitive for the detection of the herbicide.
10. Quality council of India (QCI Survey): More than 67% of toys fail to meet the standards.
11. Sangita Reddy appointed as the President of FICCI for 2019-20.
12. Cabinet Committee on Economic Affairs chaired by Prime Minister Narendra Modi approved the transfer of administrative control of Brahmaputra Cracker and Polymer Limited (BCPL).
13. Minister of State for Home Affairs, Shri Nityanand Rai inaugurated a State-of-the-Art DNA Analysis Centre at CFSL, Chandigarh. This new Advanced Forensic DNA Analysis Lab set up under the Nirbhaya Fund scheme with an allocation of Rs.99.76 crores. The State-of-the-art facility for Sexual Assault and Homicide Unit Paternity Unit Human Identification Unit and Mitochondrial DNA Unit.
14. Vice President of India, Shri M Venkaiah Naidu conferred National Film Awards for the year 2018 in various categories at its 66th edition, held at New Delhi.