Daily Current Affairs for Government Exams:
Today Current Affairs:23rd May 2020 for UPSC IAS exams, State PSC exams, SSC CGL, State SSC, RRB, Railways, Banking Exam & IBPS, etc.
Contents:
Overall Debt Position of the Government of India
RBI Cuts Repo Rate
UMANG Application:
Chinese transgressions :
WHO Executive Board
Open Skies Treaty (OST):
New Security Law in Hong Kong
Key initiatives towards the conservation of biodiversity:
Other important current affairs.
1. Overall Debt Position of the Government of India.:
The Central Government released the Ninth Edition of the Status Paper on the Government Debt, which provides a detailed analysis of the Overall Debt Position of the Government of India.
This document covers details of the financing operations of the fiscal deficit of the Central Government during the year 2018-19.
It also contains the Debt Management Strategy of the Central Government for the financial years from 2019-20 to 2021-22.
The Central Government has been bringing-out a Status Paper on Government Debt since 2010-11.
Key highlights:
The central government's debt as a percentage of gross domestic product (GDP) dropped marginally by 0.1% from 45.8% in fiscal 2017-18 to 45.7% or Rs 86.73 lakh crore in FY19.
the general government debt to GDP ratio, which includes the combined debt of the Centre and states, declined by 0.1% from 68.7% in March 2018 to 68.6% or Rs 1.3 crore (Rs 130 trillion) in March last year.
As external debt stood at 2.7% of GDP or Rs 5.12 lakh crore in FY19.
Around 94.1% of the Centre's liabilities consisted of domestic debt in FY19, of which 84.4% or Rs 59.68 lakh crore was made up of marketable securities.
The tenure of the longest security was 37 years.
The average interest cost (AIC) for the Centre remained unchanged over FY18 to FY19 at 7.1%. Thus nominal GDP growth net of AIC was 3.9% in FY19, however, this was within the limits of sustainable debt parameters.
2.RBI Cuts Repo Rate: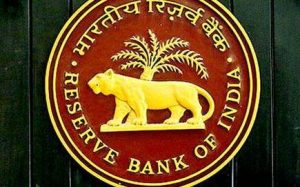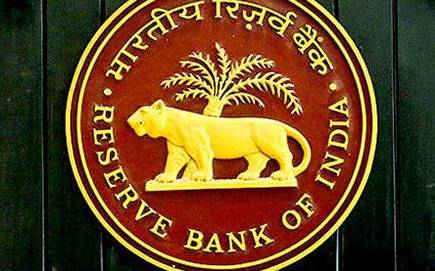 The repo rate has been reduced by 40 basis points from 4.4% to 4.0%. The Marginal Standing Facility rate and the Bank rate have been reduced from 4.65% to 4.25%. The reverse repo rate has been reduced from 3.75% to 3.35%.
States have allowed borrowing more from the Consolidated Sinking Fund which is being maintained by state governments as a buffer for repayment of their liabilities.
There is Relaxation of Rules under Voluntary Retention Route (VRR), an investment window provided by RBI to Foreign Portfolio Investors, which provides easier rules in return for a commitment to make higher investments.
The RBI had, on April 17, 2020, announced a special refinance facility of ₹15,000 crores to SIDBI at RBI's policy repo rate for a period of 90 days. This facility has now been extended by another 90 days.
The maximum permissible period of pre-shipment and post-shipment export credit sanctioned by banks to exporters has been increased from the existing one year to 15 months, for disbursements made up to July 31, 2020.
A line of credit of ₹15,000 crore will be given to the EXIM Bank, for financing India's foreign trade. The loan facility has been given for a period of 90 days, with a provision to extend it by one year.
The time period for import payments against normal imports into India has been extended from six months to twelve months from the date of shipment.
The maximum credit which banks can extend to a particular corporate group has been increased from 25% to 30% of the bank's eligible capital base.
Lending institutions have been allowed to convert the accumulated interest on working capital facilities over the total deferment period of 6 months into a funded interest term loan, to be fully repaid during the course of the current financial year, ending March 31, 2021.
3.UMANG Application: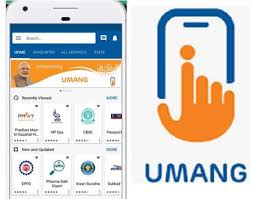 7 services hosted on the IMD website have been onboarded to UMANG Application.
These include:
Current Weather.
Nowcast- Three hourly warnings of localized weather phenomena.
City Forecast.
Rainfall information.
Tourism Forecast.
Warnings- It is color-coded in Red, Orange and yellow are the alert levels with Red as the most severe category.
Cyclone
UMANG is a Government of India all-in-one single, unified, secure, multi-channel, multi-platform, multi-lingual, multi-service mobile app, powered by a robust back-end platform providing access to high impact services of the various organization (Central and State).
Launched in 2017 to bring all government services on a single mobile app, with a larger goal to make the government services accessible on the mobile phone of our citizens.
About 660 services from 127 department & 25 states, including utility payments are live and more are in pipeline.
4.Chinese transgressions :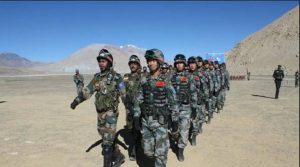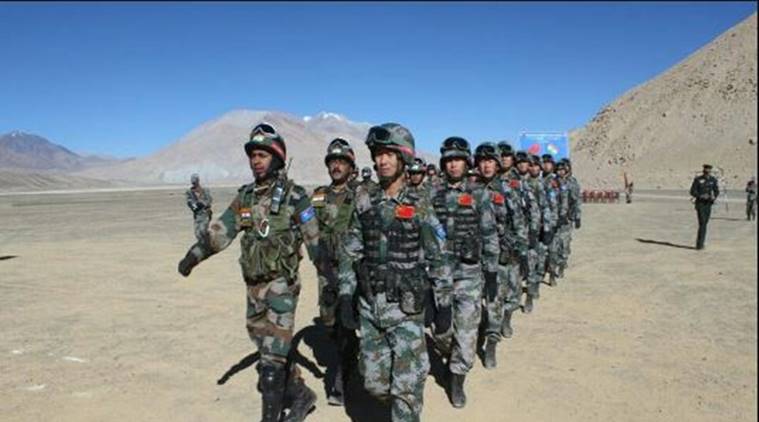 Recently, there has been a marked increase in the number of Chinese transgressions across the disputed India-China border in Ladakh.
In Ladakh, a surge of 75% have been observed in 2019 compared to 2018 and the first four months of 2020 have also witnessed an increase compared to 2019
Chinese Transgression:
The border between India and China is not fully demarcated and the Line of Actual Control (LAC) is neither clarified nor confirmed by the two countries.
This leads to different perceptions of the LAC for the two sides while soldiers from either side try to patrol the area.
Observation Methods: Use of surveillance equipment, face-offs by patrols, reliable indications by locals, or evidence left by the Chinese in the form of wrappers, biscuit packets etc. in an unmanned area.
Official data shows that 80% of Chinese transgressions across the LAC since 2015 have taken place in four locations of which three are in eastern Ladakh in the western sector.
These areas of eastern Ladakh are Pangong Tso, Trig Heights, and Burtse.
The fourth area is the Dichu Area/Madan Ridge area (Arunachal Pradesh) of the Eastern sector.
Implications of Increased Number of Transgressions:
It is an indicator of increased Chinese assertiveness.
Even if there are no major incidents, it should not be taken lightly.
So far, there has been no major standoff between the two sides after the 73-day Doklam standoff on Sikkim-Bhutan border in 2017.
5.WHO Executive Board: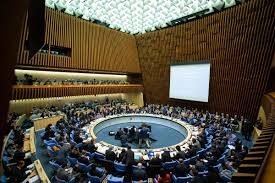 Union Health Minister Dr. Harsh Vardhan is set to take charge as chairman of the WHO Executive Board at its 147th session.
India became a party to the WHO Constitution on 12 January 1948.
Vardhan would succeed Dr. Hiroki Nakatani of Japan, currently the Chairman of the 34-member WHO Executive Board.
WHO Executive Board:
It is one of the WHO's two decision making bodies.
The other one is the World Health Assembly.
The agency's headquarters are located in Geneva in Switzerland.
The Executive Board is composed of 34 members technically qualified in the field of health.
The Board chairman's post is held by rotation for one year by each of the WHO's six regional groups: African Region, Region of the Americas, South-East Asia Region, European Region, Eastern Mediterranean Region, and Western Pacific Region.
Members are elected for three-year terms.
6.Open Skies Treaty (OST):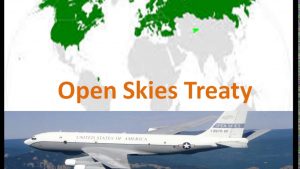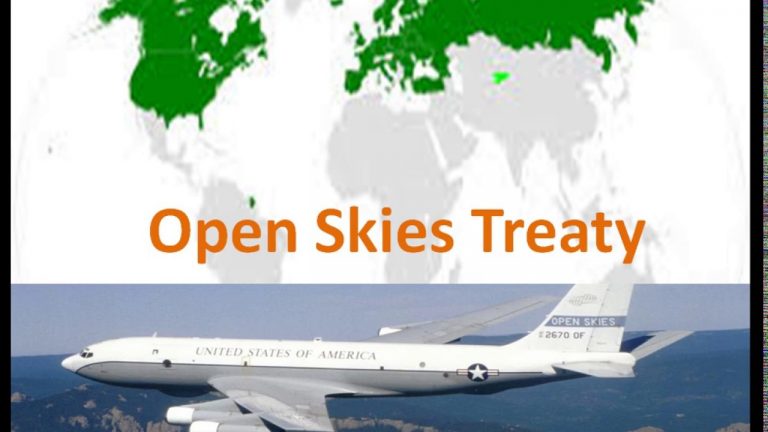 The U.S. has given notice that it will exit the Open Skies Treaty (OST), on the ground that Russia had "continuously and flagrantly" violated the treaty. U.S. President Donald Trump said the deal could be amended or a new one could be made.
Open Skies Treaty (OST) is an agreement that allows countries to monitor signatories' arms development by conducting unarmed reconnaissance surveillance flights over the territory of treaty countries.
The treaty was signed in 1992 and entered into force on January 1, 2002.
Currently 34 states are party to the treaty while a 35th, Kyrgyzstan, has signed but not ratified it.
India is not its signatory.
The Open Skies Consultative Commission is the implementing body for the Treaty on Open Skies.
It comprises representatives from each state party to the treaty and meets monthly at the Vienna headquarters of the Organization for Security and Co-Operation in Europe.
7.New Security Law in Hong Kong: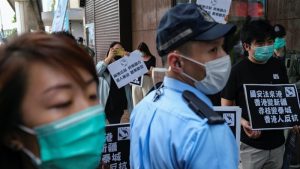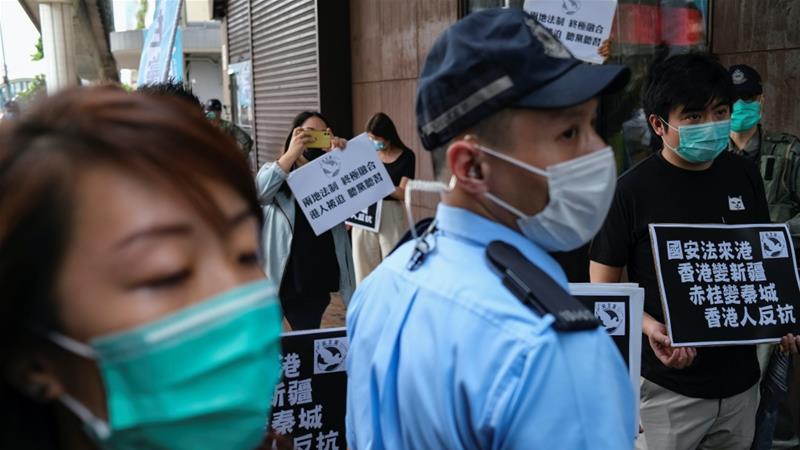 Recently, draft legislation on national security has been tabled before China's Parliament which will allow Beijing to draft national security laws for Hong Kong and also operate its national security organs in it.
It will make changes in the Basic Law, the mini-constitution which defines ties between Hong Kong and Beijing (China's capital).
Basic Law allows Hong Kong to enjoy executive, legislative and independent judicial power, including that of final adjudication, barring matters of defense and foreign affairs.
Under Article 23 of the Basic Law, Hong Kong has to enact a national security law "to prohibit any act of treason, secession, sedition, subversion against the Central People's Government, or theft of state secrets, to prohibit foreign political organizations or bodies from conducting political activities in the Region, and to prohibit political organizations or bodies of the Region from establishing ties with foreign political organizations or bodies."
Article 23 aims at preserving national security but it will also allow China's national security organs to formally operate and set up institutions in Hong Kong.
Basic law makes it clear that only Hong Kong's Legislative Council (LegCo) can make and repeal laws.
Beijing wants LegCo to pass the new legislation as soon as possible because it is afraid that if LegCo comes under the control of democrats after elections later in 2020, it will be hard to implement the legislation.
Democrats are against this law as it curbs the autonomy of Hong Kong as SAR.
However, Beijing can bypass LegCo if it chooses to and makes the national security law applicable to Hong Kong by inserting this legislation in Annex III of the Basic Law.
Under Article 18 of Basic Law, national laws can be applied in Hong Kong if they are placed in Annex III, and must be confined to defense, foreign affairs, and matters outside the limits of the autonomy of the region.
Once listed in Annex III, national laws can be enforced in the city by way of promulgation (automatically being put into effect) or by legislating locally in the SAR.
Basic Law:
Hong Kong was formerly a British colony and was handed over to mainland China in 1997, becoming one of its Special Administrative Regions (SAR).
It is governed by a mini-constitution called the Basic Law, which affirms the principle of "one country, two systems".
The constitutional document is a product of the 1984 Sino-British Joint Declaration, under which China promised to honor Hong Kong's liberal policies, a system of governance, an independent judiciary, and individual freedoms for a period of 50 years from 1997.
8.Key initiatives towards the conservation of biodiversity: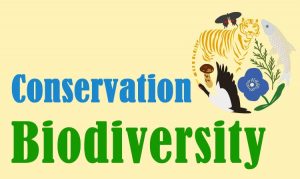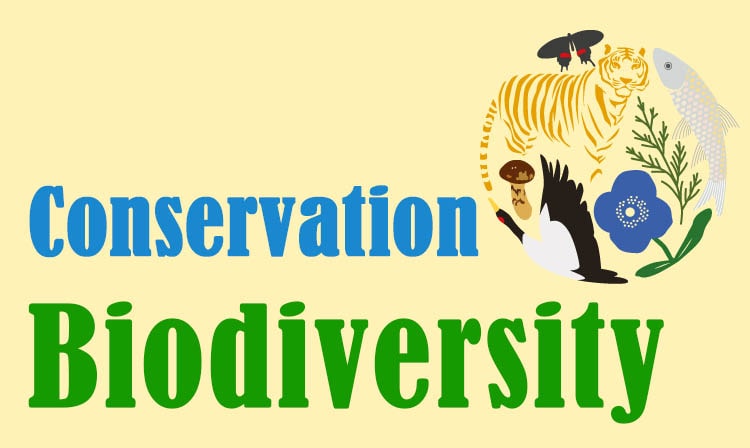 On the occasion of the International Day for Biological Diversity 2020, the Union Minister of Environment launched five key initiatives towards conservation of biodiversity.
This is an initiative of the National Biodiversity Authority (NBA) and the United Nations Development Programme (UNDP).
The program proposes to engage 20 students with postgraduate degrees for a period of one year to support the projects of NBA in various State/UTs and to technically assist the State Biodiversity Boards/UTs Biodiversity Council in the discharge of their mandates.
Not all Animals Migrate by Choice:

The Campaign on Illegal Trafficking of Endangered Species: 'Not all Animals Migrate by Choice' was launched by the Wildlife Crime Control Bureau, with UNEP.
Illegal trade in wildlife carries the risk of spreading dangerous pandemics. It seeks to address these environmental challenges, raise awareness, and to advocate solutions.

The year 2020 is also the "SUPER YEAR FOR BIODIVERSITY", as the Strategic Plan for Biodiversity with 20 global Aichi targets adopted in 2010 ends in 2020, and all the countries together are in the process of preparation of Post-2020 Global Biodiversity Framework.
Other important current affairs:
1. Recently the Chief Minister of Andhra Pradesh has launched a new program 'ReStart' to support the Micro, Small, and Medium Enterprise (MSME) sector in the State.
The Package: The government will spend ₹1,100 crores on the revival of the sector which is expected to benefit 98,000 units that provide employment to more than 10 lakh people.
Special Fund: A special fund of ₹200 crores to provide input capital loans to the firms at low-interest rates.
Waiving Off Power Charges: The minimum power demand charges of the MSMEs for the months of April, May, and June amounting to ₹188 crores to be waived off.
Mandatory Purchasing by Government: The government will purchase around 360 products from the MSMEs, and payments towards it would be cleared in 45 days.
Of the total purchases, almost 25% would be done from the micro and small enterprises, 4% from the SC/ST community enterprises, and 3% from women entrepreneurs.
Capacity Development: Skills required by the industries (MSMEs) to be imparted through Skill Development Colleges.
2. The Central Government is considering imposing a calamity cess on Goods and Services Tax (GST), similar to the one introduced by Kerala in 2019, to deal with the economic crisis triggered by the coronavirus pandemic.
The Central government is planning to raise additional revenue by imposing cess on GST, excluding goods and services in the 5% slab.
Kerala introduced a disaster relief cess following the monsoon floods of 2018. It imposed a 1% calamity cess on GST for a period of two years applicable from 1st August 2019.
It is the only state to have levied such a cess using the Constitutional provision, Section (4) (f) of Article 279 A.
Article 279A (4)(f) allows the Union and State to raise additional resources during any natural calamity or disaster.
The article was inserted through the 101st Constitutional Amendment Act, 2016.
Article 279A (4)(f) specifies that the GST Council shall make recommendations to the Union and the States on "any special rate or rates for a specified period to raise additional resources during any natural calamity or disaster".
The GST (Compensation to States) Act, 2017 also provides for the imposition of cess up to the rate of 15% ad valorem (based on estimated value) on some supplies.
The Act provides for compensation to states for any loss in revenue due to the implementation of GST.
3. The United Nations Secretary-General's Envoy on Youth has listed Manipur's 'khudol' (gift) among the top 10 global initiatives for an inclusive fight against the COVID-19 pandemic.
The United Nations Secretary-General's Envoy on Youth has listed Manipur's 'khudol' (gift) among the top 10 global initiatives for an inclusive fight against the COVID-19 pandemic.
4.NTPC Ltd., the PSU under the Ministry of Power and Oil and Natural Gas Corporation Limited (ONGC), the PSU under Ministry of Petroleum &Natural Gas, has signed an MoU to set up a Joint Venture Company for Renewable Energy business.
As per the MoU, NTPC and ONGC will explore the setting up of offshore wind and other Renewable Energy Projects in India and overseas.
They shall also explore opportunities in the fields of sustainability, storage, E-mobility, and ESG (Environmental, Social, and Governance) compliant projects.
The MoU will enable both companies to accelerate their footprint in Renewable Energy.
5. A webinar was conducted by the National Cooperative Development Corporation (NCDC) on the theme "Sweet Revolution and Atma Nirbhar Bharat".
The objective was to popularize scientific beekeeping as a source of livelihood for landless rural poor, small and marginal farmers to supplement agricultural income, as also as a tool to enhance agriculture and horticulture production.
The government is promoting Beekeeping as part of its aim to double farmers' income.
The Government has allocated 500 crores towards Beekeeping under the Atma Nirbhar Abhiyan.
National Bee Board has created four modules to impart training as part of the National Beekeeping and Honey Mission (NBHM) and 30 lakh farmers have been trained in beekeeping. They are also being financially supported by the Government.
The Government has launched 'Honey Mission' as part of the 'Sweet Revolution'.
India is among the world's top five honey producers.
Compared to 2005-06 honey production has risen by 242% and exports shot by 265%.
6. World Turtle Day 2020:
World Turtle Day is observed on May 23. The day is celebrated to make people aware of turtle and tortoise and their habitats.
Every year since 2000, American Tortoise Rescue (ATR), a non-profit organization established in 1990, sponsors the celebrations for World Turtle Day.
This year is the 20th anniversary of World Turtle Day.
The theme of World Turtle Day 2020 focuses on bringing attention and increasing knowledge on the subject of tortoises and turtles. In addition, it also includes motivating humans to step forward virtually and help them survive.