Daily Current Affairs for Government Exams:
Today Current Affairs:22nd May 2020 for UPSC IAS exams, State PSC exams, SSC CGL, State SSC, RRB, Railways, Banking Exam & IBPS, etc.
Contents:
Ecologically Sensitive Area (ESA)
G-7 Summit:
PM Ujjwala Yojana:
Alternative dwarfing genes Rht14 and Rht18 in wheat:
Status of entanglement:
Geotextiles:
MNREGA:
Other important current affairs
1. Ecologically Sensitive Area (ESA) :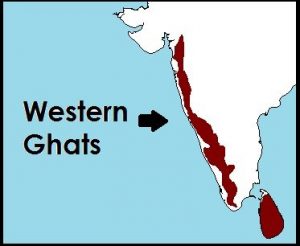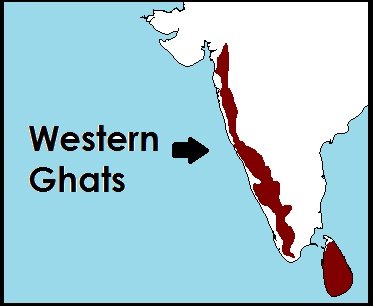 Union Minister of Environment interacted with Chief Ministers & State Government Officers of six states viz, Kerala, Karnataka, Goa, Maharashtra, Gujarat and Tamil Nadu to discuss issues relating to notification of Ecologically Sensitive Area (ESA) pertaining to Western Ghats.
To protect the biodiversity of Western Ghats while allowing for sustainable development of the region, Government of India had constituted a High-Level Working Group under the Chairmanship of Dr. Kasturirangan.
The Committee had recommended that identified geographical areas falling in the six States of Kerala, Karnataka, Goa, Maharashtra, Gujarat and Tamil Nadu may be declared as Ecologically Sensitive Areas.
A draft notification was issued in October 2018 mentioning the areas to be notified in the ESA.
The states expressed their desire to expedite early notification while protecting interest of ecology and environment.
Eco-Sensitive Areas
Eco-Sensitive Areas (ESAs)are located within 10 km around Protected Areas, National Parks, and Wildlife Sanctuaries.
ESAs are notified by the Ministry of Environment, Forest and Climate Change (MoEFCC) under the Environment Protection Act 1986.
The basic aim is to regulate certain activities around National Parks and Wildlife Sanctuaries so as to minimize the negative impacts of such activities on the fragile ecosystem encompassing the protected areas.
2.G-7 Summit: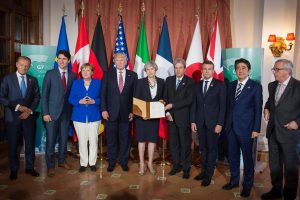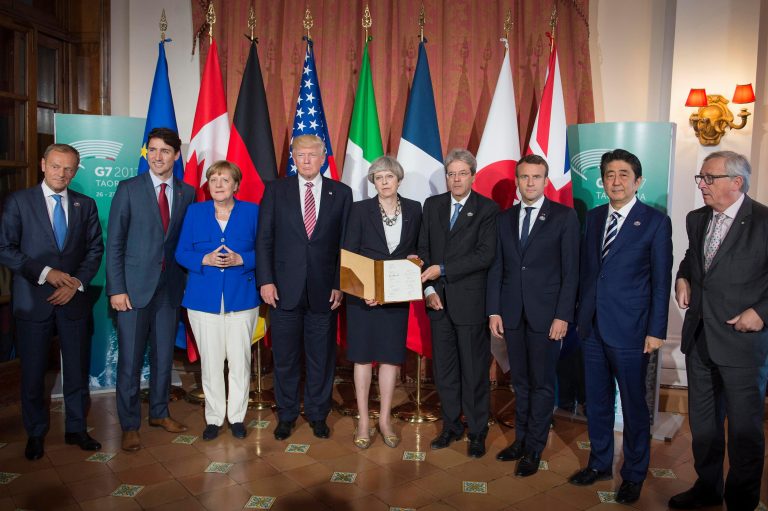 Recently, the President of the USA made an announcement to host the 46th G7 summit in-person instead of remotely by videoconference.
Originally, the annual G7 summit was scheduled to be held on June 10 to June 12, 2020 in Camp David, United States.
Group of Seven (G-7)G-7 is a bloc of industrialized democracies i.e. France, Germany, Italy, the United Kingdom, Japan, the United States, and Canada.
The world's biggest population and second-biggest economy, China has relatively low levels of wealth per head of population.
Thus it is not considered as an advanced economy like other G7 members. Hence China is not a member of G7.
It is an intergovernmental organization that was formed in 1975.
The bloc meets annually to discuss issues of common interest like global economic governance, international security, and energy policy.
The G7 was known as the 'G8' for several years after the original seven were joined by Russia in 1997.
The Group returned to being called G7 after Russia was expelled as a member in 2014 following the latter's annexation of the Crimea region of Ukraine..
3.PM Ujjwala Yojana: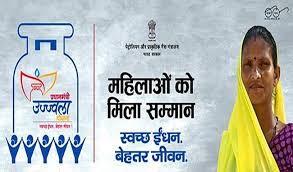 6.8 Crore free LPG cylinders distributed among the PMUY beneficiaries so far.
Launched in May 2016.
Aim: To provide LPG (liquefied petroleum gas) connections to poor households.
A deposit-free LPG connection is given to the eligible household with the financial assistance of Rs 1,600 per connection by the Centre.
Target: The scheme gained traction with its ambit being expanded to include 80 million poor families from the earlier target of 50 million families with an additional allocation of Rs 4,800 crore.
Applicant must a woman above the age of 18 and a citizen of India.
The applicant should belong to a BPL (Below Poverty Line) household.
No one in the applicant's household should own an LPG connection.
The household income of the family, per month, must not exceed a certain limit as defined by the government of the Union Territories and State Government.
The applicant must not be a recipient of other similar schemes provided by the government.
4.Alternative dwarfing genes Rht14 and Rht18 in wheat: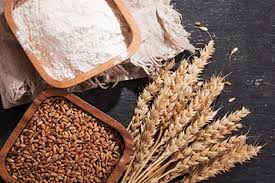 Scientists at Pune based Agharkar Research Institute (ARI), an autonomous institute of the Department of Science and Technology, have mapped two alternative dwarfing genes Rht14 and Rht18 in wheat.
These genes are associated with better seedling vigor and longer coleoptiles (sheath protecting the young shoot tip).
They have mapped the dwarfing genes on chromosome 6A in durum wheat, and DNA-based markers were developed for a better selection of these genes in wheat breeding lines.
The DNA-based markers will help wheat breeders to precisely select wheat lines carrying these alternative dwarfing genes from a massive pool of wheat breeding lines.
These DNA based markers are being used at ARI for marker-assisted transfer of these genes in Indian wheat varieties, so as to make them suitable for sowing under rice stubble-retained conditions and dry environments.
Wheat lines with these alternative dwarfing genes, apart from reducing crop residue burning, can allow deeper sowing of wheat seeds to avail advantage of residual moisture in the soil under dry environments.
Alternative Dwarfing Genes:
ARI mapped the dwarfing genes Rht14 and Rht18 on chromosome 6A in a durum variety of wheat, and DNA-based markers were developed for a better selection of these genes in wheat breeding lines.
Genetic/DNA marker is any alteration in a sequence of nucleic acids or other genetic traits that can be readily detected and used to identify individuals, populations, or species or to identify genes involved in inherited disease.
The DNA-based markers will help wheat breeders to precisely select wheat lines carrying these alternative dwarfing genes from a massive pool of wheat breeding lines. These genes are associated with better seedling vigor and longer coleoptiles.
A breeding line is a group of genetically identical homozygous individuals that, when intercrossed, produce the only offspring that are identical to their parents.
5. Status of entanglement: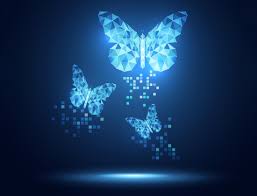 Recently, the scientists from S.N. Bose National Centre for Basic Sciences (SNBNCBS), Kolkata have developed a novel protocol to find out whether a pair of electrons are in an entangled state.
This novel protocol to measure the status of entanglement is known as Device Independent Self Testing (DIST) method.
Device Independent Self Testing (DIST) Method:
This method can be used to overcome safety concerns in quantum entanglement as it enables the verification of entanglement in an unknown quantum state of two photons without having direct access to the state, or complete trust in the measurement devices.
In several practical situations, one of the parties may be fully trusted, whereas, the other may not be trusted like in the case of server-client relationships in banking transactions.
Quantum Entanglement:
It is the physical phenomenon that occurs when a pair or group of particles is generated and they interact in such a way that the quantum state of each particle of the pair or group cannot be described independently of the state of the others.
In this quantum mechanical phenomenon, the quantum states of two or more objects have to be described with reference to each other, even though the individual objects may be spatially separated.
This leads to correlations between observable physical properties of the systems.
Albert Einstein dismissed this idea as a 'spooky action'.
Importance:
Entangled states are key resources to facilitate many quantum information processing tasks and quantum cryptographic protocols.
The entangled pairs of electrons can be safely used as resources for facilitating quantum information processing tasks.
6.Geotextiles: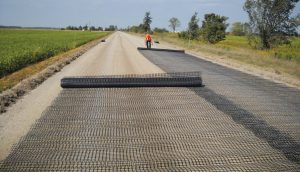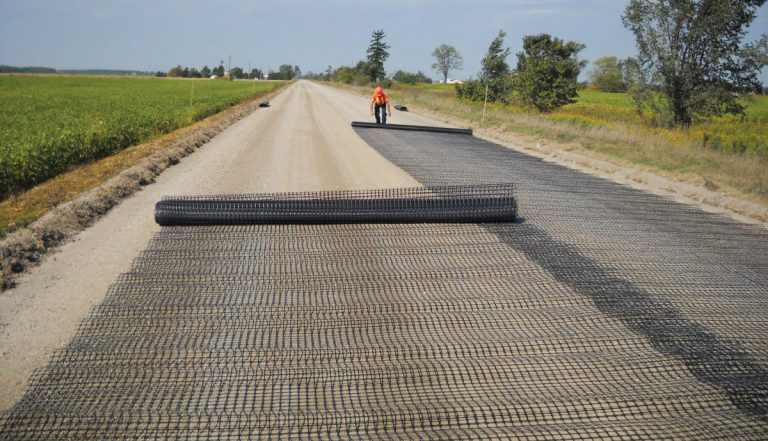 National Rural Infrastructure Development Agency (NRIDA) has announced that coir geotextiles will be used for the construction of rural roads under the Pradhan Mantri Gram Sadak Yojana (PMGSY-III).
Coir geotextile
Coir is a 100% natural fiber, obtained from a renewable source – the coconut husk.
Coir Geo Textile is naturally resistant to rot, molds and moisture, and free from any microbial attack hence it needs no chemical treatment. It has a permeable, natural, and strong fabric with high durability.
It has a permeable, natural, and strong fabric with high durability.
It protects the land surface and promotes quick vegetation.
It is totally biodegradable and helps in soil stabilization.
It can dissipate the energy of flowing water and absorb excess solar radiation.
Geotextiles:
They are permeable fabrics which, when used in association with soil, have the ability to separate, filter, reinforce, protect, or drain. These are typically made from polypropylene or polyester.
They support many civil engineering applications including roads, airfields, railroads, embankments, retaining structures, reservoirs, canals, dams, bank protection, coastal engineering, and construction site silt fences or tube.
They are also used for sand dune armoring to protect upland coastal property from storm surge, wave action, and flooding.
They are used as matting to stabilize flow in stream channels and swales.
They can improve soil strength at a lower cost than conventional soil nailing.
Pradhan Mantri Gram Sadak Yojana-lll (PMGSY-III):
Under the PMGSY-III Scheme, it is proposed to consolidate 1,25,000 Km road length in the States.
It involves the consolidation of Through Routes and Major Rural Links connecting habitations to Gramin Agricultural Markets (GrAMs), Higher Secondary Schools, and Hospitals.
The funds would be shared in the ratio of 60:40 between the Centre and State for all States except for 8 North-Eastern states and Himachal Pradesh & Uttarakhand for which it is 90:10.
A total of 5,99,090 Km road length has been constructed under the scheme since inception till April 2019 (inclusive of PMGSY-I, PMGSY-II and Road Connectivity Project for Left Wing Extremism Area (RCPLWEA) Scheme
7. MNREGA: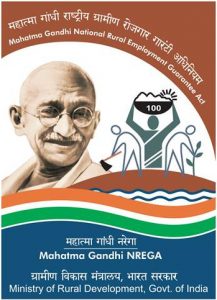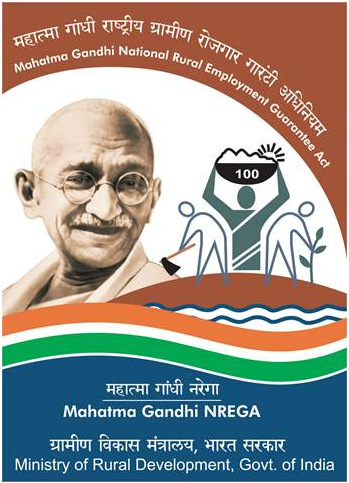 The Government of India disbursed Rs 170 crores to MNREGA workers. The amounts were disbursed to the beneficiaries through the Department of Rural Development and Panchayati Raj.
The Department has taken up more than 14,000 development projects under MNREGA (Mahatma Gandhi Rural Employment Guarantee Act) since April 20, 2020.
This includes 8,300 Pradhan Mantri Awas Yojana housing projects and 1,670 water conservation projects. Around 5.28 lakh person-days were created in Jammu and Kashmir alone
With the migrants returning to their home town due to the COVID-19 crisis, the rural population increased in the country and so did rural unemployment.
In order to address this issue, the GoI under MNREGA increased the workmanship.
Also, the labor charges under the scheme were increased from Rs 182 to Rs 202.
It is to be noted that in order to implement Swachh Bharat Mission 2.0, sanitary workers were included under MNREGA.
They were employed under MNREGA to implement solid waste management.
Other important current affairs:
1. International Day for Biological Diversity 2020 is being celebrated on 22 May with the theme "Our solutions are in nature."
The Convention on Biological Diversity (CBD) is the international legal instrument for "the conservation of biological diversity" that has been ratified by 196 nations.
Given the importance of awareness for the implementation of the Convention, the General Assembly proclaimed 22 May, the date of the adoption of its text, as the International Day for Biological Diversity by its resolution in 2000.
2. The Odisha government has promulgated an ordinance allowing investors and farmers to enter into an agreement for contract farming.
The contract farming has been allowed in view of the continuing uncertainties due to the Covid-19 pandemic.
The ordinance aims to facilitate both farmers and sponsors to develop mutually beneficial and efficient contract farming systems.
It is also expected to improve the production and marketing of agricultural produce and livestock while promoting farmers' interest.
The agreement will be entered into between the contract farming sponsor (the one who offers to participate in any component) or entire value chain including pre-production, and the contract farming producer (i.e. farmers who agree to produce the crop or rear the livestock).
3. India became the second-largest producer of Personal Protective Equipment in the world. China is the leading producer of PPE in the world.
The Ministry of Textiles has been taking several measures to maintain the quality of PPE alongside manufacturing.
Initially India faced several challenges in increasing quality PPE products.
This includes importing machines from China and also increasing prices.
Apart from these, there were delays in imports and the non-availability of domestic manufacturers.
The above reasons made India turn indigenous in PPE production. This increased the production of PPE.