International Panel Of Experts On Sustainable Food Systems (IPES-Food) Report: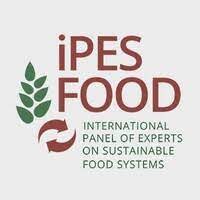 The recent IPES report highlights the global hunger crisis amid high debt.
Key Findings:-
At least 21 countries including Afghanistan, Cameroon, Ethiopia, Haiti, Lebanon, Somalia, Sri Lanka, Sudan, and Zimbabwe were nearing catastrophic levels of both debt distress and rising hunger in 2022.
The world's poorest countries saw the costs of servicing their debt increase by 35 percent in 2022.
62 developing countries spent more on debt payments than on healthcare during the first year of the COVID-19 pandemic.
In 2022, poorer countries paid 47 percent of external debt payments to private lenders, 12 percent to China, 14 percent to other governments, and the remaining 27 percent to multilateral institutions like the International Monetary Fund.
Africa's food import dependency has tripled in recent decades, leaving countries exposed to food price spikes like in 2022.
Import dependencies, extractive financial flows, boom-bust commodity cycles, and climate-vulnerable food systems are combining to destabilize the finances of the world's poorest countries.