Today Current Affairs: 25th February 2021 for UPSC IAS exams, State PSC exams, SSC CGL, State SSC, RRB, Railways, Banking Exam & IBPS, etc
Comprehensive Economic Cooperation And Partnership Agreement (CECPA) Between India And Mauritius: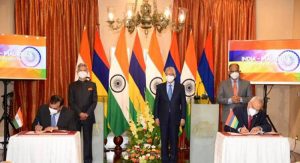 The Union Cabinet has approved the signing of the Comprehensive Economic Cooperation and Partnership Agreement (CECPA) between India and Mauritius.
The India-Mauritius CECPA is the first trade agreement signed by India with a country in Africa.
About CECPA :
It is a kind of free trade pact that aims to provide an institutional mechanism to encourage and improve trade between the two countries.
Under this agreement, countries reduce or eliminate the duties on the products. The countries also give relaxation in the norms to promote the services trade.
India-Mauritius CECPA:
It is a limited agreement that will cover only select sectors. It will cover Trade in Goods, Rules of Origin, Trade in Services, Technical Barriers to Trade (TBT), Sanitary and Phytosanitary (SPS) measures, Dispute Settlement, etc.
The benefit to India: More than 300 domestic goods from agriculture, textiles, electronics, and other sectors will get market access at concessional customs duties in Mauritius.
Indian service providers will have access to around 115 sub-sectors from the 11 broad service sectors, such as professional services, computer-related services, research & development, other business services, etc.
PM Atmanirbhar Swasth Bharat Scheme: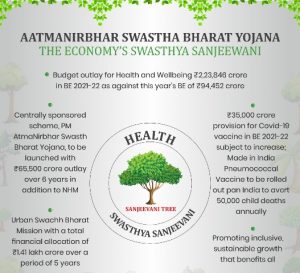 The Prime Minister talked about the need to address health issues in a holistic manner and to adopt a four-pronged strategy for a healthy India that includes implementing the PM Atmanirbhar Swasth Bharat scheme.
Four-Pronged Strategy for a Healthy India:
Prevention of illness and promotion of wellness including measures such as Swachh Bharat Abhiyan, yoga and timely care and treatment of pregnant women and children,
Providing cheap and effective treatment to the poorest of the poor,
Increasing the quality of health infrastructure and healthcare professionals and
Working on a mission mode to overcome obstacles like Mission Indradhanush has been extended to the tribal and far-flung areas of the country.
PM Atmanirbhar Swasth Bharat Scheme:
Announced in the Union Budget 2021-22.
Aims to develop capacities of primary, secondary, and tertiary care health systems even in the last miles of the nation.
Developing a modern ecosystem for research, testing and treatment in the country itself.
Centrally Sponsored Scheme with an outlay of about Rs. 64,180 crores.
Duration: 6 years.
Objectives:
Supporting the development of 17,788 rural and 11,024 urban health and wellness centers and setting up of integrated public health labs in all districts and 3,382 block public health units in 11 states.
Help in establishing critical care hospital blocks in 602 districts and 12 central institutions. Strengthening of the National Centre for Disease Control (NCDC), its 5 regional branches, and 20 metropolitan health surveillance units.
Expansion of the Integrated Health Information Portal to all States/UTs to connect all public health labs.
Help in rolling out the Covid-19 vaccination program as well as strengthen the delivery system and build better capability and capacity to combat any future pandemics.
Chairman Of The National Commission For Scheduled Castes (NCSC):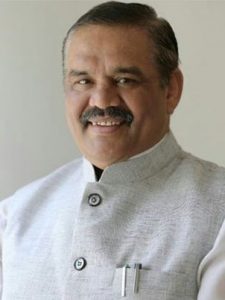 Vijay Sampla has been appointed as the chairman of the National Commission for Scheduled Castes (NCSC).
NCSC is a constitutional body that works to safeguard the interests of the scheduled castes (SC) in India.
Article 338 of the constitution of India deals with this commission
It provides for a National Commission for the Scheduled Castes and Scheduled Tribes with duties to investigate and monitor all matters relating to safeguards provided for them, to inquire into specific complaints and to participate and advise on the planning process of their socio-economic development, etc.
Centre For Science And Environment (CSE) Report On Pollution: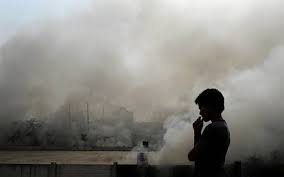 The Centre for Science and Environment (CSE) reported that the levels of PM 2.5, worsened in 43 out of 99 cities whose winter air was compared for two years, 2020 and 2019.
PM 2.5 refers to fine particulate matter smaller than 2.5 micrometers in diameter. It causes respiratory problems and also reduces visibility.
It is an endocrine disruptor that can affect insulin secretion and insulin sensitivity, thus contributing to diabetes.
CSE is a public interest research and advocacy organization based in New Delhi. It researches into, lobbies for, and communicates the urgency of development that is both sustainable and equitable.
Findings:
The cities with the worst pollution spikes in 2020 over 2019 include Gurugram, Lucknow, Jaipur, Visakhapatnam, Agra, Navi Mumbai, and Jodhpur. Kolkata is the only megacity in this group.
When ranked from the most to the least polluted cities, 23 of the most polluted cities are from north India.
Ghaziabad is the most polluted city in the northern belt.
Best Performers:
Only 19 registered "substantial improvement" in PM 2.5 levels, one of these was Chennai.
There are only four cities (Satna, Mysuru, Vijaypura, and Chikkamagaluru) that have met the national 24-hour standard (60 μg/m3) during the winter season.
Satna and Maihar in Madhya Pradesh, and Mysuru in Karnataka, are the cleanest cities in the country.
Blank-Cheque Company: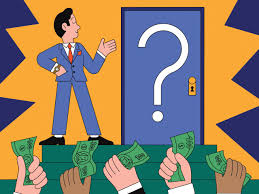 Renewable energy producer 'ReNew Power' announced an agreement to merge with RMG Acquisition Corp II, a blank-cheque company or a Special Purpose Acquisition Company (SPAC).
About Blank-cheque Company:
A SPAC, or a blank-cheque company, is an entity specifically set up with the objective of acquiring a firm in a particular sector.
The aim of this SPAC is to raise money in an Initial Public Offering (IPO), and at this point in time, it does not have any operations or revenues.
Once the money is raised from the public, it is kept in an escrow account, which can be accessed while making the acquisition.
If the acquisition is not made within two years of the IPO, the SPAC is delisted and the money is returned to the investors.
These are attractive to investors, despite them essentially being shell companies, as the blank-cheque companies are people sponsoring.
It is a fresh way of thinking of how to structure and exit versus an expensive IPO. The money is already raised by somebody who specializes in that area and is now picking those assets and building on them.
Disha Ravi Case:
In granting bail to 22-year-old climate change activist Disha Ravi on Tuesday, the trial court in Delhi rejected the Delhi Police charge that she was part of a "larger conspiracy" to incite violence in the national capital on January 26.
Section 120A of the Indian Penal Code (IPC) defines criminal conspiracy; Section 120B prescribes the punishment for it.
An "agreement" between two or more persons to commit a criminal offence constitutes the offence of criminal conspiracy.
Only an agreement is necessary and sufficient to establish the charge of conspiracy, even if the actual criminal offence itself has not been committed. Criminal conspiracy is a substantive offence in itself.
The law in its current form was added in 1913, nearly four decades after the IPC was first enacted. The provision was designed by the British to deal with the rising nationalist sentiment in India.
BRICS Chairship: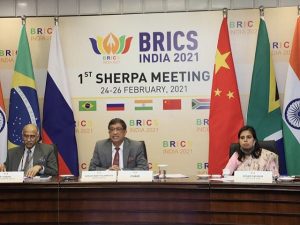 India's BRICS Chairmanship begins with a 3-day-long Sherpas' meeting
India has assumed the Chairmanship of BRICS for 2021 and will be hosting this year's summit.
The BRICS grouping comprises Brazil, Russia, India, China, and South Africa.
BRICS India 2021:
India has begun its BRICS Chairship with the inaugural three-day-long Sherpas' meeting.
This was informed by Ministry of External Affairs Spokesperson Anurag Srivastava on February 24, 2021.
Secretary chaired the meeting and introduced India's themes, priorities, and calendar for BRICS Summit 2021.
He further said that India looks forward to continuing productive discussions with our BRICS partners over the next two days.
BRICS
It is the acronym for Brazil, Russia, India, China, and South Africa. These members are known for their significant influence in the region.
The respective government of the BRICS state meets annual formal summits starting from 2009.
The 12th BRICS Summit was held by Russia on November 17, 2020, virtually amid the COVID-19 pandemic.
Centre Releases New Rules To Regulate Content On Social Media, OTT And Media Platforms: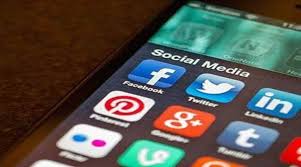 The Centre on Thursday announced new guidelines that are set to change the digital landscape in the country by bringing OTT, digital news and social media platform under regulation.
In its announcement the government has said that objectionable social media content will need to be removed within 36 hours of receiving the order and OTT companies will need to self-regulate their content with appropriate certification
OTT and Media platforms guidelines:
The government has devised a 3-tier system alongside a grievance redressal system and a self-regulatory body headed by a retired judge of the Supreme or High court.
The body will be registered with the Ministry of Information and Broadcasting and will oversee adherence to the guidelines as per the Code of Ethics.
Further, the Ministry will also publish a charter containing the Code of Practices for self-regulation to be successful.
Guidelines for Social Media:
Social media has been described as containing "intermediaries" that have been identified in the guidelines on two levels, firstly, 'intermediary' and 'significant social media intermediary' with a large number of users.
The Centre is yet to clarify the minimum number of users required to be constituted as a significant social media intermediary and the rules for the same will be implemented three months after the guidelines are ratified.
All sexual content that violates the dignity of a woman will need to be removed within 24 hours.
Further, social media platforms will need to inform probe agencies, and court authorities for details regarding the origin of "mischievous" content.
The platforms will also be required to send out monthly compliance reports.
The government said that it was going to empower crores of social media users with a robust mechanism to address their grievances.
Second Edition Of Maritime India Summit: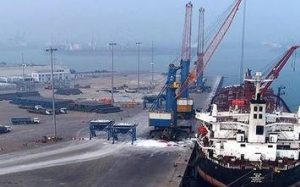 PM Modi to inaugurate the second edition of Maritime India Summit on 2 March
The Maritime India Summit-2021 will provide a unique platform that will have the virtual and physical presence of prominent shipping and transport dignitaries/ministers from all over the world.
The maritime states of India will also be participating in the summit through the dedicated sessions. The summit will include an exclusive CEOs forum and various breakout/thematic sessions.
The objective of the Summit is to propel India to the forefront of the Global Maritime Sector
PM Modi will inaugurate the summit at 11 am on 2 March
He will virtually inaugurate the second edition of the Maritime India Summit (MIS) on March 2, 2021, informed by an official statement by the Ministry of Ports, Shipping, and Waterways.
The signing of the Memorandum of Understanding (MoUs) with various entities has already started. Mumbai Port Trust has signed MoUs worth ₹7,400 crores so far.
It is expected that ₹20,000 crores worth MoUs will be signed as part of this Summit," said Rajiv Jalota, Chairman, Mumbai Port Trust.
State Of School Feeding Worldwide Report: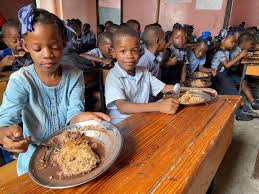 This publication by the United Nations World Food Programme (WFP) provides an analysis of the State of School Feeding Worldwide in 2020. A report on the State of School Feeding Worldwide was first published by WFP in 2013.
According to WFP's report, State of School Feeding Worldwide, 370 million children in 199 countries and territories were suddenly deprived of school meals, when schools closed due to the pandemic.
Before the coronavirus pandemic, national school feeding programmes delivered school meals to one in two schoolchildren globally – or 388 million children – more than at any time before, making them the most extensive social safety net in the world, according to the WFP report.
Studies have shown that school meals have a major impact on the lives of children, particularly those from poor families, the agency said, explaining that they stave off hunger, support long-term health and help a child learn and thrive.
For girls, these meals are even more important, as they help keep them in school longer, reduce child marriages, and decrease teen pregnancies.
When school meal programmes use locally produced food, they also boost a community's economy, creating stable demand and market, supporting local agriculture and strengthening local food systems.
The report highlighted that in the post-COVID-19 world, school feeding programmes will be even more of a priority investment, as they help countries to build a healthy and educated population while supporting national growth and promoting economic development.