Earthquake In Tajikistan: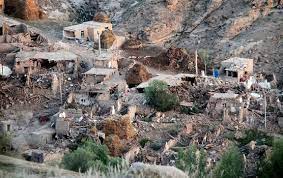 An earthquake of 7.2 Ritcher recently hit Tajikistan.
The epicentre of the earthquake was just 82 km away from China border.
The quake was felt in the western part of the Xinjiang region. The earthquake was first reported by the Chinese.
A severe earthquake of 7.8 Richter struck Turkey and Syria.
There were 2100 aftershocks.
On 20 February 2023, more than 6,000 aftershocks were recorded.
It was one of the deadliest earthquakes in the history of Turkey.
Turkey is located in a seismically fragile zone.
It is at the tri-junction of three plates namely the Arabian plate, the African plate, and the Eurasian plate.
.The recent earthquakes are because of the movement of the African plate, Arabian plate, and Indian plate.
After the collision, they release a few aftershocks to settle down.