Today Current Affairs: 26th April 2021 for UPSC IAS exams, State PSC exams, SSC CGL, State SSC, RRB, Railways, Banking Exam & IBPS, etc
Exercise VARUNA 2021: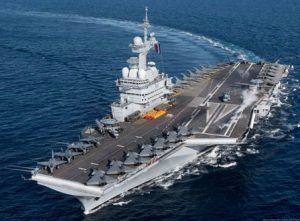 The 19th edition of the Indian and French Navy bilateral exercise 'VARUNA-2021' is being conducted in the Arabian Sea.
Earlier this year, the Indian Navy took part for the first time in the France-led naval exercise "La Pérouse" with the navies of the US, Australia, and Japan.
About the Exercise:
The Indian and French Navies have been conducting bilateral maritime exercises since 1993. Since 2001, these exercises have been called 'VARUNA'.
These interactions further underscore the shared values as partner navies, in ensuring freedom of seas and commitment to an open, inclusive Indo-Pacific and a rules-based international order.
2021 Exercise:
This is the first time that the United Arab Emirates (UAE) is participating in the Varuna maritime exercise.
The 'Varuna' joint exercise is part of the French carrier strike group's 'CLEMENCEAU 21' deployment, which the French Navy is conducting in the eastern Mediterranean, the Gulf, and the Indian Ocean (Arabian Sea).
Its goal is to contribute to the stabilization of these strategic zones and strengthening cooperation with the navies of partner countries, in particular India for the Indian Ocean component.
As part of this deployment, the Carrier Strike Group is also taking part in anti-ISIS (the Islamic State of Iraq and Syria) operations.
The exercise will see high tempo-naval operations at sea, including advanced air defense and anti-submarine exercises, tactical maneuvers, underway replenishment, and other maritime security operations.
FOSS4GOV Innovation Challenge: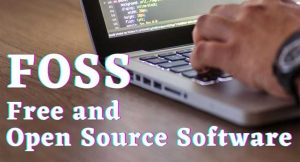 The Ministry of Electronics & IT (MeitY) has announced the #FOSS4GOV Innovation Challenge to accelerate the adoption of Free and Open Source Software (FOSS) in the Government.
Free and Open Source Software (FOSS):
It doesn't mean the software is free of cost.
The term "free" indicates that the software does not have constraints on copyrights.
It means that the source code of the software is open for all and anyone is free to use, study and modify the code.
It allows other people also to contribute to the development and improvement of the software like a community.
The Free and Open Source Software may also be referred to as Free/Libre Open Source Software (FLOSS) or Free/Open Source Software (F/OSS).
Examples of FOSS include MySQL, Firefox, Linux, etc.
Another category of software is 'Closed Source Software'.
The software uses proprietary and closely guarded code.
Only the original authors have the authority to access, copy, and alter that software.
In this case, one does not purchase the software, but only pays to use it.
About the Challenge:
It will harness the innovation potential of the FOSS community and start-ups to solve critical issues in Government Technologies (GovTech).
It calls upon FOSS innovators to submit implementable open-source product innovations in CRM and ERP with possible applications for Govtech in Health, Education, and Agriculture, etc.
CRM stands for "Customer Relationship Management".
ERP stands for "Enterprise Resource Planning" and refers to software and systems used to plan and manage all the core supply chain, manufacturing, services, financial and other processes of an organization.
It is a key component of GovTech 3.0, which is about building secure and inclusive Open Digital Ecosystems (ODEs).
The participants are eligible for incubation support, prize money, mentorship by domain experts, institutional support from eminent organizations for incubation of ideas, and listing of solutions on Government e-Marketplace (GeM).
Section 144 Of The Code Of Criminal Procedure (CrPC) Of 1973: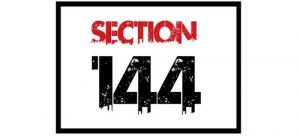 Section 144 of the Code of Criminal Procedure (CrPC) of 1973 has been imposed in Gurugram, owing to the rising number of Covid-19 cases.
Section 144 has often been used to clamp down on telecommunication services and order Internet shutdowns.
About Section 144 CrPC:
This law empowers the magistrate of any state or union territory in India to pass an order prohibiting the gathering of four or more people in a specified area.
It is imposed in urgent cases of nuisance or apprehended danger of some event that has the potential to cause trouble or damage to human life or property.
This order can be passed against a particular individual or general public.
Features of Section 144:
It places restrictions on handling or transporting any kind of weapon in the given jurisdiction. The maximum punishment for such an act is three years.
According to the order under this section, there shall be no movement of the public and all educational institutions shall also remain closed.
Further, there will be a complete bar on holding any kind of public meetings or rallies during the period of operation of this order.
It is deemed a punishable offense to obstruct law enforcement agencies from disbanding an unlawful assembly.
It also empowers the authorities to block internet access in the region.
The ultimate purpose of Section 144 is to maintain peace and order in the areas where trouble could erupt to disrupt regular life.
No order under this section can remain in force for a period of more than 2 months.
Under the state government's discretion, it can choose to extend the validity for two more months with the maximum validity extendable to six months.
Once the situation becomes normal, Section 144 levied can be withdrawn.
Section 144 prohibits the gathering of four or more people in the concerned area, while during curfew people are instructed to stay indoors for a particular period of time. The government puts a complete restriction on traffic as well.
30 Percent Increase In Agricultural Export: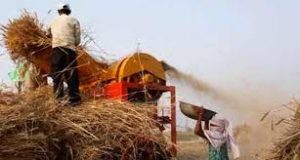 India has recorded a 30 percent increase in agricultural export in 2020-21 in comparison to the 2019-20 financial year despite the Covid situation.
Around 1.3 lakh crore rupees of export business was recorded last year in comparison to 1.1 lakh crore rupees in a previous financial year.
The pandemic gave the opportunity for India to provide reliable food and nutritional support to the world.
APEDA Chairman said that there was also 40 percent increase in the export of organic products this year in comparison to last financial year. He said that there was a huge demand for herbal and medicinal products in Europe, the US, and the Middle East and APEDA is all set to explore all the options.
Deep Time experiment Came To An End: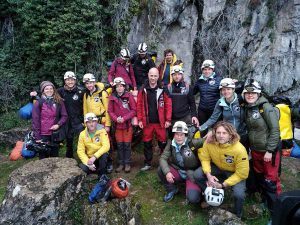 A group of French volunteers has emerged from a cave after a 40-day study exploring the limits of human adaptability to isolation. The so-called Deep Time experiment came to an end, allowing the eight men and seven women, aged 27 to 50, who took part to leave the cave.
The 15 participants lived in the Lombrives cave in southwest France with no phones, clocks, or sunlight.
They slept in tents, made their own electricity, and had no contact with the outside world.
The project aimed to test how people respond to losing their sense of time and space.
During their isolation, the group had to organize tasks without being able to use a measure of time to create deadlines.
Instead, they had to rely on their body clocks and sleep cycles to structure their days.
In the cave, they had few modern comforts at their disposal. For example, volunteers had to generate their own electricity with a pedal bike and draw water from a well 45 m (146 ft) below the earth.
The scientists behind the project say it will help them understand how people can adapt to extreme living conditions.
The brain activity and cognitive function of volunteers were analyzed before they entered the cave, to gather data for comparative studies after they left.
The purpose of the study has particular relevance during the coronavirus pandemic, a time when lockdown measures have confined millions of people to isolation.
Cybercrime Volunteer Programme: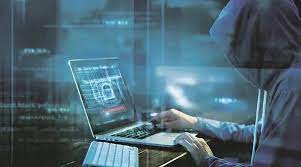 The Union Home Ministry has said it does not maintain a centralized list of volunteers enrolled under the cybercrime volunteer program since the police is a "State subject" under the Seventh Schedule of the Constitution.
The Ministry, through its cybercrime grievance portal, cybercrime.gov.in, aims to raise a group of "cybercrime volunteers" to flag "unlawful content" on the Internet.
A digital rights group, the Internet Freedom Foundation (IFF), has said the programme enables a culture of surveillance and could create potential social distrust by encouraging civilians to report the online activities of other citizens.
In response to an RTI application on the total number of volunteers who have applied under the Cybercrime Volunteers Programme of the National Cybercrime Reporting Portal, the Ministry said the information could be sought directly from the respective States and Union Territories.
The programme was expected to include 500 volunteers, 200 "cyber awareness promoters" and 50 "cyber experts".
The National Cybercrime Ecosystem Management Unit, of which the Cybercrime Volunteers Programme is a constituent, is part of the Indian Cybercrime Coordination Centre (I4C) scheme launched by Union Home Minister Amit Shah in January 2020.
The project was approved in October 2018 at an estimated cost of ₹415.86 crores.
The I4C scheme that includes other components also has been allocated ₹69.80 crores in the 2021-22 Budget.
Liquid oxygen: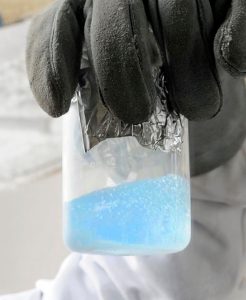 Invoking the Disaster Management Act, the Centre ordered States that all liquid oxygen, including the existing stock with private plants, should be made available to the government and will be used for medical purposes only.
Liquid oxygen abbreviated LOx, LOX, or Lox in the aerospace, submarine, and gas industries—is the liquid form of molecular oxygen.
Liquid oxygen has a pale blue color and is strongly paramagnetic: it can be suspended between the poles of a powerful horseshoe magnet.
Because of its cryogenic nature, liquid oxygen can cause the materials it touches to become extremely brittle.
Liquid oxygen is also a very powerful oxidizing agent: organic materials will burn rapidly and energetically in liquid oxygen.
Uses:

It was used as the oxidizer in the first liquid-fueled rocket invented in 1926 by Robert H. Goddard, an application that has continued to the present.
In commerce, liquid oxygen is classified as an industrial gas and is widely used for industrial and medical purposes.
Liquid oxygen is obtained from the oxygen found naturally in the air by fractional distillation in a cryogenic air separation plant.
Liquid oxygen is the most common cryogenic liquid oxidizer propellant for spacecraft rocket applications, usually in combination with liquid hydrogen, kerosene, or methane.
Mahavir Jayanti: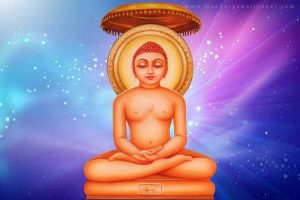 Prime Minister Modi greeted people on the occasion of Mahavir Jayanti.
Also known as Mahaveer Janma Kalyanak.
Mahavir Jayanti is the birth anniversary of 24th and last Jain Tirthankar Lord Mahavir.
As per the Gregorian calendar, the holiday occurs either in March or April.
It is one of the most important religious festivals for Jains. The followers of Lord Mahavir celebrate this festival by chanting prayers, offering Prasad and participating in chariot processions.
Lord Mahavir:
Name: Mahavira is also known as Vardhamana.
He was the 24th tirthankara who revived Jainism.
He was born in 6th century BC into a royal Kshatriya family in present-day Bihar, India.
Kevala Jnana: He left home at the age of 30 and became an ascetic. He practiced intense meditation for 12 years, after which he attained Kevala Jnana (omniscience).
Five vows: After attaining Kevala Jnana, Mahavira taught that observance of the five vows of ahimsa (non-violence), satya (truth), asteya (non-stealing), brahmacharya (chastity), and aparigraha (non-attachment) is necessary for spiritual liberation.
Death: He attained nirvana at the age of 72, and his body was cremated.
Agamas: Mahavira's teachings were compiled by Indrabhuti Gautama (his chief disciple) as the Jain Agamas.