Guru Ravidas Jayanti: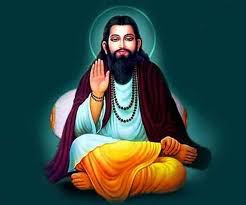 Guru Ravidas Jayanti is celebrated on Magh Purnima (27th February 2021), the full moon day in the month of Magh according to the Hindu lunar calendar.
About Guru Ravidas:
He was a 14th-century saint and reformer of the Bhakti movement in North India.
It is believed that he was born in Varanasi in a cobbler's family.
He gained prominence due to his belief in one God and his unbiased religious poems.
He dedicated his whole life to the abolition of the caste system and openly despised the notion of a Brahminical society.
His devotional songs made an instant impact on the Bhakti Movement and his poems were included in 'Guru Granth Sahib', the religious text of the Sikhs.