Daily Current Affairs for Government Exams:
Today Current Affairs: 26th September 2020 for UPSC IAS exams, State PSC exams, SSC CGL, State SSC, RRB, Railways, Banking Exam & IBPS, etc
Contents:
National Medical Commission:
Retrospective Taxation:
Leuser Ecosystem:
JIMEX 20 Maritime Exercise:
Domestic Systemically Important Insurers (D-SIIs):
Other important current affairs
1.National Medical Commission: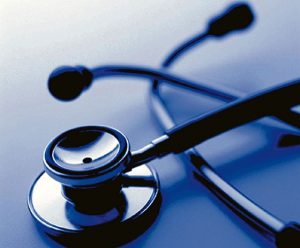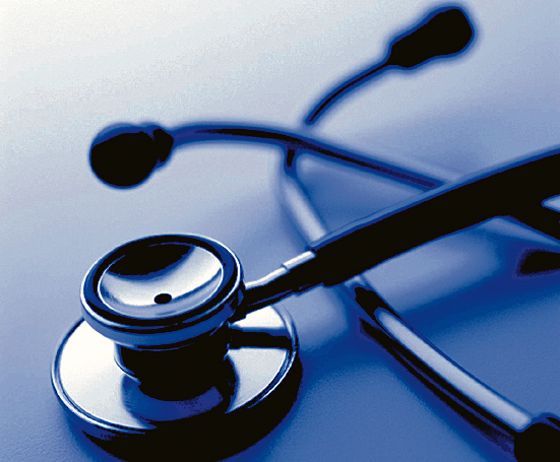 The Union government has set up the National Medical Commission (NMC) along with four other autonomous boards while abolishing the MCI.
National Medical Commission:
The Centre has notified the 33-member NMC, which will be chaired for three years by Suresh Chandra Sharma.
Apart from the Chairman, the NMC will consist of 10 ex-officio members and 22 part-time members appointed by the Central government.
The four autonomous boards include:

Undergraduate Medical Education Board.
Postgraduate Medical Education Board.
Medical Assessment and Rating Board.
Ethics and Medical Registration Board.

These boards have been constituted to help the NMC in day-to-day functioning.
Functions of NMC:
laying down policies for regulating medical institutions and medical professionals.
assessing the requirements of human resources and infrastructure in healthcare.
ensuring compliance by the State Medical Councils with the regulations made under the Bill.
framing guidelines for the determination of fee for up to 50% of the seats in the private medical institutions.
2.Retrospective Taxation: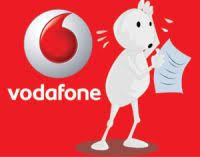 The Permanent Court of Arbitration (PCA) at The Hague (Netherlands) ruled that India's retrospective imposition of tax liability, as well as interest and penalties on Vodafone Group for a 2007 deal, was a violation of the Bilateral Investment Treaty with the Netherlands and the arbitration rules of United Nations Commission on International Trade Law (UNCITRAL).
About the Case:
In May 2007, the British telecommunication company Vodafone Group had bought a 67% stake in a company called Hutchison Whampoa.
For this, the Indian government for the first time raised a demand for capital gains and withholding tax from Vodafone, under the Income Tax Act of 1961. The government argued that Vodafone should have deducted the tax at source before making a payment to Hutchison.
Capital gains tax : It is the tax paid on income that derives from the sale or exchange of an asset, such as a stock or property that's categorized as a capital asset.
In 2012, the Supreme Court ruled in favour of the Vodafone Group.
Later, the Finance Act was amended (2012) giving the Income Tax Department the power to retrospectively tax such deals.
Vodafone then initiated arbitration in 2014 invoking the Bilateral Investment Treaty signed between India and the Netherlands in 1995.
The International Arbitration Tribunal at Permanent Court of Arbitration ruled that the government's demand is in breach of fair and equitable treatment.
The government must cease seeking the dues from Vodafone.
This was a unanimous decision meaning that India's appointed arbitrator also ruled in favour of Vodafone.
Future Course for India: India has said it would study the order and all its aspects and make a decision on the further course of action including legal remedies before appropriate fora.
According to the Indian Government, as Vodafone had not paid the initial tax demand and interest and penalty on it, the question of India paying back the amount does not arise.
India has the option to move to Singapore International Arbitration Centre as well.
Retrospective Taxation:
It allows a country to pass a rule on taxing certain products, items or services and deals and charge companies from time behind the date on which the law is passed.
Countries use this route to correct any anomalies in their taxation policies that have, in the past, allowed companies to take advantage of such loopholes.
Retrospective Taxation hurts companies that had knowingly or unknowingly interpreted the tax rules differently.
Apart from India, many countries including the USA, the UK, the Netherlands, Canada, Belgium, Australia and Italy have retrospectively taxed companies.
Bilateral Investment Treaty:
The BIT was signed for promotion and protection of investment by companies of each country in the other's jurisdiction.
The two countries would, under the BIT, ensure that companies present in each other's jurisdictions would be "at all times be accorded fair and equitable treatment and shall enjoy full protection and security in the territory of the other"
3. Leuser Ecosystem: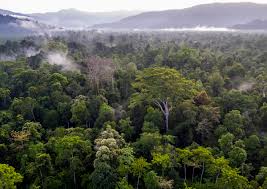 An investigation by the global watchdog Rainforest Action Network (RAN) has shown that various food, cosmetics, and finance companies have links with companies implicated in the destruction of the Leuser Ecosystem, a forest area on the island of Sumatra, Indonesia.
Leuser Ecosystem is among the most ancient and life-rich ecosystems ever documented by science and is a world-class hotspot of biodiversity and is widely acknowledged to be among the most important areas of intact rainforest left in all of Southeast Asia.
The ecosystem has been designated a UNESCO World Heritage Site.
The ecosystem stretches across the province of Aceh and North Sumatra, Indonesia.
It spans 2.6 million hectares, almost three times the size of Yellowstone National Park, USA.
Its diverse landscape includes lowland and montane rainforests and over 185,000 hectares of carbon-rich peatlands.
Montane rainforests, also called cloud forests, are vegetation of tropical mountainous regions in which the rainfall is often heavy and persistent condensation occurs because of cooling of moisture-laden air currents deflected upward by the mountains.
4.JIMEX 20 Maritime Exercise: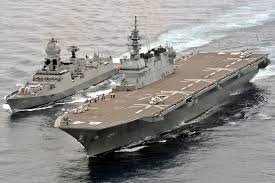 The 4th edition of India – Japan Maritime bilateral exercise JIMEX will be held in the North Arabian Sea from 26th – 28th September 2020.
JIMEX series of exercises commenced in January 2012 with a special focus on maritime security cooperation.
It is conducted biennially between the Indian Navy and the Japanese Maritime Self-Defense Force (JMSDF).
The last edition of JIMEX was conducted in October 2018 off Visakhapatnam, India.
JIMEX 20:
Multi-faceted tactical exercises involving weapon firings, cross deck helicopter operations and complex surface, anti-submarine, and air warfare drills will consolidate coordination developed by the two navies.
Indigenously built stealth destroyer Chennai, Teg Class stealth frigate Tarkash, and Fleet Tanker Deepak will represent the Indian Navy.
P8I Long Range Maritime Patrol Aircraft will also participate in the exercise.
The exercise is taking place in the backdrop of growing concerns over China's military muscle-flexing in the Indian Ocean Region as well as in the Indo-Pacific.
It will be the first military exercise after the two countries signed a landmark agreement (Acquisition and Cross-Servicing Agreement – ACSA), that will allow their militaries to access each other's bases for logistics support.
India has significantly expanded its deployment in the Indian Ocean Region with a plethora of warships and submarines following the border row with China.
The maritime space around the Malacca Strait is critical for China's supply chain through sea routes.
Recently, Indian and Australian navies conducted a passage exercise in the eastern Indian Ocean Region (IOR). A passage exercise is normally undertaken whenever an opportunity arises, in contrast to pre-planned maritime drills.
In July 2020, the Indian Navy carried out a military exercise with a USA Navy carrier strike group led by the nuclear-powered aircraft carrier USS Nimitz off the coast of Andaman and Nicobar Islands.
5. Domestic Systemically Important Insurers (D-SIIs):
The Insurance Regulatory and Development Authority of India (IRDAI) has identified the Life Insurance Corporation of India (LIC), General Insurance Corporation of India (GIC), and The New India Assurance Co. as Domestic Systemically Important Insurers (D-SIIs) for 2020-21.
Given the nature of operations and their systemic importance, the regulator has asked the three public sector insurers to raise the level of corporate governance, identify all relevant risks, and promote a sound risk management culture.
As D-SIIs, they will also be subjected to enhanced regulatory supervision, IRDAI said in a statement.
D-SIIs refer to insurers of such size, market importance, and domestic and global interconnectedness whose distress or failure would cause significant dislocation in the domestic financial system.
Their continued functioning is critical for the uninterrupted availability of insurance services to the national economy.
D-SIIs are perceived as insurers that are too big or too important to fail.
Such perception and the expectation of government support may amplify risk-taking, reduce market discipline, create competitive distortions, and increase the possibility of distress in the future.
Size in terms of total revenue, including premium underwritten and the value of assets under management, are among the parameters on which the insurers are identified. IRDAI said it will list D-SIIs on an annual basis.
Other important current affairs:
1.Delhi police have arrested a strategic affairs analyst under the Official Secrets Act (OSA), 1923 for passing information such as the deployment of Indian troops on the border to Chinese intelligence officers.
Official Secrets Act deals with two aspects — spying or espionage and disclosure of secret information of the government.
However, the OSA does not define the secret information, the government follows the Manual of Departmental Security Instructions, 1994 for classifying a document as secret.
Generally, secret information includes any official code, password, sketch, plan, model, article, note, document, or information.
If guilty, a person may get up to 14 years' imprisonment, a fine, or both. Both the person communicating the information and the person receiving the information can be punished under the OSA.
2.G7 finance ministers have backed an extension of a G20 bilateral debt relief initiative for the world's poorest countries but said it must be revised to address shortcomings hindering implementation.
G20 nations, in April this year, agreed to freeze bilateral government loan repayments for low-income countries until the end of the year as part of a plan to tackle the health and economic crises triggered by the coronavirus pandemic and prevent an emerging markets debt crunch.
The group also called on private creditors "to participate in the initiative on comparable terms" and asked multilateral development banks, such as the IMF and World Bank, "to further explore the options for the suspension of debt service payments over the suspension period".
4.Faceless I-T' comes into operation:
The government has issued a notification operationalising 'Faceless Income Tax Appeals' system. It was announced last month.
It seeks to honour honest taxpayers of the country and promote transparency in tax collection.
Under faceless appeals, all Income Tax appeals will be finalised in a faceless manner under the faceless ecosystem.
The system is not applicable in case of appeals relating to serious frauds, major tax evasion, sensitive and search matters, international tax and Black Money Act.
5.Pinaka rocket system:
In an important milestone in the induction of the Pinaka rocket system in the Armed forces, the Defence Research and Development Organisation (DRDO) recently handed over the Authority Holding Sealed Particulars (AHSP) of the system to the Directorate General of Quality Assurance (DGQA) of the Ministry of Defence.
Pinaka is a free flight artillery rocket system having a range of 37.5 km.
Pinaka rockets are launched from a multi-barrel rocket launcher which has a capability to launch 12 rockets in 44 seconds.
The weapon system is designed and developed by Pune-based DRDO lab, Armament Research and Development Establishment (ARDE).
6.The Ministry of Rural Development (MoRD) has celebrated the foundation day of Deen Dayal Upadhyaya Grameen Kaushalya Yojana (DDU-GKY) as "Kaushal Se Kal Badlenge" on the occasion of Antyodaya Diwas (25th September).
Inaugurations and New Releases:

Agripreneurship (entrepreneurship in agriculture) Programme.

Agripreneurship is defined as generally, sustainable, community-orientated, directly marketed agriculture.
Sustainable agriculture denotes a holistic, systems-oriented approach to farming that focuses on the interrelationships of social, economic, and environmental processes.

Guidelines regarding Captive Employment under DDU-GKY.

Captive employers are businesses which can employ 500 or more in their own organisation or one of their subsidiaries and have suitable in-house training facilities.

Guidelines for Promotion of Integrated Farming Cluster (IFC).

Integrated Farming is a combined approach aimed at efficient sustainable resource management for increased productivity in the cropping system.
It has multiple objectives of sustainability, food security, farmer's security and poverty reduction by involving livestock, vermicomposting, organic farming, etc.
Memorandum of Understanding (MoU) for capacity building of Farmer Producer Organisations (FPOs)/StartUps and providing incubation support in rural areas.
8.The Government of India has sanctioned 670 Electric buses in the states of Maharashtra, Goa, Gujarat and Chandigarh and 241 Charging Stations in Madhya Pradesh, Tamil Nadu, Kerala, Gujarat and Port Blair under Phase-II of FAME India Scheme.
FAME India is a part of the National Electric Mobility Mission Plan.
The main thrust of FAME is to encourage electric vehicles by providing subsidies.
The FAME India Scheme is aimed at incentivizing all vehicle segments.
Phase I: started in 2015 and was completed on 31st March, 2019
Phase II: started from April, 2019, will be completed by 31st March, 2022
The scheme covers Hybrid & Electric technologies like Mild Hybrid, Strong Hybrid, Plug in Hybrid & Battery Electric Vehicles.
Monitoring Authority: Department of Heavy Industries, the Ministry of Heavy Industries and Public Enterprises.
9.An outbreak of Scrub Typhus (also known as Bush Typhus), a bacterial disease, has caused 5 deaths and 600 infections in Nagaland's Noklak district bordering Myanmar.
The North-East Region is also suffering from an outbreak of diseases like malaria, Japanese encephalitis, and the Covid-19 pandemic.
The cattle have also been affected by African swine fever.
Caused By: Orientia tsutsugamushi (Bacteria)
Spread: Through bites of Larval Mites of family trombiculid, also called Chiggers.
Symptoms: Fever, headache, body aches, and sometimes a rash.
Occurrence: Rural areas of Southeast Asia, Indonesia, China, Japan, India, and northern Australia.
Treatment: Antibiotics. No vaccine is available.