Daily Current Affairs for Government Exams:
Today Current Affairs: 28th February 2020 for UPSC IAS exams, State PSC exams, SSC CGL, State SSC, RRB, Railways, Banking Exam & IBPS, etc
Contents:
Light Combat Helicopter (LCH):
Myanmar President U Win Myint's visit to India.
Central Consumer Protection Authority.
Yard 45006 VAJRA':
1000 Springs Initiatives
Assistance to Disabled persons for purchasing/fitting of aids/appliances (ADIP) scheme:
Hurun Global Rich List 2020:
Pradhan Mantri Kisan Sampada Yojana (PMKSY):
2020 CD3
Farmers producers organization
Other important current affairs.
1. Light Combat Helicopter (LCH):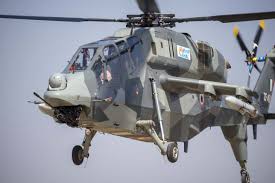 Raksha Mantri Rajnath Singh inaugurated the new Light Combat Helicopter (LCH) Production Hangar at Helicopter Division in Hindustan Aeronautics Limited (HAL) Complex at Bengaluru, Karnataka.
Light Combat Helicopter (LCH) is a 5.5-tonne class combat helicopter designed and developed by Hindustan Aeronautics Limited (HAL) a Defence Public Sector Undertaking (DPSU).
It is powered by two Shakti engines and inherits many technical features of the Advanced Light Helicopter.
LCH has the distinction of being the first attack helicopter to land in forwarding Bases at Siachen, 4,700 mts above sea level with 500kg load.
2. Myanmar President U Win Myint's visit to India.: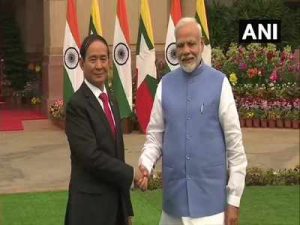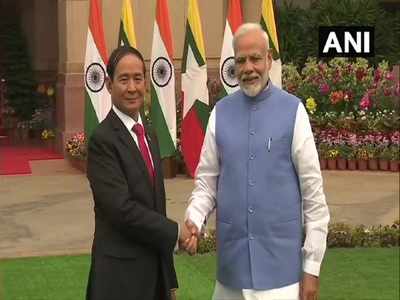 India and Myanmar signed 10 agreements with a focus on socio-economic development of Myanmar, during Myanmar President U Win Myint's visit to India.
Key Points
Connectivity:
The two countries will start a coordinated bus service between Manipur's Imphal and Myanmar's Mandalay from April 2020.
India will assist Myanmar in the construction of Integrated Check Point at Tamu, Myanmar, bordering Manipur.
The two countries signed the Land Border Crossing Agreement in 2018, which allowed bona fide travellers with valid documents to cross the border at two international points of entry/exit- Moreh-Tamu and Zokhawathar-Rih.
Rakhine State Development Programme:
India signed a development programme for Rakhine State in Myanmar in late 2017 which was designed to assist the Myanmar government in Rakhine State to build housing infrastructure for displaced Rohingyas.
India had committed $25 million grant assistance to Myanmar and phase-I involved completion of 250 prefabricated houses in Rakhine State.
Infrastructure Development:
India will also support the establishment of Myanmar's diplomatic academy, and extend the National Knowledge Network to Myanmar.
Both countries have decided to extend the Quick Impact Project schemes to Myanmar.
Under this, India will take up capacity development work in the form of small projects which yield quick beneficial results for the local people.
International Cooperation:
Both sides agreed to work together to promote principles of openness, inclusiveness, transparency, respect for international law and Association of Southeast Asian Nations (ASEAN) centrality in Indo-Pacific.
Cooperation under other sectors:
India will offer medical radiation equipment Bhabhatron II for the treatment of cancer patients and strengthen cooperation in the health sector.
Both countries agreed to have government-to-government cooperation in petroleum, including in refinery, stockpiling, blending and retail.
In governance, India will help Myanmar with the project of e-ID cards, which is modelled after the Aadhaar project.
The two sides showed commitment to continue negotiations on pending treaties like Mutual Legal Assistance Treaty (MLAT) and Extradition Treaty.
An MoU has also been signed on 'Cooperation for Prevention of Trafficking in Persons; Rescue, Recovery, Repatriation and Re-Integration of Victims of Trafficking' between the two countries.
Mutual Legal Assistance Treaties
These are agreements between governments allowing for the exchange of evidence and information in criminal and related matters between the signing countries.
Extradition Treaty
This is an agreement or arrangement made by India with a Foreign State, relating to the Extradition of fugitive criminals.
Extradition treaties are traditionally bilateral in character.
3.Central Consumer Protection Authority: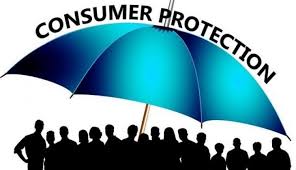 The government is all set to establish a Central Consumer Protection Authority.
The authority is being constituted under Section 10(1) of The Consumer Protection Act, 2019.
Aim: To protect the rights of the consumer by cracking down on unfair trade practices, and false and misleading advertisements that are detrimental to the interests of the public and consumers.
It will be headquartered in the National Capital Region of Delhi but the central government may set up regional offices in other parts of the country.
Powers and Functions:

Inquire or investigate matters relating to violations of consumer rights or unfair trade practices suo motu, or on a complaint received, or on a direction from the central government.
Recall goods or withdrawal of services that are "dangerous, hazardous or unsafe.
Pass an order to refund the prices of goods or services so recalled to purchasers of such goods or services; discontinuation of practices which are unfair and prejudicial to consumer's interest".
Impose a penalty up to Rs 10 lakh, with imprisonment up to two years, on the manufacturer or endorser of false and misleading advertisements. The penalty may go up to Rs 50 lakh, with imprisonment up to five years, for every subsequent offense committed by the same manufacturer or endorser.

Composition:

It will have a Chief Commissioner as head, and only two other commissioners as members — one of whom will deal with matters relating to goods while the other will look into cases relating to services.
The CCPA will have an Investigation Wing that will be headed by a Director-General.
District Collectors too, will have the power to investigate complaints of violations of consumer rights, unfair trade practices, and false or misleading advertisements.
4.'Yard 45006 VAJRA':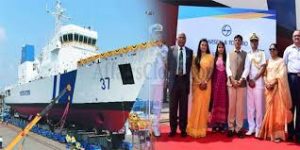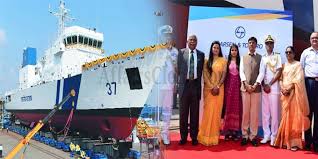 The sixth offshore patrol vessel 'Yard 45006 VAJRA' to enhance coastal security was formally launched in the presence of Union Shipping Minister.
The 'Yard 45006' is the sixth in the series of seven offshore patrol vessels project that is designed and indigenously built by Larsen and Toubro Shipbuilding in line with the Centre's 'Make in India' vision.
It is equipped with two diesel-driven engines and can reach a maximum speed of 26 knots.
The ship would be fitted with CRN-91 and 12.7 mm guns and an integral twin-engine helicopter enhancing its operational, surveillance, search and rescue capability.
The vessel would be utilized for day and night surveillance along with anti-terrorist, anti-smuggling operations in the exclusive economic zone.
The vessel is expected to be inducted into the Coast Guard after completion of extensive trials and testing for the equipment and machinery.
5. "Programme for Capacity Building of Scheduled Tribe Representatives in Local Self Governments" along with "1000 Springs Initiatives":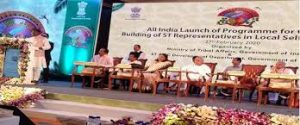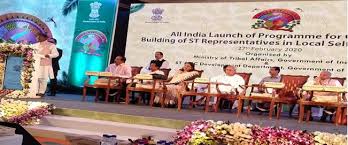 The Ministry of Tribal Affairs has launched the "Programme for Capacity Building of Scheduled Tribe Representatives in Local Self Governments" along with "1000 Springs Initiatives".An online portal on GIS-based Spring Atlas has also been launched.
Capacity Building Initiative
It is aimed at empowering tribal Panchayati Raj Institution (PRI) representatives by enhancing their decision-making capabilities at local government level.
Apart from tribal development, it also focuses on constitutional and legal provisions that protect and promote the rights and welfare of the tribal population.
1000 Springs Initiative
The initiative aims at improving access to safe and adequate water for the tribal communities living in difficult and inaccessible parts of rural areas in the country.
The initiative will help in harnessing the potential of perennial springs' water to address the natural scarcity of water in tribal areas.
Springs are natural sources of groundwater discharge and have been used extensively in the mountainous regions across the world, including India.
60% of the Indian Himalayan region residents depend on springs, though, 50% of the springs in the Indian Himalayan region have already dried up.
However, in the central and eastern Indian belt with more than 75% tribal population, springs remain largely unrecognized and under-utilized.
It includes the provision of infrastructure for piped water supply for drinking; provision of water for irrigation; community-led total sanitation initiatives; and provision for water for backyard nutrition gardens, generating sustainable livelihood opportunities for the tribal people.
6.Assistance to Disabled persons for purchasing/fitting of aids/appliances (ADIP) scheme: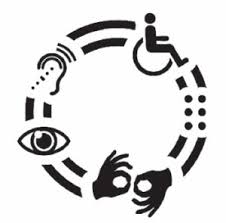 PM will distribute assistive aids and devices to senior citizens (under the Rashtriya Vayoshri Yojana-RVY) and the physically challenged (Under ADIP Scheme) at a mega distribution camp at Prayagraj.
The objective is to provide assistance through these aids and devices to the daily living and socio-economic development of the Divyangjan (physically challenged) and Senior Citizens.
the Assistance to Disabled persons for purchasing/fitting of aids/appliances (ADIP) scheme: Being implemented by the Ministry of Social Justice & Empowerment.
Objective: to assist the needy disabled persons in procuring durable, sophisticated and scientifically manufactured, modern, standard aids and appliances that can promote their physical, social and psychological rehabilitation, by reducing the effects of disabilities and enhance their economic potential.
The scheme is implemented through implementing agencies such as NGOs, National Institutes under the Ministry of Social Justice & Empowerment and ALIMCO (a PSU that manufactures artificial limbs).
7. Hurun Global Rich List 2020: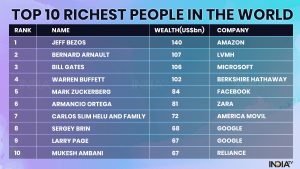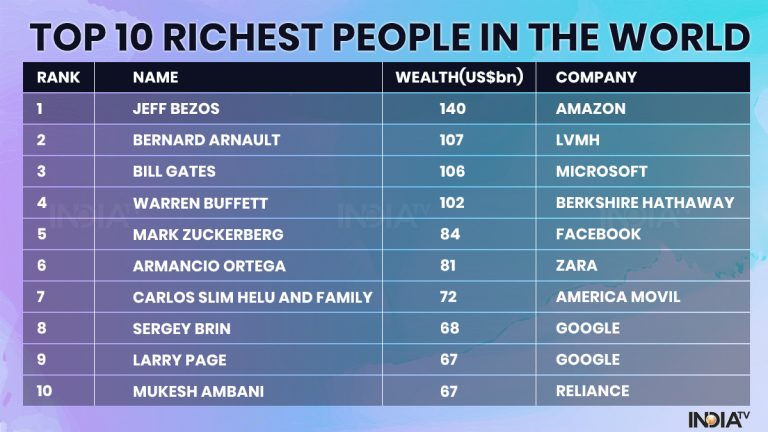 The ninth edition of the Hurun Global Rich List was recently released.
The Hurun Global Rich List 2020 has a list of 2,817 individuals across the globe having a net worth of USD 1 billion or more.
The world has added 480 billionaires in 2019, more than once a day, while China added more than three a week and India did more than three billionaires a month.
China and the US occupied the first and second spots with 799 and 626 billionaires, respectively.
India added 34 new billionaires to take the count to 138 on the list which has helped the country to feature at the third position globally.
China (799) is home to more billionaires than the US (626) and India combined.
Mumbai is the home to more than a third of the richest individuals in the country with 50 of them living in the megapolis, making it the ninth richest city globally, followed by New Delhi with 30, Bengaluru with 17 and Ahmedabad with 12.
With USD 67 billion in net worth, Mukesh Ambani (minting Rs 7 crore every hour) is also the ninth richest in the world which is topped by Jeff Bezos of Amazon with USD 140 billion.
Oyo founder Ritesh Agarwal, just 24 years old, is the youngest Indian in the rich list with a net worth of USD 1.1 billion.
The Hurun report is a luxury publishing and events group set up in London in 1998 with a strong presence in China.
8.Pradhan Mantri Kisan Sampada Yojana (PMKSY):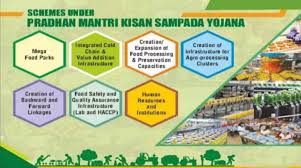 Various projects sanctioned under the Unit scheme of Pradhan Mantri Kisan Sampada Yojana (PMKSY).
The projects are spread across almost 17 States, leveraging an investment worth 406 Crore rupees.
These projects envisage the creation of direct and indirect employment for approximately fifteen thousand persons along with employment opportunities in rural areas to be the focus area.
PMKSY: It is a comprehensive package aiming to create modern infrastructure with efficient supply chain management from farm gate to retail outlet.
It is an umbrella scheme with its period coterminous with the cycle of 14th finance commission. It has various schemes within its gamut.
Under PMKSY the following schemes are to be implemented:
Mega Food Parks
 Integrated Cold Chain, Value Addition and Preservation Infrastructure
 Creation/Expansion of Food Processing/Preservation Capacities
 Infrastructure for Agro-Processing Clusters
Scheme for Creation of Backward and Forward Linkages
Food Safety & Quality Assurance Infrastructure
Human Resources and Institutions
9. 2020 CD3: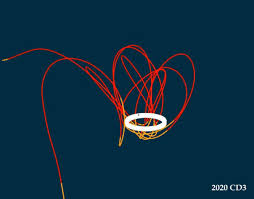 In Arizona (USA), the astronomers of the National Aeronautics and Space Administration (NASA)-funded Catalina Sky Survey (CSS) have observed a small object orbiting Earth.
It is actually an asteroid with a diameter of about 1.9-3.5 m.
It has been named 2020 CD3. It is also called "mini-moon" or the planet's "second moon".
It is orbiting at a distance farther from Earth.
Unlike earth's permanent Moon, the mini-moon is temporary.
When an asteroid's orbit crosses Earth's orbit, it can sometimes be captured into the latter orbit. Such an asteroid is called a Temporarily Captured Object (TCO).
The orbit of such objects is unstable.
They have to contend with the gravitational influence of the existing permanent natural satellite (Moon in earth's case) as well as that of the Sun.
Once caught in a planet's orbit, such objects usually remain for a few years before they break free and go into an independent orbit around the Sun.
According to the researchers, 2020 CD3 was captured into Earth's orbit over three years ago.
CSS previously discovered 2006 RH120, which orbited Earth for some time in 2006 and escaped its orbit in 2007.
10.Farmers Producer Organisations: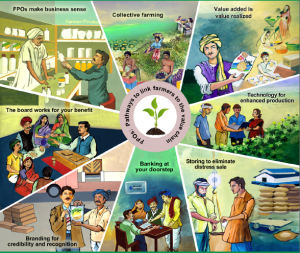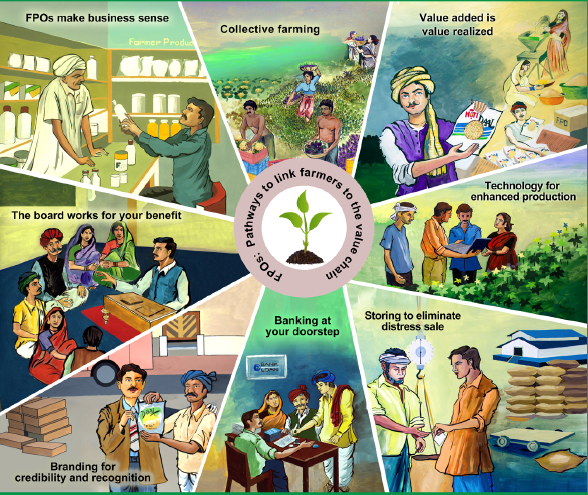 Prime Minister Narendra Modi will launch 10,000 Farmers Producer Organisations (FPOs) all over the country, on 29 February, in Chitrakoot, Uttar Pradesh.
FPO is a Producer Organisation (PO) where the members are farmers. Small Farmers' Agribusiness Consortium (SFAC) is providing support for the promotion of FPOs.
FPOs help in the collectivization of such small, marginal and landless farmers in order to give them the collective strength to deal with such issues.
Members of the FPO will manage their activities together in the organization to get better access to technology, input, finance and market for faster enhancement of their income.
Other important current affairs:
1. National Science Day (NSD) is being celebrated at Vigyan Bhawan on February 28 with 'Women In Science' as the focal theme of the program.
National Science Day (NSD) is celebrated every year on 28 February by the Government of India to commemorate the discovery of the 'Raman Effect'. designated 28 February as in 1986.
On this day, Sir C.V. Raman announced the discovery of the 'Raman Effect' for which he was awarded the Nobel Prize in 1930.
National Council for Science & Technology Communication (NCSTC), Department of Science and Technology (DST) acts as a nodal agency to coordinate the celebration of the National Science Day throughout the country
On the occasion, President Ram Nath Kovind presented several awards for science communication and popularization as well as for women scientists such as:
National Science and Technology and Communication Awards,
Augmenting Writing Skills For Articulating Research (AWSAR) awards,
SERB Women Excellence Awards and
National Award For Young Woman Showing Excellence Through Application Of Technology For Societal Benefits.
2. Researchers at the International Centre for Genetic Engineering and Biotechnology (ICGEB) are developing a method to improve the growth rate and sugar content of a marine cyanobacterium called Synechococcus sp. PCC 7002.
Biofuel production is dependent on the availability of low-cost and sustainable supply of sugars and a nitrogen source. The sugars typically come from plants.
However, some bacteria, such as cyanobacteria (also known as blue-green algae), too can perform photosynthesis and produce sugar by fixing the carbon dioxide in the atmosphere.
The yield of sugars from cyanobacteria could potentially be much higher than that of land-based crops, unlike plant-based sugars.
Cyanobacterial biomass provides a nitrogen source in the form of proteins.
The use of marine cyanobacteria has been preferred as freshwater is increasingly getting scarce.
3. Ministry of Micro, Small & Medium Enterprises (MSMEs), Finance Ministry and senior management of all banks held a meeting to review some of the key schemes of the Ministry of MSME which generate a large number of jobs with low capital investment.
The focus of the meeting was on the Prime Minister's Employment Generation Programme (PMEGP) and Credit Guarantee Fund Trust for Micro and Small Enterprises (CGTMSE).
It was also emphasized that there is a need for providing support to the MSMEs by suitably restructuring the stressed loans at an early stage with the help of the banks.
4.Henneguya salminicola
It is a non-oxygen breathing animal discovered recently.
It is a fewer-than-10-celled microscopic parasite that lives in the salmon muscle.
It relies on anaerobic respiration (through which cells extract energy without using oxygen).
It does not have a mitochondrial genome. Mitochondria is the "powerhouse" of the cell, which captures oxygen to make energy.
5. S N Shrivastava appointed Delhi Police Commissioner
Senior IPS Officer (1985 batch) of Arunachal-Goa-Mizoram Union Territory (AGMUT) cadre, S N Shrivastava will hold the additional charge as Delhi Police Commissioner succeeding Amulya Patnaik.
He was serving as a Special Director General in Central Reserve Police Force.
6. The Eastern Zonal Council meeting for the states of Odisha, Bihar, West Bengal, and Jharkhand is to be chaired by home minister Amit Shah. The meeting is to discuss cases of rape against women, sexual offenses, prevention of cattle smuggling in the India-Bangladesh Border, etc.
The Home Minister will discuss with the Chief Ministers of all the 4 participating states.
The minister will also review the status of the amendments of the Code of Criminal Procedure.
Under the amendment, the time limit of the completion of investigation of criminal cases was limited to two months. This was done through the Criminal Law Amendment Act, 2018.
7. The GoI think tank NITI Aayog joined hands with the National Association of Software and Services (NASSCOM) and launched the Artificial Intelligence module for school students. The NITI Aayog is to be represented by the Atal Innovation Mission of the think tank.
The Artificial Intelligence module is to be implemented in 5,000 Atal Tinkering labs and this is to empower 2.5 million students.
NITI Aayog believes that India shall add 1.3% of its GDP if machine learning and Artificial Intelligence are developed.
It is expected that the global Artificial Market is likely to grow to the range of 15 to 15.5 trillion USD by 2030. Of this India is to certainly contribute 1 trillion USD.