Today Current Affairs: 30th April 2021 for UPSC IAS exams, State PSC exams, SSC CGL, State SSC, RRB, Railways, Banking Exam & IBPS, etc
MACS 1407: Variety of Soybean: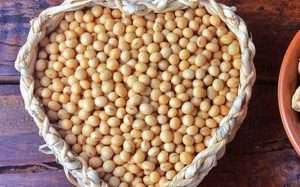 Indian Scientists have developed a high-yielding and pest-resistant variety of soybean.
This newly developed variety called MACS 1407 is suitable for cultivation in the states of Assam, West Bengal, Jharkhand, Chhattisgarh, and North-Eastern states and its seeds will be made available to farmers for sowing during the 2022 Kharif season.
In 2019, India produced around 90 million tons of soybean, widely cultivated as oilseeds as well as a cheap source of protein for animal feed and many packaged meals and is striving to be among the world's major producers of soybean.
High-yielding, disease-resistant varieties of the legume can help achieve this target.
Scientists from MACS- Agharkar Research Institute (ARI), Pune, an autonomous institute of the Department of Science & Technology, Government of India in collaboration with Indian Council of Agricultural Research (ICAR), New Delhi have developed this variety.
Global Immunization Strategy: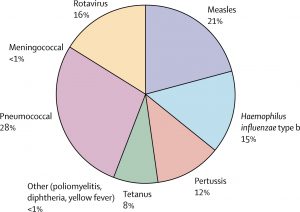 An UN-led global immunization strategy was unveiled to reach more than 50 million children who have missed lifesaving jabs against measles and other diseases because of COVID-19 disruption.
WHO, along with UNICEF and the vaccine alliance Gavi, said their new global strategy has the potential to save 50 million lives within less than a decade.
WHO chief Tedros Adhanom Ghebreyesus said, to avoid multiple outbreaks of life-threatening diseases like measles, yellow fever and diphtheria, it must be ensured that routine vaccination services are protected in every country in the world.
A WHO survey showed more than one-third of countries were still seeing disruptions to their routine immunization services.
The joint statement said, around 60 mass vaccination campaigns were currently postponed in 50 countries, putting 228 million people, mostly children, at risk of diseases such as measles and polio.
Tianhe Module: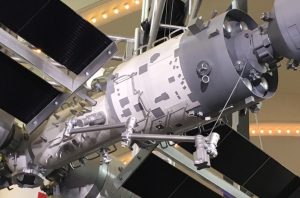 China launched the core module of its space station, kicking off a series of key launch missions that aim to complete the construction of the station by the end of next year.
The Long March-5B Y2 rocket, carrying the Tianhe module, blasted off from the Wenchang Spacecraft Launch Site on the coast of the southern island province of Hainan.
The Tianhe module will act as the management and control hub of the space station Tiangong, meaning Heavenly Palace, with a node that could dock with up to three spacecraft at a time for short stays, or two for long
Tianhe has a total length of 16.6 meters, a maximum diameter of 4.2 meters, and a take-off mass of 22.5 tonnes, and is the largest spacecraft developed by China.
The space station will be a T shape with the core module at the centre and a lab capsule on each side.
The station will operate in the low-Earth orbit at an altitude from 340 km to 450 km. It has a designed lifespan of 10 years, but experts believe it could last more than 15 years with appropriate maintenance and repairs.
The Chinese space station is expected to be a competitor to the aging International Space Station (ISS) which is a modular space station in low Earth orbit.
It is a multinational collaborative project involving five participating space agencies which included NASA, (US), Roscomos (Russia), JAXA (Japan), ESA (Europe), and CSA (Canada).
Karen rebels: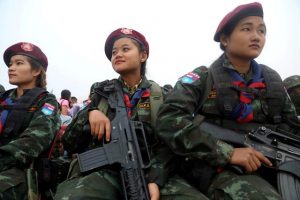 Myanmar's military has launched airstrikes on a village and outpost near the Thai border, after ethnic minority Karen insurgents attacked a Myanmar army post in some of the worst clashes since a Feb. 1 coup.
The Karen National Union (KNU), Myanmar's oldest rebel group, has also said its fighters had taken the army camp on the west bank of the Salween river
The KNU is the dominant political organization representing ethnic minority Karen communities in Karen, or Kayin, State, bordering Thailand.
Its aim is self-determination for the Karen people in a region of about 1.6 million people, roughly the size of Belgium, where they are the ethnic majority in the state.
Karen Conflict:
Marginalized in then Burma's post-independence political process, the KNU started a rebellion in 1949, which it waged for nearly 70 years. One of its key grievances was the majority Bamar community's dominance of Myanmar's state and military.
The conflict has been described as one of the world's "longest-running civil wars".
Karen nationalists have been fighting for an independent state known as Kawthoolei since 1949
Net Zero Producers' Forum: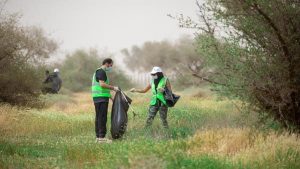 Qatar, the US, Saudi Arabia, Canada, and Norway have come together to form a cooperative forum that will develop pragmatic net zero-emission strategies.
These countries are collectively responsible for 40% of global oil and gas production.
The Net Zero Producers' Forum will consider strategies and technologies which include "methane abatement, advancing the circular carbon economy approach, development and deployment of clean energy and carbon capture and storage technologies, diversification from reliance on hydrocarbon revenues, and other measures in line with each country's national circumstances."
Net-zero:
Net-zero, which is also referred to as carbon-neutrality, does not mean that a country would bring down its emissions to zero. Rather, net-zero is a state in which a country's emissions are compensated by absorption and removal of greenhouse gases from the atmosphere.
Absorption of the emissions can be increased by creating more carbon sinks such as forests, while the removal of gases from the atmosphere requires futuristic technologies such as carbon capture and storage.
World's Oldest Water: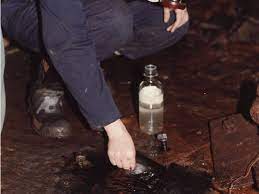 World's Oldest Water Found in Canada Sheds Light on the Beginning of Life.
A 2016 study by Canadian geologists is eliciting significant interest, for the clues, it offers in the search for alien life, especially on Mars.
The research is based on a discovery made by Dr. Barbara Sherwood Lollar of the University of Toronto, who in 2009 extracted from Canadian mine water that is 1.6 billion years old– the oldest to be found on our planet.
The discovery of the water 2.4 km below the Earth's surface has since been heralded as one of great importance, given its ramifications on what we know about the origin and evolution of our planet, the nature of water and life, as well as the possibility of finding life on Mars.
Sherwood Lollar had been carrying out research at the Kidd Creek mine, located on the 2.7 billion-year-old Canadian Shield, one of the world's largest continental shields – meaning the oldest and least tectonically active parts of the Earth's crust.
Researchers then conducted studies on the sample, finally settling at the 1.6 billion years figure.
Investigations into the highly saline water led to a pathbreaking discovery: scientists found that chemolithotrophic microbes– bacteria that can thrive in the most extreme surroundings– had been able to survive in the subterranean liquid.
The Canadian Shield, on which the Kidd mine is located, in the past used to form an ocean floor, as per the report.
Over millions of years of flux, however, its horizontal seabed became vertical, now preserved in the mine's rock walls from which the water sample was extracted.
United Nations' Global Forest Goals Report 2021: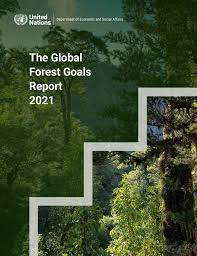 According to the United Nations' Global Forest Goals Report 2021, the Covid-19 pandemic has aggravated the challenges faced by countries in managing their forests.
The Report has been prepared by the Department of Economic and Social Affairs of the United Nations. It provides an initial overview of the progress of Goals and targets contained within the United Nations Strategic Plan for Forests 2030.
Findings of the Report:
An estimated 1.6 billion people, or 25% of the global population, rely on forests for their subsistence needs, livelihoods, employment, and income.
Of the extremely poor in rural areas, 40% live in forest and savannah areas, and approximately 20% of the global population, especially women, children, landless farmers, and other vulnerable segments of society look to forests to meet their food and income needs.
On the economic front, forest-dependent populations have faced job loss, reduced income, diminished access to markets and information, and for many women and youth, a contraction in seasonal employment.
Socially, many of these populations are already marginalized and vulnerable groups, such as indigenous peoples, least able to access critical socio-economic safety nets.
Many forest-dependent populations, especially those in remote or hard to reach places, have faced difficulties accessing healthcare or find that government assistance programs and basic services are disrupted.
Pandemic-driven health and socio-economic outcomes have increased pressure on forests.
To ease their growing vulnerability, many indigenous peoples and local communities, as well as returning migrants and urban workers, have retreated deeper into the woods to seek food, fuel, shelter, and protection from the risks of Covid-19.
Among its many findings, the 'Global Assessment Report on Biodiversity and Ecosystem Services of the Intergovernmental Science-Policy Platform on Biodiversity and Ecosystem Services (IPBES) highlighted that one million species were at risk of extinction and that 100 million hectares of tropical forest were lost from 1980 to 2000.
At the same time, climate change is jeopardizing the resilience of forest ecosystems and their ability to support ecosystem services worldwide.
Though forests offer nature-based solutions to overcome these concurrent global challenges, they have also never been more at risk.