MACS 1407: Variety of Soybean: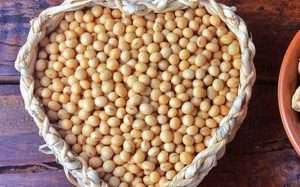 Indian Scientists have developed a high-yielding and pest-resistant variety of soybean.
This newly developed variety called MACS 1407 is suitable for cultivation in the states of Assam, West Bengal, Jharkhand, Chhattisgarh, and North-Eastern states and its seeds will be made available to farmers for sowing during the 2022 Kharif season.
In 2019, India produced around 90 million tons of soybean, widely cultivated as oilseeds as well as a cheap source of protein for animal feed and many packaged meals and is striving to be among the world's major producers of soybean.
High-yielding, disease-resistant varieties of the legume can help achieve this target.
Scientists from MACS- Agharkar Research Institute (ARI), Pune, an autonomous institute of the Department of Science & Technology, Government of India in collaboration with Indian Council of Agricultural Research (ICAR), New Delhi have developed this variety.