Daily Current Affairs for Government Exams:
Today Current Affairs: 31st July 2020 for UPSC IAS exams, State PSC exams, SSC CGL, State SSC, RRB, Railways, Banking Exam & IBPS, etc
Contents:'
International Thermonuclear Experimental Reactor (ITER) :
Report on slavery
The Rajasthan High Court has issued notices to the speaker and secretary of the state legislative assembly and six MLAs, who contested elections on BSP tickets and then defected to the Congress.:
Perseverance- NASA's mission to Mars::
Aerial seeding
China has unveiled a sweeping new national security law for Hong Kong giving China more controls on the city-state
AIM-iCREST':
Other important current affairs.
1. International Thermonuclear Experimental Reactor (ITER) :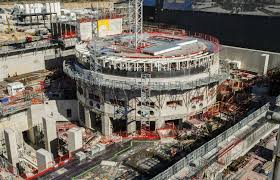 Recently, the International Thermonuclear Experimental Reactor (ITER) celebrated the start of Assembly of the ITER Tokamak at Saint-Paul-Lez-Durance, France.
The Celebration was hosted virtually by the French President and all ITER member countries participated either in person or electronically through remote mode.
India also participated in the celebrations and considered the global participation of scientists to project as a perfect illustration of the age-old Indian belief – Vasudhaiva Kutumbakam.
Vasudhaiva Kutumbakam is a Sanskrit phrase which means 'The World is One Family'.
India's Contribution:
India also mentioned its fair share in terms of its in-kind contributions, viz., the cryostat, cryogenic and cryo-distribution systems, auxiliary heating devices, multi-megawatt power supplies, etc.
ITER cryostat is manufactured by India (Larsen and Toubro). The cryostat is a chamber that can maintain very low temperatures.
It is the largest stainless steel high-vacuum pressure chamber ever built (16,000 m3) providing the high vacuum, ultra-cool environment for the ITER vacuum vessel, and the superconducting magnets.
The target for the first plasma is 2025.
At extreme temperatures, electrons are separated from nuclei and gas becomes a plasma—an ionized state of matter similar to a gas.
European Union (EU) is responsible for the largest portion of construction costs (45.6%); the remainder is shared equally by China, Japan, South Korea, Russia, the USA including India (9.1% each).
International Thermonuclear Experimental Reactor
International Thermonuclear Experimental Reactor (ITER) is a collaboration of 35 nations launched in 1985.
It is located in France.It aims to build the world's largest tokamak to prove the feasibility of fusion as a large-scale and carbon-free source of energy.
A tokamak is an experimental machine designed to harness the energy of fusion. Inside a tokamak, the energy produced through the fusion of atoms is absorbed as heat in the walls of the vessel.
Like a conventional power plant, a fusion power plant uses this heat to produce steam and then electricity by way of turbines and generators
The project is based on fusion which is also an energy source for the Sun and stars.
Every fusion reaction in the Sun, in which two hydrogen atoms fuse into one helium atom, releases two neutrinos.
2. Report on slavery :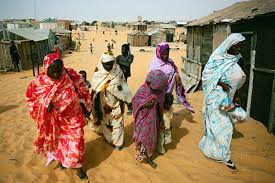 The Commonwealth Human Rights Initiative (CHRI) and Walk Free (an international anti-slavery organization) released a report on slavery on the occasion of World Day Against Trafficking in Persons (30th July).
The Report:
It assessed the progress made by Commonwealth countries on the promises made in 2018 to end modern slavery by 2030 and achieve the Sustainable Development Goal (Target 8.7) of ending forced labor, human trafficking, and child labor.
Commonwealth countries account for about 40% of people living in conditions of modern slavery in the world.
It is estimated that 1 in every 150 people in the Commonwealth countries live in conditions of modern slavery.
It found that Commonwealth countries have made little progress towards their commitment to eradicate modern slavery and have been lacking in actions to eradicate modern slavery by 2030.
One-third of the Commonwealth countries had criminalized forced marriage, while 23 had not criminalized commercial sexual exploitation of children.
All Commonwealth countries report gaps in victim assistance programs.
India Specific Outcome:
India had fared the worst in terms of coordination. It has no national coordinating body or National Action Plan in place to deal with modern-day slavery.
India accounted for one-third of all child brides in the world.
India, like all other Commonwealth countries in Asia, had not ratified the International Labour Organisation's 2011 Domestic Workers Convention or the 2014 Forced Labour Protocol.
The 2014 Forced Labour Protocol obligates state parties to provide protection and appropriate remedies, including compensation, to victims of forced labor, and to sanction the perpetrators of forced labor.
It also obligates state parties to develop a national policy and plan of action for the effective and sustained suppression of forced or compulsory labor.
3. The Rajasthan High Court has issued notices to the speaker and secretary of the state legislative assembly and six MLAs, who contested elections on BSP tickets and then defected to the Congress.: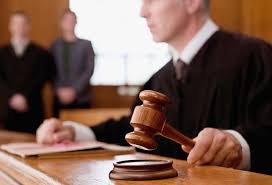 The BSP won six seats in Rajasthan but all its MLAs joined the Congress in September last year.
But, now at the national level, BSP is arguing that a state unit of a national party cannot be merged without the party being merged at the national level.
Besides, BSP national secretary has also issued a whip to 6 MLAs telling them to vote against the Congress in case there is a floor test.
BSP's contention is that the merger is illegal and unconstitutional because, for a national party, such a merger has to take place at the national level.
Supporting Supreme Court judgments:
2006 ruling in Jagjit Singh v State of Haryana:

In this case, the Court upheld the Speaker's decisions disqualifying 4 MLAs from single-member parties who had joined the congress.

2007 ruling in Rajendra Singh Rana And Ors vs Swami Prasad Maurya:

37 MLAs — one-third of the BSP strength — "split" from the party after its government fell, to support SP. The SC ruled that the split cannot be recognized primarily because not all these MLAs split at once.
However, in 2003, through the 91st Constitutional Amendment, Paragraph 3 was deleted from the Tenth Schedule.
The amendment was made as the one-third split rule was grossly misused by parties to engineer divisions and indulge in horse-trading.
One-third was regarded as an easy target to achieve and the law now exempts defection only when it is at two-thirds (in a merger).
Firstly, is "merger" allowed under the constitution?
The Tenth Schedule of the Constitution prohibits defection to protect the stability of governments but does not prohibit mergers.
Paragraph 4(2) of the Tenth Schedule, dealing with mergers, says that only when two-thirds of the members agree to "merge" the party would they be exempt from disqualification.
The "merger" referred to in Paragraph 4(2) is seen as a legal fiction, where members are deemed to have merged for the purposes of being exempt from disqualification, rather than a merger in the true sense.
4.Perseverance- NASA's mission to Mars::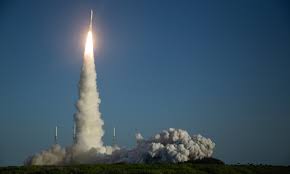 National Aeronautics and Space Administration (NASA) has launched its Mars 2020 Perseverance rover aboard a United Launch Alliance Atlas V.
The launch took place from Cape Canaveral Air Force Station in Florida.
This is the third launch to Mars this month, following the UAE's Hope and China's Tianwen-1 spacecraft.
The rover's Mars arrival is set for 18, 2021.
The mission is planned to last for at least one Mars year, which works out to about 687 days on Earth (it takes longer for Mars to go around the sun).
Landing site: Jezero crater.
Perseverance is loaded with seven instruments chosen to help it achieve its mission objectives.
Perseverance will carry a unique instrument, MOXIE or Mars Oxygen ISRU Experiment: which for the first time will manufacture molecular oxygen on Mars using carbon dioxide from the carbon-dioxide-rich atmosphere (ISRU means In Situ Resource Utilization: or the use of local resources to meet human needs or requirements of the spacecraft).
It will carry Ingenuity, the first-ever helicopter to fly on Mars.
This is the first time NASA will fly a helicopter on another planet or satellite.
It is the planned first step to bring back rock samples from Mars for analysis in sophisticated laboratories on Earth: with the goal of looking for biosignatures: or signatures of present or past life.
5.Aerial seeding: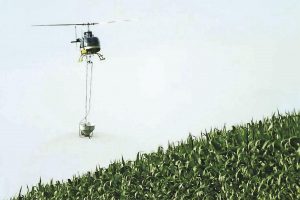 The Haryana Forest Department has started aerial seeding across the state on a pilot basis.
This technique will allow plantation in sections of the Aravallis that are either difficult to access or inaccessible altogether.
The pilot project will help determine the effectiveness of the technology and the dispersal mechanism.
Aerial seeding:
It is a technique of plantation wherein seed balls – seeds covered with a mixture of clay, compost, char, and other components – are sprayed on the ground using aerial devices, including planes, helicopters or drones.
Seeds balls or seed pellets are dispersed in a targeted area by the low-flying drones.
They fall to the ground with the help of the coating of clay, compost, char, and other material, that provides the required weight for seeds to drop on a predetermined location rather than disperse in the wind.
These pellets will then sprout when there is enough rain, with the nutrients present within them helping in the initial growth.
Areas that are inaccessible, have steep slopes, are fragmented or disconnected with no forest routes, making conventional plantation difficult, can be targeted with aerial seeding.
The process of the seed's germination and growth is such that it requires no attention after it is dispersed – the reason why seed pellets are known as the "fire and forget" way of plantation.
6. China has unveiled a sweeping new national security law for Hong Kong giving China more controls on the city-state.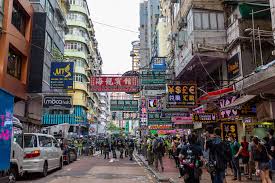 The law is aimed at the pro-democracy movement that had captured global attention since last year.
Titled 'The Law of the People's Republic of China on Safeguarding National Security in the Hong Kong Special Administrative Region', the legislation passed by the Chinese parliament has been made a part of Hong Kong's
Basic Law.
The new law includes the following as offenses: Secession, Subversion, Terrorist Activities, and Collusion with a Foreign Country or with External Elements to Endanger National Security.
All four offenses can invite life imprisonment as the maximum punishment, followed by lesser penalties.
Taking aim at the perceived involvement of foreigners in city politics, the law also allows the prosecution of persons who are not the residents of Hong Kong for committing an offense under the law outside Hong Kong.
Mainland China will establish a new department in Hong Kong called the 'Office for Safeguarding National Security'. With Beijing's approval, the Office would be able to take over jurisdiction from the city's independent law courts in "a serious situation"
In cases that are taken over by the Office, prosecutors as well as adjudicators will be appointed by mainland China, and Chinese procedural laws would apply.
The far-reaching law has been criticized by the United States as "draconian".
The United Kingdom has also called its passing a "grave step".
7.'AIM-iCREST':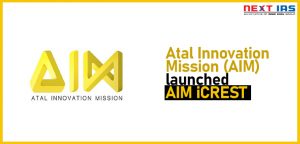 The Atal Innovation Mission (AIM) has launched an incubator capabilities enhancement program 'AIM-iCREST'.
Atal Innovation Mission (AIM) is a flagship initiative set up by the NITI Aayog to promote a culture of innovation and entrepreneurship in the country.
AIM-iCREST is an Incubator Capabilities Enhancement program for a Robust Ecosystem focused on creating high performing Startups.
It has been designed to act as growth support for AIM's Atal and Established Incubators across the country.
For the same, AIM has joined hands with Bill & Melinda Gates Foundation and Wadhwani Foundation – organizations that can lend credible support and expertise in the entrepreneurship and innovation space.
The AIM's incubators are set to be upscaled and provided requisite support to foster the incubation enterprise economy, which will help them to significantly enhance their performance.
This will be complemented by providing training to entrepreneurs, through technology-driven processes and platforms.
The focus will be on supporting start-up entrepreneurs in knowledge creation and dissemination as well as in developing robust and active networks.
AIM's Atal and Established Incubators:
Business incubators are institutions that support entrepreneurs in developing their businesses, especially in initial stages.
Incubation is usually done by institutions that have experience in the business and technology world.
Atal Incubation Centres:
AIM intends to support the establishment of new incubation centers called Atal Incubation Centres (AICs) that would nurture innovative start-ups in their pursuit to become scalable and sustainable business enterprises.
In recent years, academia, industry, investors, small and big entrepreneurs, government organizations, and non-governmental organizations have taken an initiative to set up incubation centers across the country.
AIM envisages upgrading these Established Incubation Centres (EICs) to world-class standards.
Other important current affairs:
1. The Ministry of Road Transport and Highways has published a notification to amend Rule-93 relating to dimensions of motor vehicles under the Central Motor Vehicle Rules 1989
These amendments would provide for standardization in the dimensions of the Motor Vehicles which would be in line with international UNECE standards.
It is a step by the Ministry to improve the logistics efficiency in the country as the enhanced dimensions would provide for extra passengers or extra carrying capacity within the prescribed weight.
2. A rare late ninth century stone statue of Lord Shiva, which was stolen from a temple in Rajasthan and smuggled to the UK, will be returned to the Archaeological Survey of India (ASI).
The stone Nataraj/Natesha murti, in "chatura pose with jatamakuta and trinetra" and almost four-feet-tall, is a rare depiction of Lord Shiva in the Prathihara style.
It is a rare sandstone idol.
It is originally from the Ghateswara Temple at Baroli, Rajasthan.
3. The Ministry of Road Transport and Highways has informed that full integration of the National Electronic Toll Collection (NETC) with the VAHAN portal has been achieved. The VAHAN system is now getting all information on FASTags through VIN/VRN.
Ministry of Road Transport & Highways has set up a central depository called Vahan to store data relating to all vehicles.
Vahan is the National vehicle registry, which intends to collate all the information available with road transport authorities for easy access by both citizens and regulators.
Vahan allows access to all details related to vehicles such as registration number, chassis/engine number, body/fuel type, color, manufacturer, and model and provides various online services to citizens.
4. A district court of Hiroshima (Japan) has recognized 84 survivors of the post-nuclear explosion "black rain" as the atomic bomb survivors enabling them to avail benefits like free medical care.
In 1945, the USA dropped the atomic bombs on Hiroshima and Nagasaki on 6th and 9th August respectively, which marked the end of World War II.
2020 marks the 75th anniversary of the incident.
The explosion and resultant firestorms are believed to have killed around 80,000 people in Hiroshima and around 40,000 people in Nagasaki.
Thousands more died in the following years due to the exposure to radiation from the blast and also from the black rain that fell in the aftermath of the explosions.
Black Rain:

The debris and soot from the destroyed buildings in Hiroshima (estimated 69% of the buildings were destroyed) mixed with the radioactive fallout from the bomb, rose high into the atmosphere in the form of a mushroom cloud.
This material combined with the vapor in the atmosphere and came down as dark drops of liquid that have been called black rain.
Survivors describe it as consisting of large, greasy drops that are much heavier than normal raindrops.
Nagasaki witnessed less black rain despite the fact that the nuclear bomb dropped on it was more powerful than Hiroshima's.
It killed fewer people and its effects were confined to a smaller area because of Nagasaki's geographical position between hills.
The blast did not produce firestorms and the material contributing to black rain was less.
Need Monthly Current Affairs PDF?
Get everything on your phone with our all in one app for your UPSC Preparation.
Get daily current affairs on you phone
Download monthly current affairs PDF
All India daily mock tests with ranking