Daily Current Affairs for Government Exams:
Today Current Affairs: 2nd September 2020 for UPSC IAS exams, State PSC exams, SSC CGL, State SSC, RRB, Railways, Banking Exam & IBPS, etc
Contents:
Qatar has brought about a change in its labor laws:
Review petition:
Non Performing Assets (NPAs):
Coal Gasification and Liquefaction:
The report was released recently by the National Crime Records Bureau (NCRB).:
Other important current affairs
1. Qatar has brought about a change in its labor laws: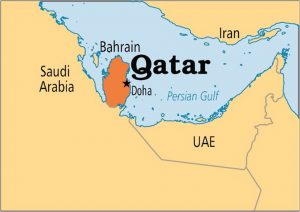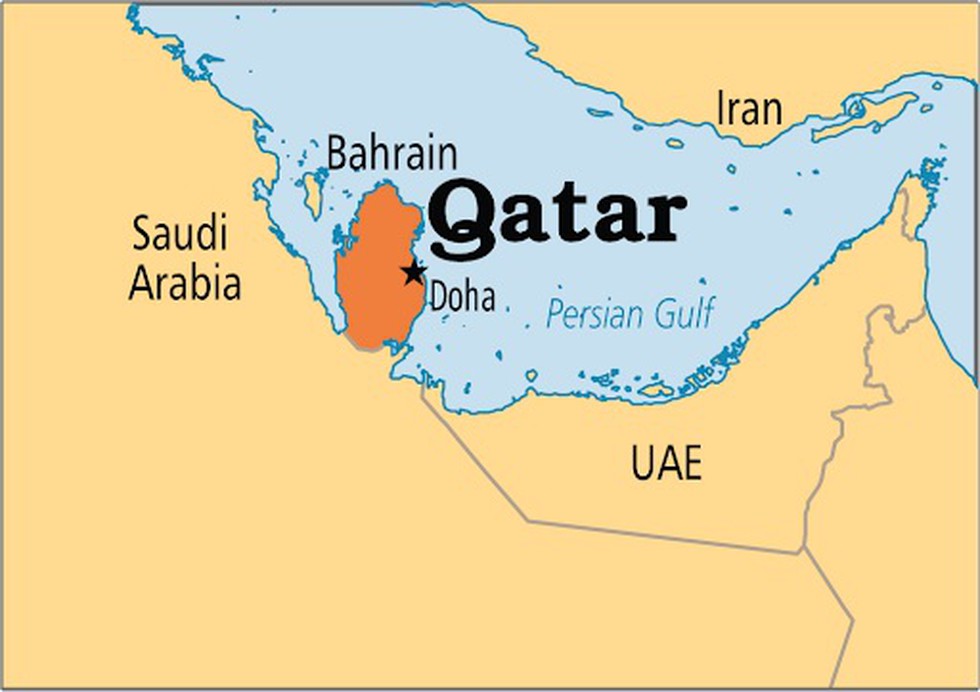 Recently, Qatar has brought about a change in its labor laws, scrapping rules requiring migrant workers to take their employers' permission before changing jobs, and setting the monthly minimum wage at about $274, an increase of over 25 percent.
The reforms, which were announced by the Emir of Qatar in October 2019, were signed into law recently.
The first reform has abolished the unjustified 'kafala system' or requirement for a "no objection certificate" that migrant workers needed to get from their employers before changing jobs.
Now, workers will have to serve a one-month notice period if they have worked for less than two years and a notice a period of two months if they have worked longer.
The second reform involves increasing the minimum wage by 25 percent to $274 or 1000 Qatari riyals and an additional 300 QAR for food and 500 QAR for accommodation in case not provided by the company.
These reforms are now applicable to workers of all nationalities and in all sectors, including domestic workers who were previously excluded.
The International Labour Organisation (ILO) has hailed the move and notes that Qatar is the first country in the region to dismantle the "kafala" sponsorship system that is common in the Gulf region.
ILO further said that the introduction of the non-discriminatory minimum wage would affect over 400,000 workers in the private sector and will increase remittances in the workers' country of origin.
2.Review petition: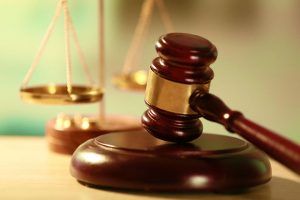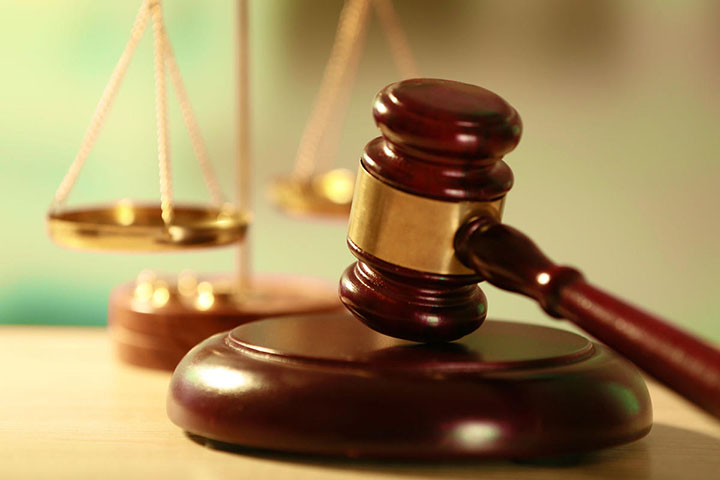 The Supreme Court has fined senior advocate Prashant Bhushan Re 1 in the contempt case for his tweets on the judiciary.
He will be imprisoned for three months and will be debarred from practicing for three years if he defaults on the payment of the penalty.
On August 25, the court had reserved its ruling after numerous arguments as Bhushan refused to apologize.
He has agreed to pay the fine but has said that he will file a review petition against the conviction.
A judgment of the Supreme Court becomes the law of the land, according to the Constitution.
It is final because it provides certainty for deciding future cases.
However, the Constitution itself gives, under Article 137, the Supreme Court the power to review any of its judgments or orders. This departure from the Supreme Court's final authority is entertained under specific, narrow grounds.
So, when a review takes place, the law is that it is allowed not to take fresh stock of the case but to correct grave errors that have resulted in the miscarriage of justice.
In a 1975 ruling, Justice Krishna Iyer said a review can be accepted "only where a glaring omission or patent mistake or like grave error has crept in earlier by judicial fallibility".
A review is by no means an appeal in disguise.
That means the Court is allowed not to take fresh stock of the case but to correct grave errors that have resulted in the miscarriage of justice.
As per the Civil Procedure Code and the Supreme Court Rules, any person aggrieved by a ruling can seek a review.
This implies that it is not necessary that only parties to a case can seek a review of the judgment.
A Review Petition has to be filed within 30 days of the date of judgment or order.
In certain circumstances, the court can condone the delay in filing the review petition if the petitioner can establish strong reasons that justify the delay.
The procedure:
The rules state that review petitions would ordinarily be entertained without oral arguments by lawyers. It is heard "through circulation" by the judges in their chambers.
Review petitions are also heard, as far as practicable, by the same combination of judges who delivered the order or judgment that is sought to be reviewed.
If a judge has retired or is unavailable, a replacement is made keeping in mind the seniority of judges.
In exceptional cases, the court allows an oral hearing. In a 2014 case, the Supreme Court held that review petitions in all death penalty cases will be heard in open court by a Bench of three judges.
3.Non Performing Assets (NPAs):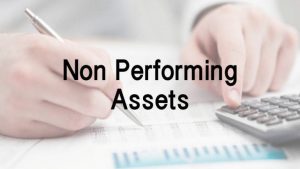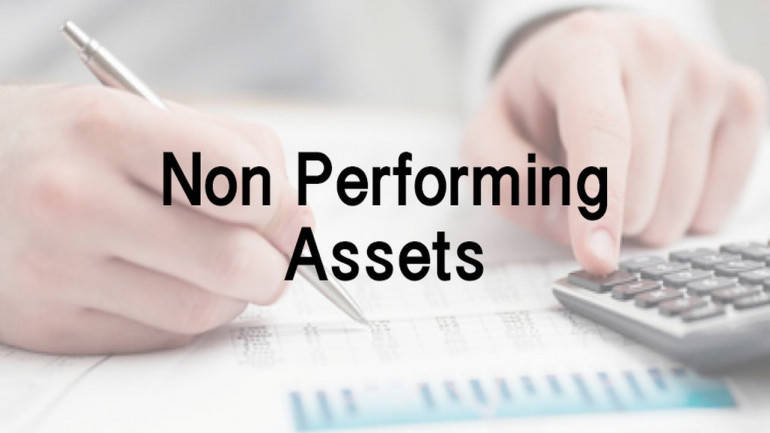 The Union Ministry of Rural Development (MoRD) has asked states to monitor the status of Non Performing Assets (NPAs) district-wise and take corrective measures to recover overdue/outstanding dues from Self-Help Groups (SHGs).
The issue was raised in the review meeting of the Deendayal Antyodaya Yojana-National Rural Livelihoods Mission.
A Non-Performing Asset (NPA) is a loan or advance for which the principal or interest payment remained overdue for a period of 90 days.SHG Loans as NPAs:
About Rs. 91,130 crore has been given to about 54.57 lakh SHGs across the country by the end of March 2020 as loans.
Around 2.37% or Rs. 2,168 crore of this total outstanding bank loans turned out to be NPAs.
The proportion of NPAs in bank loans given to SHGs has significantly increased over the last decade from 2.90% in 2008 to 6.12% in 2018.
There has been a rise of 0.19% in overall NPAs in SHG loans in 2019-20 compared to the financial year 2018-19.
State Wise Distribution:
Uttar Pradesh, which has 71,907 SHGs, reported that 36.02% of the loans taken by the groups were NPAs at the end of March 2020, as compared to 22.16% in 2018-19.
In Arunachal Pradesh, the NPA proportion stood at an alarming 43%, though the number of SHGs there is just 209.
Directions: The State Rural Livelihood Missions (SRLMs) were directed by the MoRD to monitor the status of NPA district wise and take immediate corrective actions wherever instances of NPA or overdue were found.
A mechanism under which representatives are drawn from SHGs monitored loans had proved critical in ensuring timely repayment and therefore, it should be institutionalized in all bank branches.
4.Coal Gasification and Liquefaction: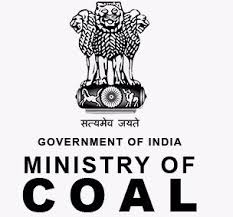 Union Minister of Coal and Mines recently addressed a webinar on Coal Gasification and Liquefaction.
He said;
India aims for 100 million tonnes (MT) coal gasification by 2030 with investments worth over Rs. 4 lakh crores.
For encouraging the use of clean sources of fuel, the government has provided for a concession of 20% on the revenue share of coal used for gasification.
This will boost the production of synthetic natural gas, energy fuel, urea for fertilizers and production of other chemicals.
Coal gasification:
It is the process of producing syngas, a mixture consisting of carbon monoxide (CO), hydrogen (H2), carbon dioxide (CO2), natural gas (CH4), and water vapour (H2O).
During gasification, coal is blown with oxygen and steam while also being heated under high pressure. During the reaction, oxygen and water molecules oxidize the coal and produce syngas.
Benefits of gasification:

Transporting gas is a lot cheaper than transporting coal.
Help address local pollution problems.
Has greater efficiency than conventional coal-burning because it can effectively use the gases twice: the coal gases are first cleansed of impurities and fired in a turbine to generate electricity.
The exhaust heat from the gas turbine can be captured and used to generate steam for a steam turbine-generator.

Coal gasification is one of the more water-intensive forms of energy production.
There are also concerns about water contamination, land subsidence, and disposing of wastewater safely.
Coal liquefaction:
Also called Coal to Liquid (CTL) technology, it is an alternative route to produce diesel and gasoline and makes economic sense only in a world of high crude oil prices.
The process involves the gasification of coal, which in turn will produce synthetic gas (a mix of CO+H2).
The synthetic gas can be liquefied to its fuel equivalent in the presence of cobalt/iron-based catalysts at higher pressure and temperature.
However, liquefied coal emits twice as much CO2 as burning oil. It also emits a large volume of SO2.
5. The report was released recently by the National Crime Records Bureau (NCRB).: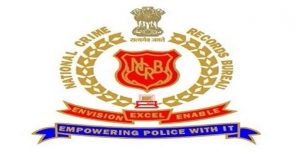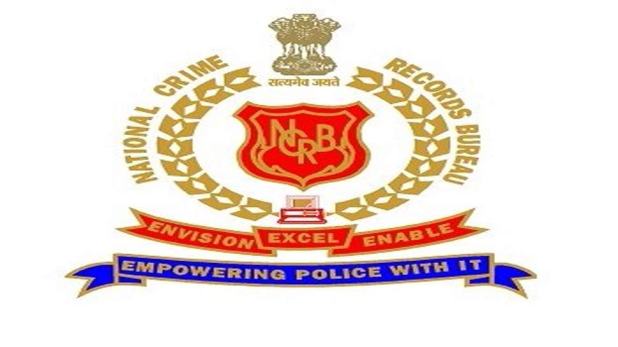 Overall, the report shows that the number of suicide cases and accidental deaths registered an increase across the country last year from the 2018 figures.
Report on Suicides in the country:
Suicides in the country went up slightly from 1,34,516 to 1,39,123.
Of the 97,613 male suicides, the most were of daily wage earners (29,092), followed by self-employed persons (14,319) and the unemployed (11,599).
Of the 41,493 females, over half were housewives.
Most suicides by unemployed persons were in Kerala at 14% (1,963), followed by 10.8% in Maharashtra, 9.8% in Tamil Nadu, 9.2% in Karnataka, and 6.1% in Odisha.
Most suicides by those in business activities were in Maharashtra (14.2%), Tamil Nadu (11.7%), Karnataka (9.7%), West Bengal (8.2%), and Madhya Pradesh (7.8%).
The suicide rate in cities (13.9%) was higher compared to the all-India average.
Most cases of mass/family suicides were reported from Tamil Nadu (16), followed by Andhra Pradesh (14), Kerala (11) and Punjab (9) and Rajasthan (7).
Report on Accidental deaths:
Accidental deaths in the country increased by 2.3%. Compared with 4,11,824 in 2018, the figure stood at 4,21,104 last year.
The most casualties of 30.9% were reported in the 30-45 age group, followed by 26% in the 18-30 age group.
Maharashtra reported the highest deaths (70,329), amounting to nearly one-sixth of the total figure.
A total of 8,145 deaths was due to the causes attributable to forces of nature, including 35.3% due to lightning, 15.6% by heat/sunstroke, and 11.6% deaths in floods.
Most deaths (400) due to lightning was reported each from Bihar and Madhya Pradesh, followed by Jharkhand (334) and Uttar Pradesh (321).
The major causes were 'traffic accidents' (43.9%), 'sudden deaths' (11.5%), 'drowning' (7.9%), 'poisoning' (5.1%), 'falls' (5.1%) and 'accidental fire' (2.6%). A majority (57.2%) of deaths was in the age groups of 18-45 years.
About NCRB:
Set -up in 1986 under the Ministry of Home Affairs to function as a repository of information on crime and criminals so as to assist the investigators in linking crime to the perpetrators.
Set up based on the recommendations of the National Police Commission (1977-1981) and the MHA's Task Force (1985).
NCRB brings out the annual comprehensive statistics of crime across the country ('Crime in India' report).
Other important current affairs:
1. Ministry of Tourism recently organised their latest webinar titled Hampi- Inspired by the past; Going into the future under Dekho Apna DeshWebinar series.
Dekho Apna Desh Webinar Series is an effort to showcase India's rich diversity under Ek Bharat Shreshtha Bharat programme.
About Hampi:

It was the last capital of the last great Hindu Kingdom of Vijayanagar. In 1336 CE, the Vijayanagara Empire arose from the ruins of the Kampili kingdom. It grew into one of the famed Hindu empires of South India that ruled for over 200 years.
It was a part of the Mauryan Empire back in the third century BC.
It is a UNESCO World Heritage site
Its name is derived from Pampa which is the old name of the Tungabhadra River on whose banks the city is built.
The site used to be multi-religious and multi-ethnic; it included Hindu and Jain monuments next to each other.
2. Turkey's Foreign Minister has renewed calls for dialogue with rival Greece that would lead to the fair sharing of resources in the eastern Mediterranean, where the two countries are locked in a tense standoff.
Both countries' forces have been conducting military exercises in the seas between Cyprus and the Greek island of Crete.
The standoff was sparked when Turkey sent its research vessel, Oruc Reis, accompanied by warships to search for gas and oil reserves.
Greece, a member of the European Union (EU), claims the waters are part of its continental shelf. Turkey insists that Greek islands near Turkey's coast cannot be taken into account when delineating maritime boundaries.
3.Green Term Ahead Market (GTAM)
As a first step towards Greening the Indian short term power Market, the Union Minister of State (IC) Power and New & Renewable Energy launched the pan-India Green Term Ahead Market (GTAM) in electricity.
The market is the first Exclusive product for the renewable energy sector in the world.
Transactions through GTAM will be bilateral in nature with clear identification of corresponding buyers and sellers, there will not be any difficulty in accounting for Renewable Purchase Obligations (RPO).
GTAM contracts will be segregated into Solar RPO & Non-Solar RPO as RPO targets are also segregated.
Further, within the two segments, GTAM contracts will have Green Intraday, Day Ahead Contingency, Daily and Weekly Contracts
Green Intraday Contract & Day Ahead Contingency Contract – Bidding will take place on a 15-minute time-block wise MW basis.
Price discovery will take place on a continuous basis i.e. price-time priority basis. Subsequently, looking at the market conditions open auction can be introduced for daily & weekly contracts.
Energy scheduled through the GTAM contract shall be considered as deemed RPO compliance of the buyer.
4.The Supreme Court of India allowed telecom companies (telcos) 10 years' time to pay their Adjusted Gross Revenue (AGR) dues to the government. The telecom sector was liberalized under the National Telecom Policy, 1994 after which licenses were issued to companies in return for a fixed license fee.
To provide relief from the steep fixed license fee, the government in 1999 gave an option to the licensees to migrate to the revenue sharing fee model.
Under this, mobile telephone operators were required to share a percentage of their AGR with the government as annual license fee (LF) and spectrum usage charges (SUC).
License agreements between the Department of Telecommunications (DoT) and the telecom companies define the gross revenues of the latter.
5.The International Commission of Jurists (ICJ) has urged for a review of criminal contempt laws in India, expressing its concerns over the Supreme Court's decision to convict Advocate Prashant Bhushan for criminal contempt.
The Supreme Court's Decision:

The Court found Prashant Bhushan guilty of 'scandalizing the court' on a suo-motu consideration of his two tweets. It has fined him with Rs. 1.
It held that tweets on its "role" in the "last six years" and a photograph of the Chief Justice of India on a motorbike undermines its dignity and the office of the Chief Justice of India (CJI) in the public eye.

Contempt of Court:

Constitutional Provisions: Article 129 and 215 of the Constitution of India empowers the Supreme Court (SC) and High Court respectively to punish people for their respective contempt.
Article 142 of the Indian Constitution also empowers the SC to punish for its contempt. However, what is contempt of court per se has not been defined by the Indian Constitution.
Statutory Provisions: The Contempt of Court Act, 1971 elaborately deals with the concept of contempt of court.
The Act divides contempt into civil and criminal contempt.
6. As per the latest Purchasing Managers' Index (PMI) data, India's manufacturing sector activity has started to show signs of growth in August, driven mainly by pick-up in production along with improvement in customer demand
.PMI Data:

The Purchasing Managers' Index (PMI) rose from 46 in July to 52 in August.
In PMI parlance, a value above 50 means expansion, while a score below that denotes contraction.
In April, the index had slipped into contraction mode, after remaining in the growth territory for 32 consecutive months.
New business received by Indian manufacturers expanded at the fastest pace since February.
Higher levels of production supported a modest rise in the number of purchases during August.
Goods and Services Tax Collection: GST collections in August stood at— 88% of the august 2019-20 level
7.The annual migration of butterflies from the hill ranges of the Eastern Ghats towards the Western Ghats has been observed earlier in 2020, being witnessed in the months of July and August.
Usually, these butterflies breed during the southwest monsoon season on the eastern areas of South India and their progeny migrate back to the western ghats in October- November.
The migration started early after a gap of eight years.
The Eastern Ghats complex of the Yercaud hills (Shevaroy hills), Pachamalai, Kolli hills, Kalvarayan are major originating places for the migrating species.
The movement was observed towards the western ghats hill ranges, Nilgiris, the Anamalai Tiger Reserve, and Palani hills in Tamil Nadu and Parambikulam Tiger Reserve in Kerala.
Four species of milkweed butterflies belonging to the Danainae subfamily are mainly involved in the migration — the Dark Blue Tiger, Blue Tiger, Common Crow, and the Double-branded (commonly known as tigers and crows).
Possible Reasons for Early Migration: Change in rainfall pattern, a considerable increase in the number of sunny days, and a population outburst of butterflies.
8.Researchers from Boston Dynamics, of Massachusetts Institute of Technology (MIT – USA) have developed a robot, called 'Spot'.
They have planned to use it for patients with Covid-19 symptoms.
The robot is controlled by a handheld device.
It can walk on four legs, similar to a dog, climbs stairs, and can traverse rough terrain with ease and small enough to be used indoors.
It can measure skin temperature, breathing rate, pulse rate, and blood oxygen saturation in healthy patients, from 2 meters away.
It has four cameras — one infrared, three monochrome.
Working:

Body Temperature: The infrared camera measures skin temperature on the face.
An algorithm then correlates the facial skin temperature with core body temperature.
Breathing Rate: When a patient wearing a mask breathes, their breath changes the temperature of the mask.
The infrared camera measures this temperature change, enabling researchers to calculate the breathing rate.
Pulse Rate & Oxygen Level: When hemoglobin binds to oxygen and flows through blood vessels, it results in slight changes in color.