Today Current Affairs: 5th April 2021 for UPSC IAS exams, State PSC exams, SSC CGL, State SSC, RRB, Railways, Banking Exam & IBPS, etc
Harmonized System of Nomenclature Code: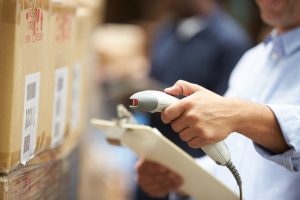 It has been made mandatory for a GST taxpayer having a turnover of more than Rs 5 crore in the preceding financial year, to furnish 6 digits HSN Code (Harmonized System of Nomenclature Code). This comes into effect from April 1.
Harmonised System, or simply 'HS':
It is a six-digit identification code. Of the six digits, the first two denote the HS Chapter, the next two give the HS heading, and the last two give the HS subheading.
Developed by the World Customs Organization (WCO).
Called the "universal economic language" for goods.
It is a multipurpose international product nomenclature.
The system currently comprises around 5,000 commodity groups.
Odia Adikabi Sarala Das's 600th Birth Anniversary: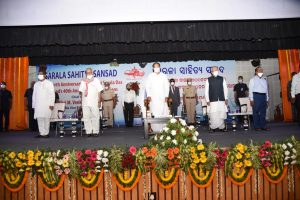 The Vice President addressed Odia Adikabi Sarala Das's 600th birth anniversary function in Cuttack.
Sarala Das was one of the great scholars of Odia literature.
He was the first scholar who wrote his works in Odia in 15th century A.D.
Best known for three Odia books, Mahabharata, Vilanka Ramayana and Chandi Purana.
He also wrote the book Laxmi Narayana Vachanika.
He started writing his Mahabharata in the reign of Kapileswar, otherwise known as Kapilendra, the famous Gajapati king of Odisha (AD 1435–67).
Odia Language:
Oldest of the eastern group of the Indo-Aryan family, Odia is derived from Ardhamagadhi Prakrit.
Odia is one of the six languages that got Classical Status in India.
A language officially "scheduled," in the Indian constitution.
Production Linked Incentive Scheme For Food Processing Industry (PLISFPI):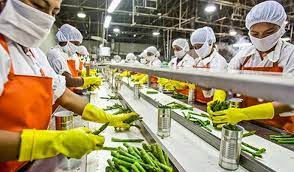 The Union Cabinet has approved the Central Sector Scheme – "Production Linked Incentive Scheme for Food Processing Industry (PLISFPI)" entailing an outlay of Rs. 10,900 crore.
PLI Scheme:
In order to boost domestic manufacturing and cut down on import bills, the central government in March 2020 introduced a PLI scheme that aims to give companies incentives on incremental sales from products manufactured in domestic units.
Apart from inviting foreign companies to set shop in India, the scheme also aims to encourage local companies to set up or expand existing manufacturing units.
PLI Scheme has also been approved for sectors such as automobiles, pharmaceuticals, IT hardware including laptops, mobile phones & telecom equipment, white goods, chemical cells and textiles, etc.
Objectives of the PLISFPI:
To support the creation of global food manufacturing champions.
To strengthen select Indian brands of food products for global visibility and wider acceptance in the international markets.
To increase employment opportunities of off-farm jobs.
To ensure remunerative prices of farm produce and higher income to farmers.
National Policy For Rare Diseases, 2021: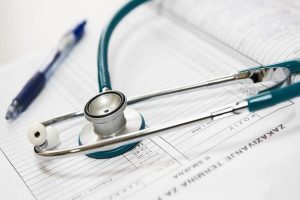 Caregivers to patients with 'rare diseases' and affiliated organizations are dissatisfied with the National Policy for Rare Diseases, 2021.
The policy specifies increasing the government support for treating patients with a 'rare disease'— from ₹15 lakh to ₹20 lakh. But, caregivers say this doesn't reflect actual costs of treatment.
Advocacy groups, however, have expressed concerns about the lack of funding support in the policy for patients diagnosed with life-threatening rare, genetic disorders.
 National Policy for Rare Diseases, 2021:
Patients of rare diseases will soon be eligible for a one-time treatment under the Ayushman Bharat Pradhan Mantri Jan Arogya Yojana (AB-PMJAY).
Beneficiaries for financial assistance would not be limited to below poverty line (BPL) families, but extended to about 40% of the population, who are eligible as per 23 norms of Pradhan Mantri Jan Arogya Yojana (PMJAY), for their treatment in Government tertiary hospitals only.
The policy has categorized rare diseases into three groups – disorders amenable to one-time curative treatment; those requiring long-term or lifelong treatment; and diseases for which definitive treatment is available but challenges are to make an optimal patient selection for benefit.
Rare disease:
A rare disease also referred to as an orphan disease, is any disease that affects a small percentage of the population.
Most rare diseases are genetic, and are present throughout a person's entire life, even if symptoms do not immediately appear.
The commonly reported rare diseases include:

Primary immunodeficiency disorders,
Lysosomal storage disorders (Gaucher's disease, Mucopolysaccharidoses, Pompe disease, fabry disease etc.)
small molecule inborn errors of metabolism (Maple Syrup urine disease, organic acidemias, etc.),
cystic fibrosis, osteogenesis imperfecta, certain forms of muscular dystrophies, and spinal muscular atrophy.
Serious Crime Merely On The Benefits Of Doubt: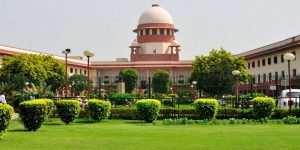 The Supreme Court has held that a public employer can reject a candidate as unsuitable if he/she had, in the past, been acquitted of a serious crime merely on the benefit of the doubt.
The benefit of the doubt is granted to the accused when there is the total absence of evidence or in the criminal jurisprudence requiring the case to be proved beyond a reasonable doubt.
The Petitioner in the Supreme Court cleared the recruitment for the post of constable in Rajasthan Police Service.
However, he was not appointed in view of being tried in a criminal case.
It was found that, though he was acquitted, the charges against him were not of a trivial nature but were serious offences and the candidate was acquitted on the "Benefit of Doubt".
He was not honourably acquitted by the Court.
Supreme Court Observations:
The mere fact of an acquittal would not suffice but rather it would depend on whether it is a clean acquittal.
Employers would be well within their rights to consider the antecedent and suitability of the candidate.
In this context, the employer is entitled to take into account the job profile for which the selection is undertaken, and
the severity of the charge levelled against the candidate and whether the acquittal in question was an honourable acquittal or was merely on the ground of benefit of doubt.
An acquittal on the benefit of the doubt is quite different from an honourable acquittal.
A person should be honourably acquitted of a heinous crime to be considered eligible for public employment.
The court, however, reminded employers that the rejection should not be mechanical since employment opportunity is a scarce commodity in the country.
Maoist Attack In Sukma: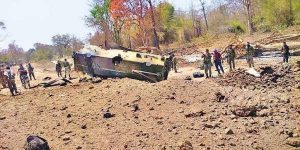 A team of security forces was attacked by a People's Liberation Guerilla Army (PLGA) unit in the Tarrem area near the Sukma-Bijapur district border, Chhattisgarh. Several security personnel were killed and many were injured.
PLGA was founded in 2000.
It has been declared as a terrorist organisation and banned under the Unlawful Activities (Prevention) Act-1967 (UAPA).
Sukma District:
Located in the southern tip of the state of Chhattisgarh, the district was carved out of Dantewada in the year 2012.
It is covered with the semi-tropical forest and is a mainland of tribal community Gond.
One major river that flows through the district is Sabari (a tributary of Godavari river).
Over a few decades, this region has become a fostering ground for Left Wing Extremism (LWE) activities.
Uneven terrains and the tricky geographic locations made this region a safer hideout for the LWE activists.
Left-Wing Extremism in India:
Left-wing extremists, popularly known as Maoists worldwide and as Naxalites in India.
The term Naxalism derives its name from the village Naxalbari of West Bengal. It originated as a rebellion against local landlords who bashed a peasant over a land dispute.
The rebellion was initiated in 1967, with the objective of rightful redistribution of the land to working peasants under the leadership of Kanu Sanyal and Jagan Santhal.
The movement has spread across Eastern India in less developed areas of states such as Chhattisgarh, Odisha, and Andhra Pradesh.
It is considered that Naxals support Maoist political sentiments and ideology.
Maoism is a form of communism developed by Mao Tse Tung. It is a doctrine to capture State power through a combination of armed insurgency, mass mobilization, and strategic alliances.
Mars Helicopter Ingenuity :NASA: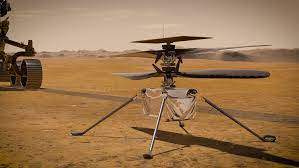 In another major success for the US space agency NASA, its Mars helicopter Ingenuity has been dropped on the surface of the Red Planet ahead of its historic first flight scheduled for April 11.
Ingenuity is a small robotic helicopter located on Mars since February 18, 2021, that is intended to make the first powered atmospheric flight on a planet beyond Earth.
As part of NASA's Mars 2020 mission, the small coaxial, drone rotorcraft will serve as a technology demonstrator for the potential use of flying probes on other worlds, with the potential to scout locations of interest and support the future planning of driving routes for Mars rovers.
Ingenuity, now on the Martian surface, was attached to the underside of the Perseverance rover.
E-Courts Project: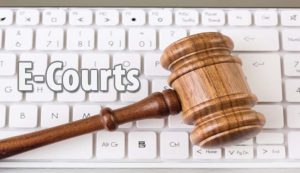 E-Courts Project is a mission mode project undertaken by the Department of Justice, Government of India.
The Chairperson of eCommittee is Dr Justice Dhananjaya Y Chandrachud, Judge, Supreme Court of India.
The eCommittee of the Supreme Court has been overseeing the implementation of the eCourts Project, conceptualized under the "National Policy and Action Plan for Implementation of Information and Communication Technology (ICT) in the Indian Judiciary-2005".
Phase III of the eCourts Project in India is rooted in two central facets—access and inclusion.
Phase III of the eCourts Project envisions a judicial system that is more easily accessible irrespective of geographical distances, efficient and equitable for every individual who seeks justice, makes more efficient use of human and other resources, and absorbs the latest technology for a positive environmental impact.
Sankalp Se Siddhi: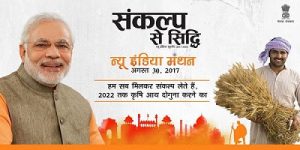 TRIFED under Ministry of Tribal Affairs has now launched "Sankalp se Siddhi" – Village and Digital Connect Drive.
It is a 100-day drive that was stared on April 1, 2021.
The drive will entail 150 teams visiting ten villages each of which 10 in each region from TRIFED and State Implementation Agencies, visiting ten villages each.
The main aim of this drive is to activate the Van Dhan Vikas Kendras in these villages.
The visiting teams will also identify locations and shortlist potential Van Dhan Vikas Kendras for clustering as TRIFOOD, and Scheme of Fund for Regeneration of Traditional Industries- SFURTI units as larger enterprises.
TRIFOOD aims to enhance the income of tribals through better utilization of and value addition to the Minor Forest Produce collected by the tribal forest gatherers.
Rafale Jets: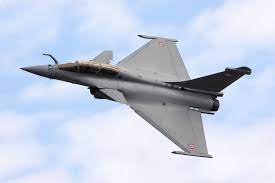 India will receive another 8 to 9 Rafale jets from France by mid-May, with some expected later this month, completing the first squadron of the fighters in the Indian Air Force (IAF), according to a defense official.
With the inductions this month set to complete the first squadron, which currently has 14 jets, the IAF is all set to operationalize the second Rafale squadron at Hasimara in West Bengal later this month.
Last September, the IAF inducted the batch of five Rafales, of the 36 contracted from France under a €7.87 billion Inter-Governmental Agreement signed in September 2016 with 13 India Specific Enhancements (ISE).
The first batch of five jets, three single-seat, and two twin-seater trainers, were formally inducted into the No. 17 'Golden Arrows' squadron of the IAF last September at the Ambala Air Force station.
The second batch of three Rafales arrived in India last November. The third batch of three Rafales arrived in India in January. The fourth batch of three jets arrived on March 31.
Last December, IAF Chief Air Chief Marshal R.K.S. Bhadauria said the Force would get three to four Rafales every two to three months till all 36 jets are delivered and added that the first squadron would be fully ready by the end of 2021 and the second squadron by 2023.