Daily Current Affairs for Government Exams:
Today Current Affairs: 7th January 2020 for UPSC IAS exams, State PSC exams, SSC CGL, State SSC, RRB, Railways, Banking Exam & IBPS, etc
Contents:
NetSCoFAN.
Farmers' Innovation Fund.
Urban Co-operative Bank.
Tulu language.
children excluded from Assam NRC.
minority educational institutions.
.Indian Data Relay Satellite System (IDRSS):
National disaster relief fund.
Zo Kutpui' festival:
The great Indian Bustard.
.IMD's State of Climate Report
.Farmers Science Congress.
Uttar Pradesh becomes 1st state to shortlist migrants for citizenship.
Other important current affairs.
1.NetSCoFAN (Network for Scientific Co-operation for Food Safety and Applied Nutrition):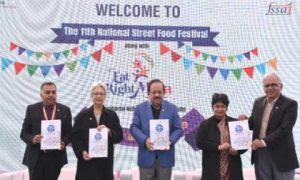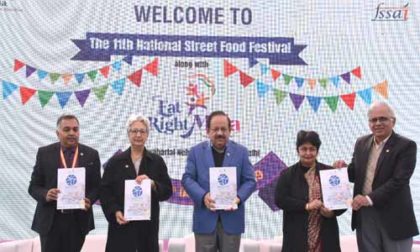 Union Health Minister launched NetSCoFAN (Network for Scientific Co-operation for Food Safety and Applied Nutrition), a network of research & academic institutions working in the area of food & nutrition.
About:
The NetSCoFAN would comprise of eight groups of institutions working in different areas viz. biological, chemical, nutrition & labeling, food of animal origin, food of plant origin, water & beverages, food testing, and safer & sustainable packaging.
FSSAI has identified eight Nodal Institutions who would develop a 'Ready Reckoner' that will have an inventory of all research work, experts and institutions and would carry out and facilitate research, survey, and related activities.
2.ICAR to Set up Farmers' Innovation Fund: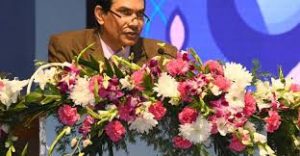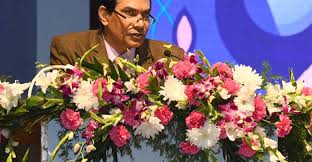 The Indian Council of Agricultural Research (ICAR) is all set to start a Farmers Innovation Fund. ICAR will bring a system to scientifically validate, scale-up and propagate the innovations of progressive farmers.As part of this system, an innovation centre will be established in New Delhi where the innovations will be scientifically validated and farmers will be allowed to pursue research work.
Key Points:
Agriculture and Science: The system intends to link farmers and farming with science and to ensure that their farm practices are science-based. It would also encourage farmers to continue their innovations.
Krishi Vigyan Kendras document the innovations of farmers.
Technology in Agriculture: ICAR emphasises that agriculture is a science and application of principles of science helps in boosting agriculture.The scientific approach and use of technology helped in the success of various agricultural and allied sectors' revolutions like- green revolution and white revolution.ICAR has created a link between 105 startups and farmers to encourage the use of technology in the farm sector.
Organic Farming: ICAR has developed 45 different organic farming models suitable for different agro-climatic regions and has validated 51 integrated farming systems to help increase farm income.
Fertilizers and Pesticides: ICAR is developing nano fertilizers and nano pesticides to promote organic farming and to reduce the use of pesticides and fertilizers
Youth and Agriculture: A program named Arya is also being implemented to improve rural bio-economy and attract youth to agriculture.
Till now over 5000 youth have been brought into this programme in which they have been trained to be entrepreneurs and begin a start-up. Around 104 such startups are marketing processed food items.
Indian Science Congress: Its theme for the year 2020 was "Science & Technology: Rural Development".
Also, Farmers' Science Congress was inaugurated for the first time in the 107 years of history of the Indian Science Congress highlighting the importance of farmer's innovations and their scientific validity.
3.Urban Co-operative Banks: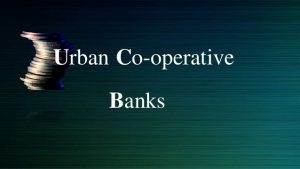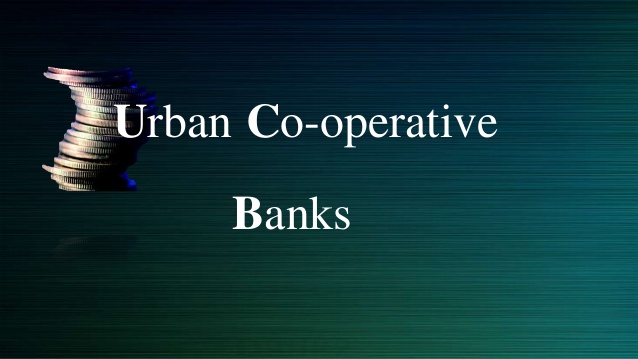 The Reserve Bank of India (RBI) has decided to impose restrictions on urban cooperative banks (UCBs) for deterioration of financial position, in line with the prompt corrective action (PCA) framework that is imposed on commercial banks.
About:
Under this revised Supervisory Action Framework (SAF), UCBs will face restrictions for worsening of three parameters:
when net non-performing assets exceed 6% of net advances,
when they incur losses for two consecutive financial years or have accumulated losses on their balance sheets, and
if the capital adequacy ratio falls below 9%.
For breach of such risk thresholds, UCBs will have to submit an action plan to correct the situation like reducing net NPAs below 6%, for restoring the profitability and wiping out the accumulated losses, and increasing capital adequacy ratio to 9% or above within 12 months.
The RBI may also seek a board-approved proposal for merging the UCB with another bank or converting itself into a credit society if CAR falls below 9%.
It can impose restrictions on declaration or payment of dividends or donations. Some of the other curbs include restricting fresh loans and advances carrying risk-weights more than 100% on incurring capital expenditure beyond a specified limit and on the expansion of the balance sheet.
4. Demand to include Tulu in the Eighth Schedule of the Constitution:
There has been growing demand to include Tulu in the Eighth Schedule of the Constitution. At present, Tulu is not an official language in India or any other country.
Key Points
Tulu is a Dravidian language whose speakers are concentrated in the region of Tulu Nadu, which comprises the districts of Dakshina Kannada and Udupi in Karnataka and the northern part of Kasaragod district of Kerala.
Kasaragod district is called 'Sapta bhasha Samgama Bhumi (the confluence of seven languages)', and Tulu is among the seven.
The oldest available inscriptions in Tulu are from the period between 14th to 15th century AD.
Why the demand?
Efforts are being made to include Tulu in the Eighth Schedule of the Constitution. If included in the Eighth Schedule,
Tulu would get recognition from the Sahitya Akademi.
Tulu books would be translated into other recognized Indian languages.
Members of Parliament and MLAs could speak in Tulu in Parliament and State Assemblies, respectively.
Candidates could write all-India competitive examinations like the Civil Services exam in Tulu.
The Eighth Schedule:to the Constitution of India lists the official languages of the Republic of India.As per Articles 344(1) and 351 of the Indian Constitution, the eighth schedule includes the recognition of the following 22 languages.
5.Children Excluded from Assam NRC: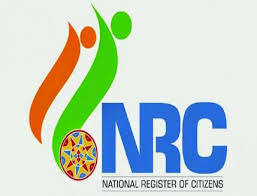 The Supreme Court has ordered that children excluded from the National Register of Citizens (NRC) for Assam but whose parents/guardians/caregivers are part of the final list, should not be sent to detention camps or separated from their loved ones at any cost.
The Supreme Court's order is in response to an application that stated that the unreasonable manner in which children have been excluded from the NRC final list even when their parents are included is in direct contravention with constitutional as well as the legal safeguards.
Assam NRC:
The National Register of Citizens (NRC) is the register containing names of Indian Citizens. The only time that an NRC was prepared was in 1951.
After the conduct of the Census of 1951, the NRC was prepared by recording particulars of all the persons enumerated during that Census.
The NRC in Assam is basically a list of Indian citizens living in the state. The citizens' register sets out to identify foreign nationals in the state.
The process to update the register began following a Supreme Court order in 2013, with the state's nearly 33 million people having to prove that they were Indian nationals prior to 24th March 1971.
The updated final NRC was released on 31st August 2019 with over 1.9 million applicants failing to make it to the list.
6.Maintenance and Welfare of Parents and Senior Citizens (Amendment) Bill, 2019:
The Maintenance and Welfare of Parents and Senior Citizens (Amendment) Bill, 2019 has been referred to the Standing Committee on Social Justice and Empowerment by the Lok Sabha Speaker. The bill was introduced in Lok Sabha in December 2019.
Salient features of the bill:
The definition of "children" and 'parents' has been expanded.
The definition of 'maintenance' and 'welfare' has been expanded.
The mode of submission of application for maintenance has been enlarged.
The ceiling of Rs.10,000/- as maintenance amount has been removed.
Preference to dispose of applications of senior citizens, above eighty years of age, early has been included.
Registration of Senior Citizens Care Homes/Homecare Service Agencies etc. have been included.
Minimum standards for senior citizen care homes has been included in the Bill.
Appointment of Nodal Police Officers for Senior Citizens in every Police Station and District level Special Police Unit for Senior Citizens has been included.
Maintenance of Helpline for senior citizens has been included.
7.Minority educational institutions: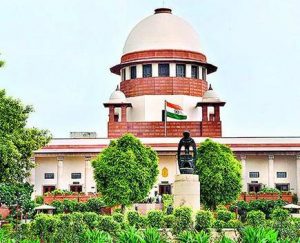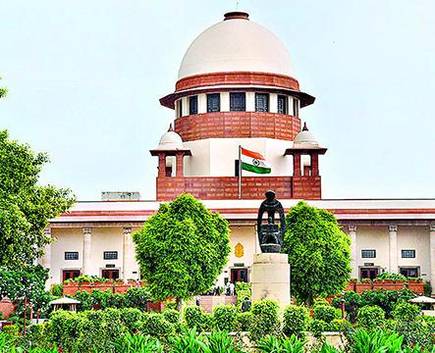 The Supreme Court has said that the state can regulate minority educational institutions.
About:
The Supreme Court held that the State is well within its rights to introduce a regulatory regime in the "national interest" to provide minority educational institutions with well-qualified teachers in order for them to "achieve excellence in education."
The management of minority institutions cannot ignore such a legal regime by saying that it is their fundamental right under Article 30 of the Constitution to establish and administer their educational institutions according to their choice.
8.Indian Data Relay Satellite System (IDRSS):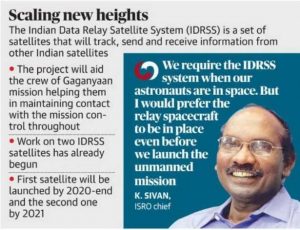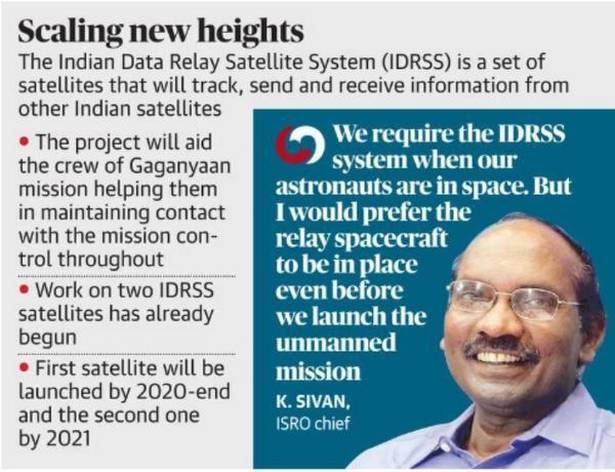 India plans to ring in its own era of space-to-space tracking and communication of its space assets this year by putting up a new satellite series called the Indian Data Relay Satellite System (IDRSS).
What is IDRSS?
The IDRSS is planned to track and be constantly in touch with Indian satellites, in particular, those in low-earth orbits that have limited coverage of earth.
It will be a set of satellites that will track, send and receive information from other Indian Satellites.
IDRSS satellites of the 2,000 kg class would be launched on the GSLV launcher to geostationary orbits around 36,000 km away.
A satellite in GEO covers a third of the earth below and three of them can provide total coverage.
Significance:
In the coming years, it will be vital to Indian Space Research Organisation (ISRO), whose roadmap is dotted with advanced LEO missions such as space docking, space station, as well as distant expeditions to the moon, Mars and Venus. It will also be useful in monitoring launches.
The first beneficiary would be the prospective crew members of the Gaganyaan mission of 2022 who can be fully and continuously in touch with mission control throughout their travel.
9. Centre releases Rs 5908 cr for flood relief to 7 states from the National Disaster Relief Fund: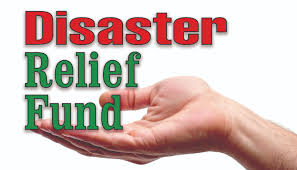 The states are- Uttar Pradesh, Karnataka, Tripura, Assam, Maharashtra, Madhya Pradesh and Himachal Pradesh.
About NDRF:
National Calamity Contingency Fund (NCCF) was renamed as the National Disaster Response Fund (NDRF) with the enactment of the Disaster Management Act in 2005.
Defined in Section 46 of the Disaster Management Act, 2005 (DM Act).
It is a fund managed by the Central Government for meeting the expenses for emergency response, relief and rehabilitation due to any threatening disaster situation or disaster.
Constituted to supplement the funds of the State Disaster Response Funds (SDRF) of the states to facilitate immediate relief in case of calamities of a severe nature.
10.Zo Kutpui' festival: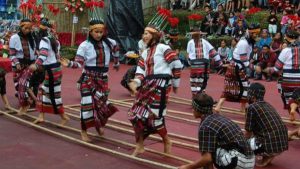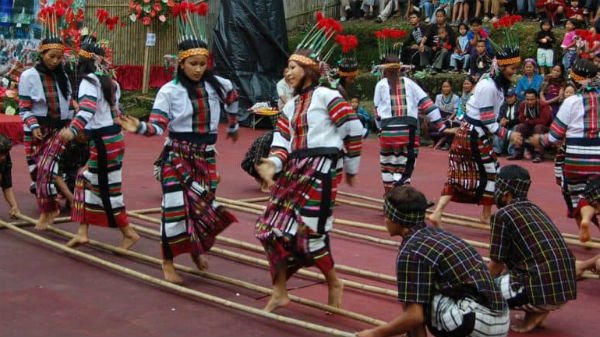 Mizoram govt to organize 'Zo Kutpui' globally to unify Mizo tribes.
The first festival would be held at Vanghmun, a hub town of Mizos in neighboring Tripura.
The event will see the presence of many important dignitaries from various Mizoram tribes and also witness cultural programs and traditional songs from various Mizo tribes from Mizoram and other northeastern states.
The event aims at re-unifying and strengthening brotherhood among different tribes of Mizoram.
11.Great Indian Bustards (GIB):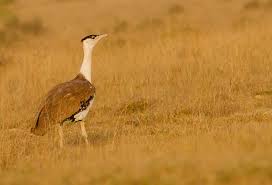 IUCN status is critically endangered.
Found in Gujarat, Maharashtra, Karnataka and Andhra Pradesh.
Listed in Schedule I of the Indian Wildlife (Protection)Act, 1972 and in the CMS Convention and in Appendix I of CITES.
Identified as one of the species for the recovery program under the Integrated Development of Wildlife Habitats of the Ministry of Environment and Forests.
12.IMD's State of Climate Report: 2019 the warmest year since 1901:
The International Meteorological Organisation released its "State of Climate Report" for the year 2019. Accord
Climate change has claimed 1,659 lives in India in the year 2019. It also stated that 2019 was the warmest year of India.
Deaths due to weather extremes: 2019 was a year of extremes – heat, cold, rain, and cyclones for India, killing a total of 1,562 people. Last year, the total number of deaths caused due to similar weather vagaries was 1,428.
The state-wise death toll caused due to various extreme weather events: Maharashtra (231), Jharkhand (138), Uttar Pradesh (135), Rajasthan ( 94), Kerala ( 86), Odisha (64), Jammu and Kashmir, Ladakh ( 51), Karnataka (43), Himachal Pradesh (27) and Madhya Pradesh (24).
India Meteorological Department:
IMD was established in 1875.
It is an agency of the Ministry of Earth Sciences of the Government of India.
It is the principal agency responsible for meteorological observations, weather forecasting, and seismology
13. Yoga Science Meet, Farmers Science Congress held at Indian Science Congress in Bengaluru: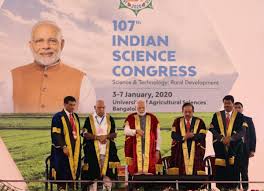 The Farmers Science congress was conducted for the first time in the 107-year history of the Indian Science Congress.
The event highlighted the importance of innovational practices in agriculture.
The conference is significant as the current era is shifting from becoming self-sufficient in production to nutritional security.
The importance of programs such as ARYA was stressed at the event.
About ARYA:
ARYA is Attracting and Retaining of Youth in Agriculture.
The event also stressed the following:
Development of nano-fertilizers and nano-pesticides by ICAR in order to promote organic farming.
Around 56 models of integrated farming have been developed that will be promoted by NABARD and linked to rural development programs.
Farmers Innovation Centres and Innovation Funds are to be set up.
14. Uttar Pradesh becomes 1st state to shortlist migrants for citizenship: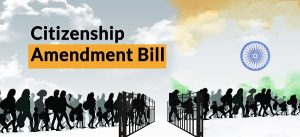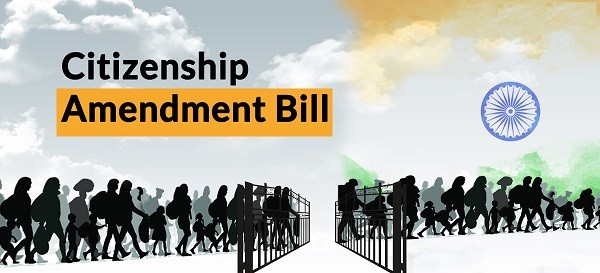 Uttar Pradesh is all set to become the first state in the country to start the exercise of shortlisting migrants from Pakistan, Bangladesh, and Afghanistan, eligible for citizenship under the new Citizenship Amendment Act (CAA).
The exercise will also identify those who are living illegally in the state.
All 75 district magistrates have been asked to track down migrants from Pakistan, Bangladesh, and Afghanistan who have settled here for decades, without citizenship
Other important current affairs:
1. California's new privacy law — the California Consumer Privacy Act (CCPA) is first-of-its-kind data legislation, which went into effect on January 1. The law gives Californians new controls over how companies use their data. These controls include the right to access the data, the right to ask for its deletion, and the right to prevent its sale to third parties.
2. Responding to President Donald Trump's threat to attack sites that were "important to Iran and Iranian culture", Iran's Foreign Minister said that Trump threatens to commit again new breaches of JUS COGENS. JUS COGENS or ius cogens, meaning "compelling law" in Latin, are rules in international law that are peremptory or authoritative, and from which states cannot deviate.
3. Shivalik Mercantile Co-operative Bank Limited has become the first urban cooperative bank (UCB) that has been granted 'in-principle' permission to convert into a small finance bank by the Reserve Bank of India (RBI).
4. The Ministry of Electronics and Information Technology (MeitY) has been asked by the Delhi High Court to give its stand on a petition against the rules pertaining to the operation of DigiLocker.
DigiLocker is a flagship initiative of MeitY under the 'Digital India' program.
This is the government's effort to create an electronic version of documents, which can be easily verified and stored in printable format.
The users can store their documents such as insurance, medical reports, PAN card, passport, marriage certificate, school certificate and other documents in the digital format.
The locker can be accessed by individuals, using their mobile number.
5. The CSO (Central Statistics Office) operating under Ministry of Statistics and Programme implementation released the first advance estimates of GDP number for the fiscal year 2020. The numbers are in line with the predictions of the Reserve Bank of India. According to the report, the GDP growth is estimated at 5% for the year 2019-20 as against 6.8% in 2018-19.
6. Two Oman ships arrived in Goa to participate in "Naseem-Al-Bahr", the Indo-Oman bilateral naval exercise:RNOV are Royal Navy of Oman Vessels. RNOV al Rasikh and RNOV Khassab arrived at Goa. Along with these ships, Indian Naval Ships Shubhadra and Beas will also participate in the exercise. The Indo-Oman Naval Exercises are being conducted since 1993.
7. The CISF observes 2020 as the "Year of Mobility" for the welfare of the troops.
It will focus on the construction of residential units and the implementation of welfare measures.
The CISF was initially established under the CISF act, 1968. It was converted into armed force under an amendment to the act in 1983. It is the largest security system in the world with more than 1,65,000 soldiers employed.
8. The third international symposium on marine ecosystems, challenges, and opportunities (MECOS-3) is to be held in Kochi from January 7 to 10.
9. The first edition of Khelo India University Games is scheduled to be held at the KIIT University in Bhubaneswar from February 22 to March 1, 2020.
10. Indian Grand Master P Magesh Chandran has won the 95th edition of the prestigious Hastings International Chess Congress in Hastings, England.
11. Defence Minister Rajnath Singh inaugurated the National Traders Convention in New Delhi. The convention has been organized by the Confederation of All India Traders and will deliberate upon various issues concerning traders.