GEMCOVAC –OM Vaccine : Approved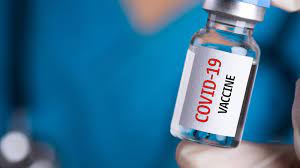 India's first indigenous mRNA vaccine for the Omicron variant, GEMCOVAC-OM was approved under emergency use guidelines by the Drug Controller General of India.
GEMCOVAC –OM Vaccine was developed using the indigenous platform technology by Gennova Biopharmaceuticals Ltd. and supported under the Mission COVID Suraksha, implemented by Biotechnology Industry Research Assistance Council (BIRAC).
It is a thermo-stable vaccine, which does not require ultra-cold chain infrastructure used for other approved mRNA-based vaccines, making it easy for deployment pan India.
It is delivered intra-dermally using a needle-free injection device system.
When administered intradermally in participants as a booster, it generated significantly higher immune responses.
The clinical outcome demonstrates the need for variant-specific vaccines for desired immune response.
mRNA vaccine contains messenger RNA (mRNA), a single-stranded RNA molecule that complements DNA.
It is created in the nucleus when DNA is transcribed by RNA polymerase to create pre-mRNA.