Daily Current Affairs for Government Exams:
Today Current Affairs: 8th June 2020 for UPSC IAS exams, State PSC exams, SSC CGL, State SSC, RRB, Railways, Banking Exam & IBPS, etc
Contents:
Social bubbles
Inter-Parliamentary Alliance on China":
New Orientation for a Reformed Multilateral System".:
Persian Gulf Region
The State of India's Environment, 2020 report
The ordinance to amend the Insolvency and Bankruptcy Code (IBC):
Environmental performance index
Trojan War
Other important current affairs.
1. Social bubbles.: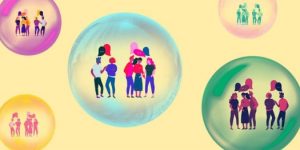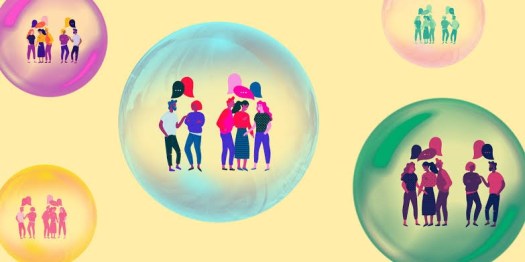 Many countries have started gradually lifting restrictions even as the number of cases of the infection continues to rise.
One of the ways of effective social distancing strategies to keep the Covid-19 curve flat suggested by experts include the idea of social bubbles.
The idea is based on New Zealand's model of household "bubbles", an exclusive social group that is allowed to meet with each other amid the pandemic.
A bubble is referred to as an individual's household or the people that one lives with. People may be allowed to extend their bubbles slightly to include caregivers or children who might be in shared care.
These people don't need to live in the same household but must be local.
New Zealand followed this approach during the lockdown and allowed the expansion of the bubbles as transmission slowed and restrictions eased.
In case a member of the bubble develops symptoms, the entire bubble quarantines itself, preventing further spread of the infection.
Bubbles allow those who are isolated to come into more social contact and to reduce the most harmful effects of the current social restrictions while continuing to limit the risk of chains of transmission.
Studies have shown that the concept of social bubbles proved effective for New Zealand since it allowed people who were isolated, vulnerable, or struggling to receive the care and support they needed.
Such a policy can be an effective policy for other countries to encourage compliance with social distancing regulations while meeting care and support needs.
2. Inter-Parliamentary Alliance on China":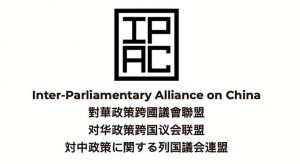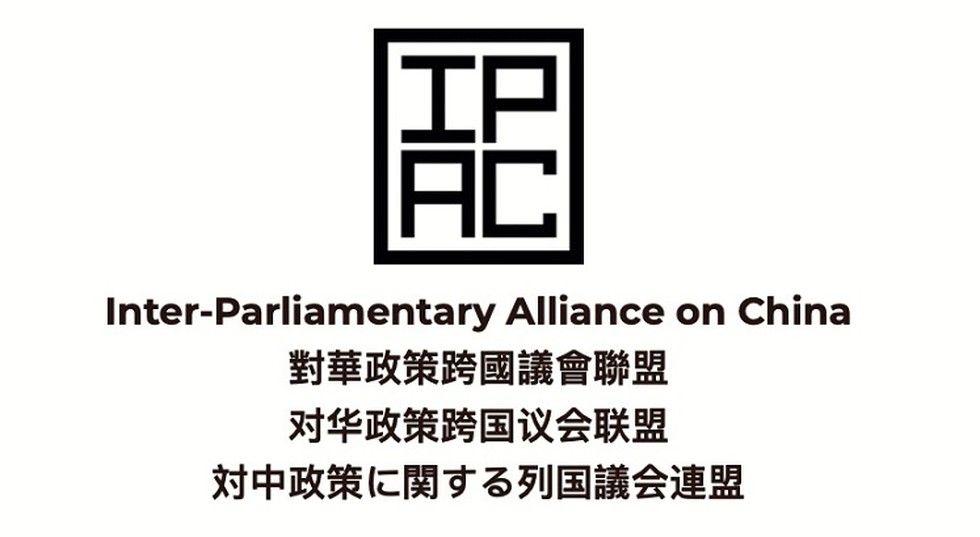 A group of senior lawmakers from eight democracies including the US has launched the Inter-Parliamentary Alliance on China to counter China.
It is a new cross-parliamentary alliance to help counter the threat posed by China's growing influence on global trade, security, and human rights.
The group aims to "construct appropriate and coordinated responses, and to help craft a proactive and strategic approach on issues related to China."
The list of participating nations includes the US, Germany, UK, Japan, Australia, Canada, Sweden, Norway, as well as members of the European parliament.
3. New Orientation for a Reformed Multilateral System".: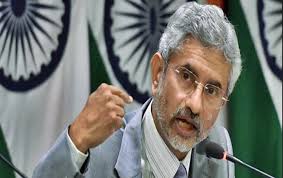 External Affairs Minister Dr. S. Jaishankar asserted that India's overall objective during the fresh tenure in the UN Security Council will be the achievement of "N.O.R.M.S., New Orientation for a Reformed Multilateral System".
He said this at the launch event of a brochure outlining India's priorities for its forthcoming campaign to secure an elected seat in the UN Security Council.
India is guaranteed a place in the UNSC as it is the sole candidate for the Asia-Pacific Group but needs two-thirds of the 193-member General Assembly to vote in its favor in a secret ballot scheduled for June 17 in New York.
This will be the eighth time India will occupy a non-permanent UNSC seat, with its last stint in 2011-2012.
4.Persian Gulf Region: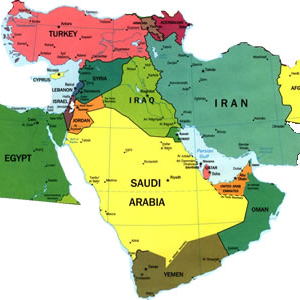 The Persian Gulf region has the presence of the major producers of crude oil and natural gas, and thereby contributing critically to the global economy.
Thus, maintaining peace in the geopolitically significant region through cooperative security by the regional members and major world economies is one of the best solutions to stabilize the region politically and economically.
Persian Gulf Region
The lands around the Persian Gulf are shared by eight countries namely, Bahrain, Iran, Iraq, Kuwait, Oman, Qatar, Saudi Arabia, and the United Arab Emirates.
These all eight countries are members of the United Nations.
United Arab Emirates (UAE), Bahrain, Saudi Arabia, Oman, Qatar, Kuwait are members of the Gulf Cooperation Council (GCC).
Out of Persian Gulf countries, Iran, Iraq, Kuwait, United Arab Emirates(UAE) and Saudi Arabia are members of OPEC.
Being major producers of crude oil and natural gas, there is a commonality of interest among these countries.
This commonality of interest has given rise to their own prosperity and subsequently, economic-political entanglements among them.
Recently, the geopolitical factors and conflicts in the West Asian region Yemen, Syria, Libya aggravated global and regional relationships.
The above-mentioned conflicts have hampered USA-Iran relations that were to be premised on the multilateral agreement on Iran's nuclear program agreed to by western powers.
The declining USA's commitment to sub-regional security has raised more issues among the members of the Gulf Cooperation Council (GCC) due to political and ideological disagreement with Iran.
The recent emergence of conflicting tactical and strategic interests and subjective considerations has created a division among the members of the GCC.
5.The State of India's Environment, 2020 report :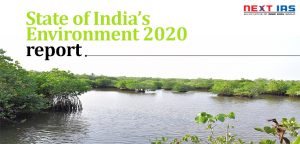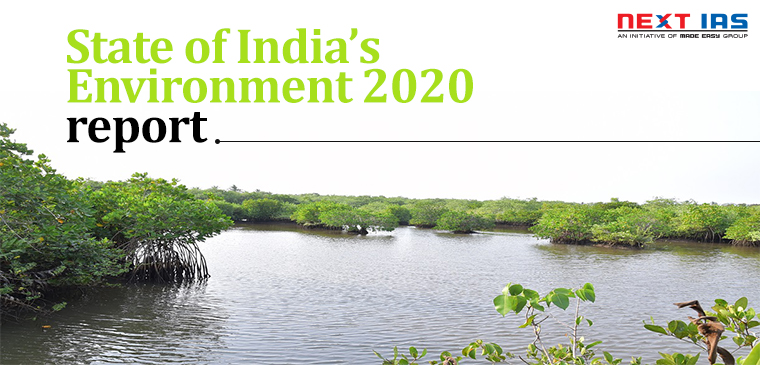 The State of India's Environment, 2020 report was released by Centre for Science and Environment (CSE), a research and advocacy organization. CSE also publishes the environment magazine Down to Earth.
19 major extreme weather events claimed 1,357 lives last year.
Internal displacement:
There were more than 50 lakh internal displacements in India in 2019, the highest in the world. India had one in five of all internal displacements caused by disasters across the world in 2019, mostly caused by floods, cyclones, and drought.
Flooding caused by the southwest monsoon led to 26 lakh displacements, while Cyclone Fani alone led to 18 lakh displacements, followed by cyclones Vayu and Bulbul. On the other hand, drought conditions in 19 States led to another 63,000 displacements.
Migrants:
The report also broke down the 2011 census data on migrant populations.
There were over 45 crore migrants in the country at the time, with the vast majority migrating within their own State.
In 2011, over 1.7 crore new migrants had moved for employment purposes, mostly from rural to urban areas.
6.The ordinance to amend the Insolvency and Bankruptcy Code (IBC):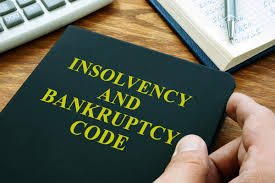 The government promulgated an ordinance to amend the Insolvency and Bankruptcy Code (IBC) whereby fresh insolvency proceedings will not be initiated for at least six months starting from March 25 amid the COVID-19 pandemic.
Default on repayments from March 25, the day when the nationwide lockdown began to curb COVID-19 infections, would not be considered for initiating insolvency the proceedings for at least six months.
Insolvency proceedings would not be initiated for "any default arising on or after March 25, 2020, for a period of six months or such further period, not exceeding one year from such date, as may be notified in this behalf".
"No application shall ever be filed for initiation of corporate insolvency resolution process of a corporate debtor for the said default occurring during the said period,"
The ordinance suspends sections 7, 9 and 10 on grounds that:

the pandemic has created uncertainty and stress for business for reasons beyond their control
the nationwide lockdown has added to disruption of normal business operations
in such circumstances, it would be difficult to find an adequate number of resolution applicants for a distressed/defaulting business

The suspension will also curb operational creditors, such as vendors and suppliers, from filing insolvency proceedings against corporate debtors. It will also block corporate debtors from self-filing in order to restructure debt.
Section 7, 9, and 10 of the Insolvency and Bankruptcy Code, 2016 allow for insolvency filings by financial creditors, operational creditors, and the corporate debtor itself.
7.Environmental performance index: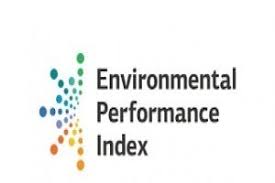 The 12th edition of the biennial Environment Performance Index (EPI Index 2020) has been released.
The index ranks 180 countries on 32 performance indicators across 11 categories covering environmental health and ecosystem vitality.
The index is a method of quantifying and numerically marking the environmental performance of a state's policies.
This index was developed from the Pilot Environmental Performance Index, first published in 2002, and designed to supplement the environmental targets set forth in the United Nations Millennium Development Goals.
The EPI was preceded by the Environmental Sustainability Index (ESI), published between 1999 and 2005. Both indices were developed by Yale University (Yale Center for Environmental Law and Policy) and Columbia University (Center for International Earth Science Information Network) in collaboration with the World Economic Forum and the Joint Research Centre of the European Commission.
Performance of India and neighbors:
India secured 168th rank. The country scored 27.6 out of 100 in the 2020 index.
India's rank was 177 (with a score of 27.6 out of 100) in 2018.
India scored below the regional average score on all five key parameters on environmental health, including air quality, sanitation and drinking water, heavy metals, and waste management.
It has also scored below the regional average on parameters related to biodiversity and ecosystem services too.
Among South Asian countries, India was in the second position (rank 106) after Pakistan on 'climate change'.
The 11 countries lagging behind India were Burundi, Haiti, Chad, Soloman Islands, Madagascar, Guinea, Côte d'Ivoire, Sierra Leone, Afghanistan, Myanmar, and Liberia.
All South Asian countries, except Afghanistan, were ahead of India in the ranking.
8.Trojan War: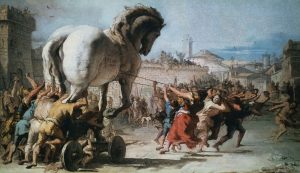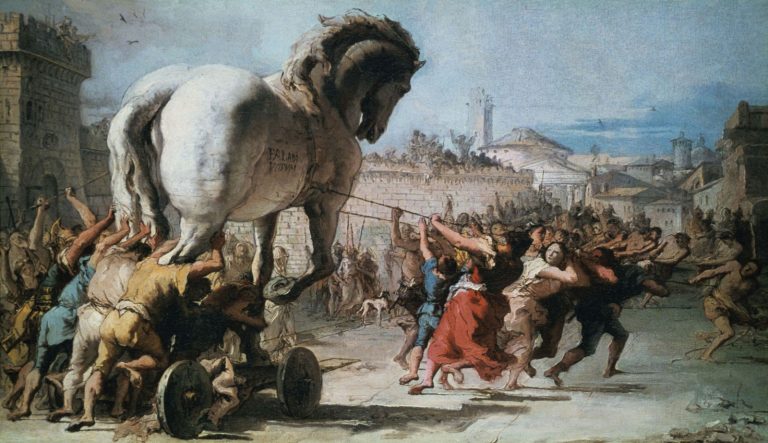 Last week, the Telangana High Court pulled up the state government over its low rate of coronavirus testing.
It also said, not testing in large numbers is almost like inviting the Trojan horse.
Used as a metaphor, the term "Trojan horse" refers to any person or thing that deceives or misleads a target in order to attack it from the inside.
It is derived from the ancient Greek story of the Trojan War — an epic that has for centuries influenced western poetry, art, and literature.
About Trojan War:
Fought after the ancient Greek state of Sparta invaded Troy, a kingdom located on the western shores of modern-day Turkey, after the Spartan queen Helen eloped with the Trojan prince Paris.
According to some versions, Helen was abducted by the Trojans.
Distraught, Helen's husband, the Spartan king Menelaus marched with his brother Agamemnon, the King of Mycenae (another Greek state), to rescue Helen.
The Greek side was supported by other powerful allies and included the fabled warriors Achilles, Odysseus, Nestor, and Ajax. The Greeks crossed the Aegean Sea and laid siege to Troy demanding Helen's return.
A bloody battle raged for more than 10 years, after which the Greeks made a show of retreating from their positions while leaving a large wooden horse inside which some of their soldiers hid at the gates of Troy.
The unsuspecting Trojan people decided to haul the wooden horse that they ostensibly took to be a gift, into their city.
At nighttime, the Greek soldiers led by Odysseus emerged from the horse and opened the city gates from inside, through which a larger force entered, leaving Troy to ruin.
As per Homerian classic Odyssey, Helen returned to Sparta with Menelaus.
HC's reference to Trojan horse means?
The High Court was comparing asymptomatic coronavirus carriers to the Trojan horse.,while suspecting nothing, and before we know it, the virus would have transmitted to us.
Since a person has no symptoms, it is not possible to know if they are coronavirus carriers unless they are tested.
Other important current affairs:
1. Coal India Subsidiary Western Coalfields Ltd (WCL) opened 3 new coal mines in Maharashtra and Madhya Pradesh having a combined annual production capacity of 2.9 million tonnes (MT).
The three mines which WCL has opened, are

Adasa Mine, an underground to open cast mine, in Nagpur Area of Maharashtra,
Sharda underground Mine in Kanhan Area and
Dhankasa underground mine in Pench Area of Madhya Pradesh.

The company launched a surveillance System named 'WCL EYE' to monitor operations of 15 major mines of the company round the clock. It will also help monitor coal stocks.It also launched an App named SAMVAAD to connect with its employees and stakeholders on this occasion.
2. The Darbuk-Shyok-Daulat Beg Oldie (DSDBO) road has been in the making for around two decades and is expected to be completed by 2020.
The 255-km road from Darbuk traverses at an altitude of 14,000 feet and reaches Shyok, the last Indian village in the region.
This road joins Leh to the Karakoram Pass, which divides Ladakh from China's Xinjiang province.
Between Shyok and Karakoram Pass lies Daulat Beg Oldie (DBO), a plateau at an altitude of over 16,000 feet, and the location of an Advanced Landing Ground (ALG) used by the air force to drop supplies.
DBO is India's northernmost corner, which in army parlance is called Sub-Sector North.
3. As India is going to come out of the Covid-19 lockdown, experts are debating over the shape of recovery of the Indian economy.
According to the World Bank's South Asia Economic Focus report, India's growth is likely to remain at 1.5-2.8% in 2020-21 which is the slowest since the 1991 economic reforms.
Many economists are also of the opinion that after hitting the bottom this year, the Indian economy will start its recovery in the next financial year (2021-22).
However, according to an analysis by Pronab Sen, former Chief Statistician of India, India's economy will contract not just in the financial year 2020-21 but also in 2021-22.
4. China has issued a white paper on the country's battle against COVID-19. The document is titled "Fighting COVID-19: China in Action."
The paper explains: China's prevention, control, and treatment efforts in the battle against the virus, as well as the efforts made at a global level in international cooperation.
From early outbreak to an all-out nationwide effort to save as many lives as possible, the Chinese Government has taken the most comprehensive, the strictest and the most thorough prevention and control measures to combat the coronavirus outbreak.
China has made full use of the weapon to win the battle against COVID-19.
It has vowed to continue advocating globalization and multilateralism amid the coronavirus pandemic and in its aftermath.
It has released information on COVID-19 in an open and transparent manner as required by law.
US President Donald Trump and leaders of several countries have accused China of not being transparent in reporting the deadly disease, leading to huge human casualties and economic crisis across the world.
Recently, the World Health Assembly (WHA), the decision-making body of the Geneva-based World Health Organisation (WHO), passed a unanimous resolution to probe the origin of the virus. China also backed the resolution.
5. Union Minister of Housing and Urban Affairs has launched three advisories on the occasion of World Environment Day.
These advisories are (1) Advisory on Material Recovery Facilities (MRFs) for Municipal Solid Waste (MSW), (2) Advisory on Landfill Reclamation, and (3) a Draft advisory on On-site and Off-site Sewage Management Practices.
These advisories have been prepared by the Central Public Health and Environmental Engineering Organisation (CPHEEO) under the Swachh Bharat Mission (Urban).
The documents released are part of an effort to find and facilitate sustainable solutions to some of the key problems hindering holistic sanitation and solid waste management. He said when the Prime Minister Narendra Modi
On the occasion, a toolkit for a communication campaign on fecal sludge management titled 'Malasur- The Demon of Defeca' was also released. It aims at heightening the risk perception of fecal sludge.
6. India's first solar-powered ferry, Aditya, which became an icon on the Vaikom-Thavanakadavu route in Kerala, is among 12 such ferries that have been shortlisted for the Gustave Trouvé Award. It is the sole entrant from Asia.
Operated by the Kerala State Water Transport Department (KSWTD), the vessel was built by Navalt Solar and Electric Boats, Kochi.
The per km energy cost of Aditya is low, and the ferry normally operates 22 trips a day, covering a total of 66 km, carrying 75 passengers per trip. It needs just ₹180 per day in energy cost, compared to about ₹8,000 for a diesel-run ferry of similar size.
7.Recently, the Government of Odisha has announced the establishment of three mega educational complexes exclusively for tribal students, where both academic and sporting skills will be harnessed.
The complexes will be established in tribal-dominated districts such as Keonjhar, Sundargarh, and Mayurbhanj.
Santal and Bhuyan are two dominant tribal groups living in these districts.
Each complex will house 3,000 tribal students, which is a unique initiative in the field of tribal education.
These complexes will have state of the art facilities to improve the educational and sporting skills of tribal students from Standard I to XII.
State-of-the-art (cutting edge or leading edge) refers to the highest level of general development, as of a device, technique, or scientific field achieved at a particular time.
8. Recently, the National Tiger Conservation Authority (NTCA) has clarified that the tigers in the country have shown a healthy annual growth rate of 6%.
These findings are stated according to the quadrennial All India Tiger Estimation conducted in 2006, 2010, 2014, and 2018.
It has been observed that the recorded growth of 6% offsets natural losses and keeps tigers at the habitats carrying capacity level.
The carrying capacity of an environment is the maximum population size of a biological species that can be sustained in that specific environment, given the food, habitat, water, and other resources available.
For the period 2012 to 2019, the average tiger deaths per year is 94.
National Tiger Conservation Authority (NTCA) is a statutory body under the Ministry of Environment, Forests and Climate Change.
It was established in 2005 following the recommendations of the Tiger Task Force.
It was constituted under enabling provisions of the Wildlife (Protection) Act, 1972, as amended in 2006, for strengthening tiger conservation, as per powers and functions assigned to it.
9. The National Gallery of Modern Art (NGMA), New Delhi will organize online NAIMISHA 2020- Summer Art Program from 8th June 2020 to 3rd July 2020, to reach its audiences during the Covid-19 outbreak.
It is an initiative to provide a chance to participants and art enthusiasts to create and learn from practicing artists.
The program includes online workshop sessions on painting, sculpture, printmaking and Indra Jal (an interdisciplinary creative workshop).
The exhibition of selected artworks from the program will be displayed on So'ham, the cultural media platform of NGMA.
10.  An engineer from Thane has made a first-of-its-kind 'Internet-controlled' robot specifically to address the needs of hospitals treating COVID-19 patients.
The gizmo, aptly called 'Coro-bot' independently dispenses food, water, beverages, medicines  and even some good advice to Corona patients without the need for nurses, ward staff, or other care-givers.
It eliminates the need for physical presence or contact of nurses or ward boys with the patient.
Designed and created by Pratik Tirodkar, founder of a start-up PNT Solutions, Dombivali.
12. Spandan Campaign:
Chhattisgarh government has launched the Spandan Campaign to contain incidents of suicide and fratricide involving police personnel.
Under the campaign, the superintendents of police associated with the Chhattisgarh Government will start a parade in their districts every Friday.
After the event, the grievances of the personnel are to be addressed. Also, the campaign has made medical treatment and counseling of depressed officers mandatory.
The campaign will also make arrangements for yoga classes for the police personnel at all the district headquarters.
The cooperation of local yoga teachers has been sought to conduct these classes.
Also, the police officers have been instructed to redress grievances of police personnel in regular intervals. The superintendents have been instructed to visit police stations regularly and make arrangements for recreational activities.
13. Magnetocaloric materials:
Scientists at the International Advanced Research Centre for Powder Metallurgy and New Materials (ARCI), an autonomous R&D Centre of Department of Science and Technology (DST) has developed a rare-earth-based magnetocaloric material that can be effectively used for cancer treatment.
They are certain materials in which the application and removal of a magnetic field cause the materials to become warmer or cooler.