Daily Current Affairs for Government Exams:
Today Current Affairs: 9th June 2020 for UPSC IAS exams, State PSC exams, SSC CGL, State SSC, RRB, Railways, Banking Exam & IBPS, etc
Contents:
Central Administrative Tribunal (CAT) for the Union Territories of Jammu and Kashmir and Ladakh.:
.Assam Gas Leak:
.Rising forex reserves:
Operation Blue Star:
KOI-456.04
Anonymous group:
Aditya: India's First Solar Ferry:
Other important current affairs
1. Central Administrative Tribunal (CAT) for the Union Territories of Jammu and Kashmir and Ladakh.: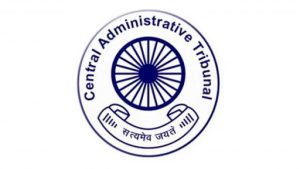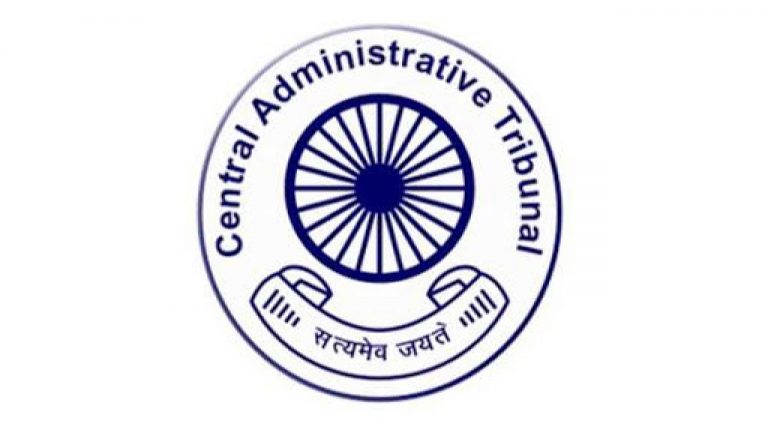 Union Minister of Personnel & Public Grievances inaugurated the 18th Bench of Central Administrative Tribunal (CAT) for the Union Territories of Jammu and Kashmir and Ladakh.
Setting up of CAT Bench of Jammu to deal exclusively with service matters of government employees would reduce the burden of various Courts.
Earlier, in a notification issued under section 5(7) of the Administrative Tribunals Act, 1985, the Central Government has specified Jammu and Srinagar as the places at which the benches of the CAT shall ordinarily sit for the UT of Jammu and Kashmir and UT of Ladakh.
The Central Administrative Tribunal (CAT) had been established under Article 323 – A of the Constitution.
To adjudicate disputes and complaints with respect to recruitment and conditions of service of persons appointed to public services and posts in connection with the affairs of the Union or other authorities under the control of the Government.
Under Section 17 of the Administrative Tribunal Act, 1985, the Tribunal has been conferred with the power to exercise the same jurisdiction and authority in respect of contempt of itself as a High Court.
The Tribunal is guided by the principles of natural justice in deciding cases and is not bound by the procedure, prescribed by the Civil Procedure Code.
Salaries and Allowances and Conditions of Service of the officers and other employees of the Tribunal are specified by the Central Government.
2.Assam Gas Leak: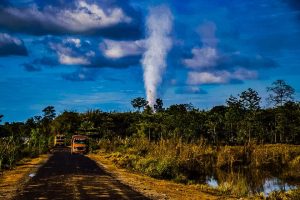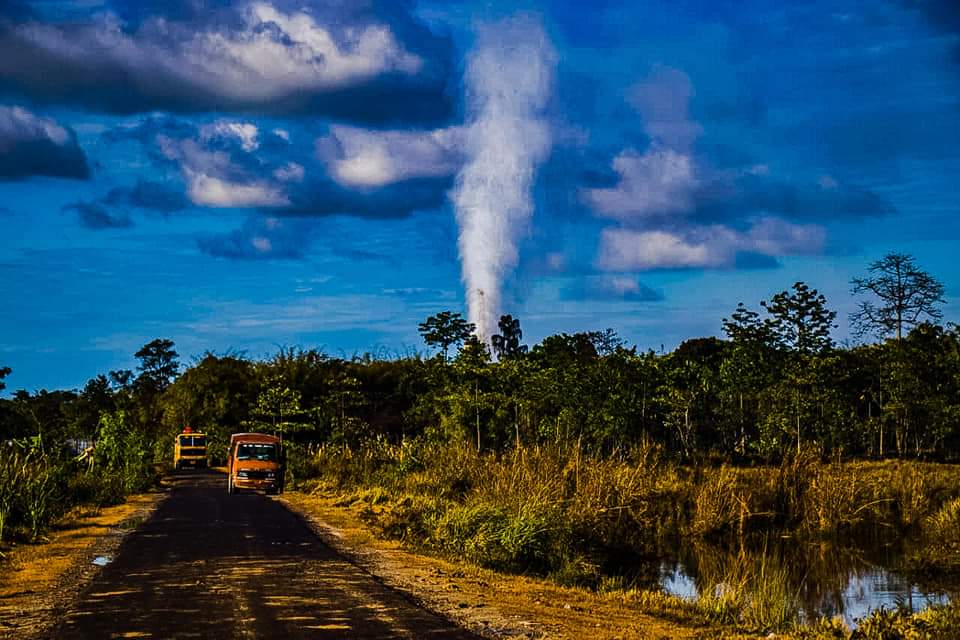 Recently, a gas leak has occurred at Baghjan well in the Tinsukia district of Assam following a blowout.
The Baghjan well is a purely gas-producing well in Tinsukia district, and is at an aerial distance of 900 metres from the Dibru-Saikhowa National Park.
It has been drilled by Oil India Limited (OIL) since 2006.
Natural gas is a mix of propane, methane, propylene and other gases.
The gas well at Baghjan was under maintenance, for which it was temporarily shut. The Blowout Preventer (BOP) was also removed.
However, the gas started to ooze out of the well during the maintenance.
The reason behind the blowout (a sudden/uncontrolled release of gas/oil) is not clear.
It may have occurred due to lack of attention, poor workmanship, bad maintenance, old age, sabotage to morpho-tectonic factors.
Sometimes, the disturbance of pressure balance in a well may also lead to sudden blowouts.
The authorities have built a temporary water reservoir through pipelines from the Dangori river nearby the well to control the blowout.
To control a blowout, a huge quantity of water is required so that the gas does not catch fire.
The control of a blowout depends on two things: the size of the reservoir and the pressure at which the gas is flowing out. Many blowouts also automatically collapse on their own.
The gas leak at the Baghjan is still not under control and it is continuously leaking.
The limited space and non-availability of open space above the wellhead pose a huge challenge in the placement of BOP.
The BOP placement involves a huge risk since Baghjan is a gas well and runs the risk of catching fire at any point.
The gas is flowing with the wind in the radius of up to 5 km and condensate (the residue from gas) is falling on bamboo, tea gardens, banana trees, betel nut trees among others.
The gas leak has also caused deaths of Gangetic dolphins and a variety of fish.
The number of birds has also decreased because they have flown away.
3.Rising forex reserves: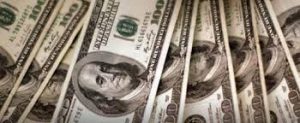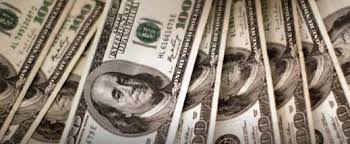 Amid pandemic, India's foreign exchange reserves are rising and are slated to hit the $500 billion mark soon.
In the month of May, forex reserves jumped by $12.4 billion to an all-time high of $493.48 billion (around Rs 37.30 lakh crore) for the week ended May 29.
The level of foreign exchange reserves has steadily increased by 8,400 percent from $5.8 billion as of March 1991 to the current level.
Forex reserves are external assets in the form of gold, SDRs (special drawing rights of the IMF), and foreign currency assets (capital inflows to the capital markets, FDI, and external commercial borrowings) accumulated by India and controlled by the Reserve Bank of India.
Official foreign exchange reserves are held in support of a range of objectives like supporting and maintaining confidence in the policies for monetary and exchange rate management including the capacity to intervene in support of the national or union currency.
It will also limit external vulnerability by maintaining foreign currency liquidity to absorb shocks during times of crisis or when access to borrowing is curtailed.
forex reserves rising despite the slowdown in the economy because of Rising in investment in foreign portfolio investors in Indian stocks and foreign direct investments (FDIs).
Fall in crude oil prices has brought down the oil import bill, saving the precious foreign exchange.
Overseas remittances and foreign travels have fallen steeply – down 61 percent in April from $12.87 billion.
The rising forex reserves give a lot of comfort to the government and the Reserve Bank of India in managing India's external and internal financial issues at a time when the economic growth is set to contract by 1.5 percent in 2020-21.
It's a big cushion in the event of any crisis on the economic front and enough to cover the import bill of the country for a year.
The rising reserves have also helped the rupee to strengthen against the dollar.
Reserves will provide a level of confidence to markets that a country can meet its external obligations, demonstrate the backing of domestic currency by external assets, assist the government in meeting its foreign exchange needs and external debt obligations and maintain a reserve for national disasters or emergencies.
4.Operation Blue Star: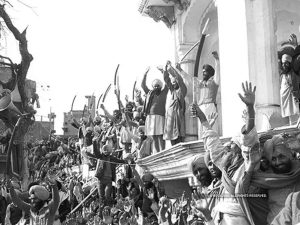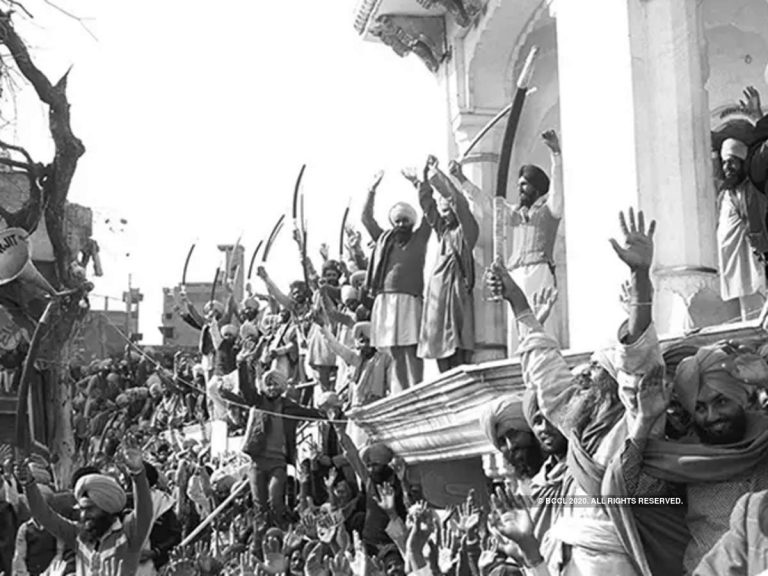 Recently, the 36th anniversary of Operation Blue Star was observed by the country.
Operation Blue Star:
It is a code name given to an Indian Military Operation to remove the separatists who were hidden inside the Golden Temple at Amritsar on 5th June 1984.
The operation was ordered by the then Prime Minister Indira Gandhi, primarily to take control of the Harmandir Sahib Complex in Amritsar (popularly known as the Golden Temple).
The Indian military entered into the premises of the temple to drive out the Sikh extremist religious leader, Jarnail Singh Bhindranwale, and his armed followers.
The operation had two components to it, Operation Metal which was the invasion on the temple complex and Operation Shop which was confined to the countryside of the state.
This Operation helped in eliminating Khalistani terrorism.
Jarnail Singh Bhindranwale wanted the Indian government to pass the Anandpur Resolution, and thereby agree to the formation of a separate state of Khalistan for Sikhs.
Since 1982, this radical leader of Sikhism had managed to gain enough support for his cause and by mid-1983 had set up a base inside the Golden Temple complex, with ammunition and his followers.
Hence, Operation Blue Star was launched between 1st June and 6th June 1984, with the aim of getting rid of Bhindranwale and his demands.
The operation resulted in the death of Bhindranwale.
A few months post-Operation Blue Star, Indira Gandhi was assassinated by her Sikh bodyguards, followed by severe anti-Sikh riots in Delhi.
5.KOI-456.04: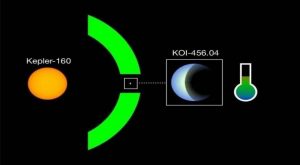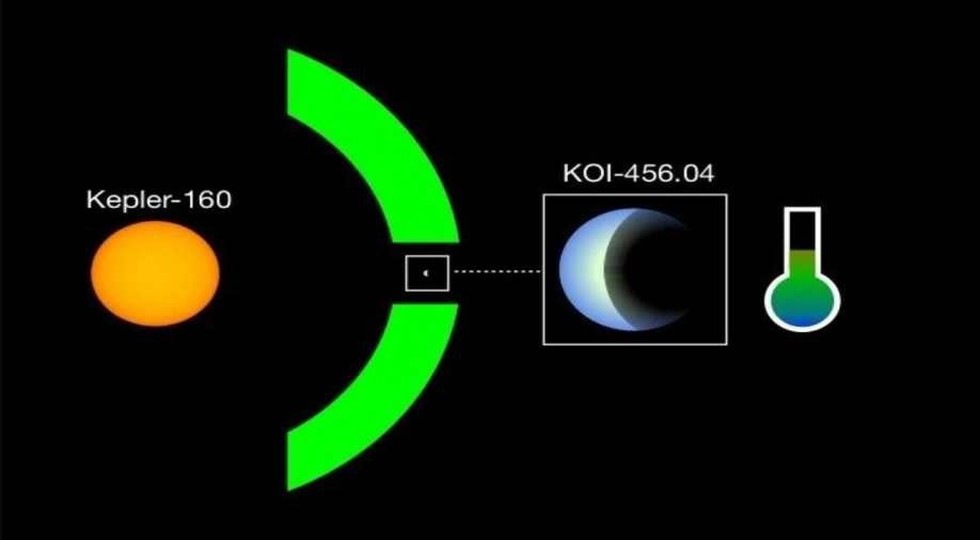 Scientists have found a new exoplanet-star pair having a resemblance to the Sun-Earth system.
The Planet candidate, KOI-456.04 is similar in size and orbit to the Earth we live on. It sits in the system of the Kepler 160, a sun-like star, which is believed to have three planets in its system.
The star Kepler-160 and its companion KOI-456.04 are more reminiscent of the Sun-Earth system than any previously known exoplanet-star pair, according to a team of scientists led by the Max Planck Institute for Solar System Research (MPS) in Gottingen, Germany.
Most of the Earth-like exoplanets known so far are in orbit around a faint red dwarf star emitting their energy mostly as infrared radiation rather than as visible light.
The light shed on KOI-456.04 by its Sun-like host star, however, is very much like the daylight seen on our home planet.
Moreover, the orbital period of KOI-456.04 around its Sun-like star is almost identical to an Earth year.
6. Anonymous group: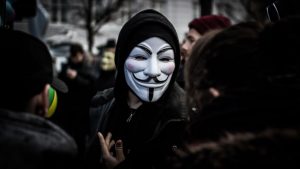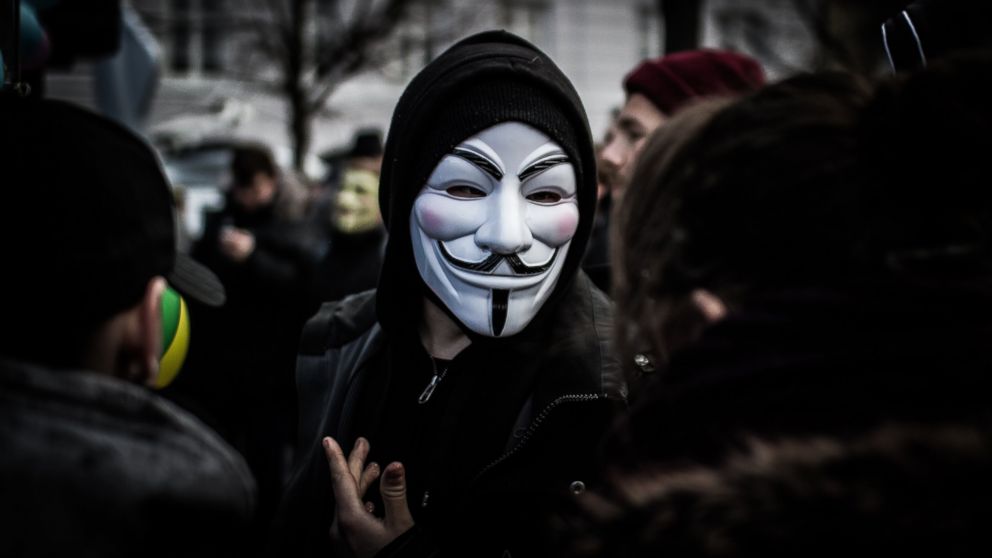 As racial tensions in the US continue to make headlines, the 'hacktivist' group Anonymous has been accused of carrying out a cyberattack on the websites of the city of Minneapolis and its police department, making them temporarily inaccessible.
The Anonymous group has been described as a decentralized online collective with no particular political affiliation, that rallies around causes such as opposing censorship and government control and promoting freedom of speech.
In the past, it has expressed support for the Occupy movement and Julian Assange's WikiLeaks.
The worldwide group is believed to include anyone who wants to join; its members being referred to as 'anons'.
A signature characteristic of Anonymous is the Guy Fawkes mask, portrayed in the dystopian novel and film 'V for Vendetta', in which an anarchist anti-hero wearing the mask fights against a fascist, white supremacist government.
Anonymous is known to primarily employ what is known as 'Distributed Denial of Service (DDoS) attacks' – in which hackers swamp a website's server with data that causes it to crash, making the website inaccessible.
Another tactic that it uses is 'Defacement' when the target web site's pages are replaced with the hacktivists' messages and graphics. A related method is 'Redirection' in which a change in the chosen web site's addressing causes its users to be redirected to another page.
The group also uses more serious methods such as 'Doxing', in which private or sensitive information is stolen, destroying data using computer viruses, and 'phishing' for extracting personal data.
7.Aditya: India's First Solar Ferry: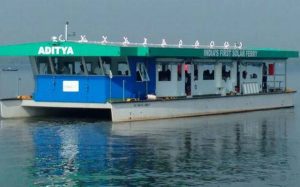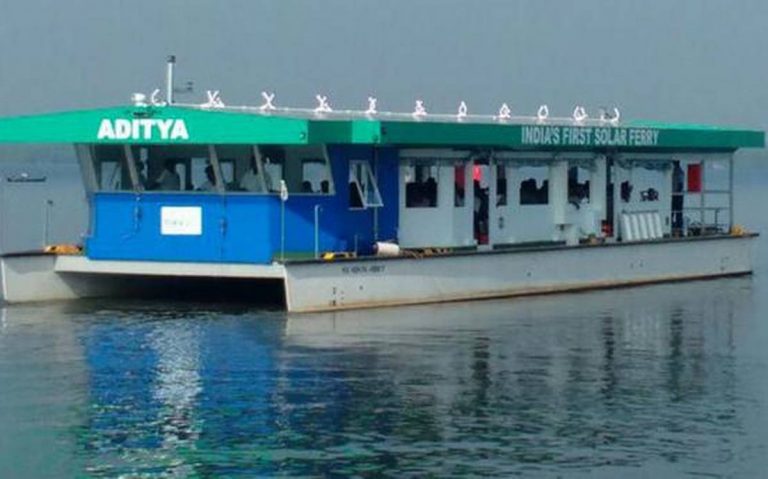 Recently, India's first solar-powered ferry, Aditya has been shortlisted for the Gustave Trouvé Award as the only entrant from Asia.
Aditya is among 12 such ferries that have been shortlisted for the award across the world.
Gustave Trouvé Awards
Gussie Electric Boat Awards were instituted in memory of Gustave Trouvé, a French electrical engineer and pioneer in electric cars and boats.
Trouvé was a prolific inventor with over 75 patents. He had also developed a 5-m-long prototype electric boat in 1881.
Aditya is operating between Vaikkom and Thavanakkadavu in Kerala. It was launched in November 2016 and started its services in 2017.
It is India's first solar-powered ferry and the largest solar-powered boat.
It is operated by the Kerala State Water Transport Department (KSWTD) and built by Navalt Solar and Electric Boats, Kochi.
It is powered by a motor that can source energy from solar panels, batteries, and generators.
Solar vessels do not create air and noise pollution.
Aditya has a very low per km energy cost and it operates 22 trips a day, covering a total of 66 km, carrying 75 passengers per trip.
It needs just Rs. 180 per day in energy cost, compared to about Rs. 8,000 for a diesel-run ferry of similar size, which is unusual for a high technology product to have such a low energy cost.
Other important current affairs:
1. The Indian Air Force has designed, developed, and manufactured an Airborne Rescue Pod for Isolated Transportation (ARPIT).
This pod will be utilized for the evacuation of critical patients with infectious diseases including COVID-19 from high altitude areas, isolated and remote places.
The system has been developed as a lightweight isolation system made from aviation certified material. The isolation system caters for a suitable number of air exchanges, integration of medical monitoring instruments, and ventilation to an intubated patient.
The ARPIT utilizes High-Efficiency Particulate Air (HEPA) H-13 class filters and supports invasive ventilation using Transport Ventilator.
2.India's first online waste exchange platform:
Launched by the Andhra Pradesh Government.
It will help the authorities monitor the movement of hazardous waste in real-time using the tools incorporated in the platform.
The platform will be handled by the AP Environment Management Corporation (APEMC).
The APEMC will streamline collection of the waste from industries, sort and streamline the waste as hazardous or non-hazardous or e-waste according to a category, and scientifically dispose of it at various waste disposal centers.
3. Recently, researchers at the Indian Institute of Technology (IIT) Madras have identified a specific microRNA (miRNA) called 'miR-155' that is over-expressed in tongue cancer.
These are short non‐coding Ribonucleic Acids (RNAs) containing 20–24 nucleotides that participate in virtually all biological pathways in animals.
They play important roles in many cancers, carcinogenesis, malignant transformation, and metastasis.
Carcinogenesis: It is the formation of cancer (uncontrolled development of cells), whereby normal cells are transformed into cancer cells. It is also called oncogenesis or tumorigenesis.
Malignant transformation: It is the process by which cells acquire the properties of cancer. This may occur as a primary process in normal tissue, or secondarily as malignant degeneration of a previously existing benign tumor.
Metastasis: The spread of cancer cells from the place where they first formed to another part of the body. In metastasis, cancer cells break away from the original (primary) tumor, travel through the blood or lymph system, and form a new tumor in other organs or tissues of the body.
4. Ministry of Road Transport and Highways has issued an order dated 5th June 2020 mandating a Distinct color band for the number plate sticker for BS-6 four-wheel vehicles.
The order mandates a strip of green color of 1 cm width on top of the existing sticker carrying details of registration for BS-VI vehicles of any fuel type i.e. for petrol or CNG which have a light blue color sticker and a diesel vehicle which is of orange color.
These stickers will now have a green strip of 1 cm on top for BS-VI, as mandated.
The BS-VI emission standards, which have been mandated w.e.f. 1st April 2020, provide for stricter and cleaner emission norms and are at par with the emission standards being followed across the world.
Such distinct identification of vehicles for such emissions standard is also being followed in other countries.
5. Union Minister Jitendra Singh launched COVID BEEP, India's first physiological parameters monitoring system for COVID-19 patients.
COVID BEEP (Continuous Oxygenation & Vital Information Detection Biomed ECIL ESIC Pod) is India's first indigenous, cost-effective, wireless physiological parameters monitoring system for COVID-19 patients.
It has been developed by ESIC Medical College Hyderabad in collaboration with IIT Hyderabad and the Department Of Atomic Energy.
COVID BEEP would emerge as an effective antidote to the original COVID. COVID BEEP will greatly reduce the transmission risk as well as help save resources like PPEs.
6. National Gallery of Modern Art (NGMA), New Delhi has announced ONLINE NAIMISHA 2020- Summer Art Program from 8th June 2020 to 3rd July 2020.
In the online NAIMISH 2020 program, four workshops will be organized entitled Painting workshop, Sculpture workshop, Printmaking, and Indrajaal – The Magic of Art from 8th June 2020 to 3rd July 2020.
The month-long ONLINE summer program by NGMA, New Delhi is an initiative to provide a chance to its participants to create and learn from practicing artists without compromising their health.
The title of the program NAIMISHA-represents a sacred place where people offer their shraddha or devotion.
7. Uttrakhand opened its biggest biodiversity park in Haldwani on World Environment Day (5th June).
Biodiversity is the variety and variability of life on Earth. Biodiversity Parks are basically natural reserves with varieties of plants and animals.
The theme of this year's World Environment Day is 'Celebrate Biodiversity'