Daily Current Affairs for Government Exams:
Today Current Affairs: 10th June 2020 for UPSC IAS exams, State PSC exams, SSC CGL, State SSC, RRB, Railways, Banking Exam & IBPS, etc
Contents:
QS World University Rankings 2021
Data released by the National Statistical Office (NSO), the Gross Value Added (GVA) estimates for the first three quarters of the financial year 2019-20,
Krishna and the Godavari dispute
Democrats unveil police reform bill:
Other important current affairs
1.QS World University Rankings 2021: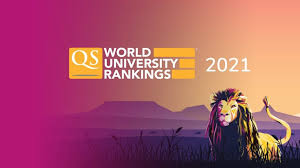 Recently, QS World University Rankings 2021 shows a decline in the rankings of the Indian Institutes of Technology (IITs) and the Indian Institute of Science (IISc).
Only the newer IITs in Guwahati and Hyderabad have shown some improvement.
Key Points
Only three educational institutes from India, the IIT Bombay (172), IISc Bengaluru (185) and IIT Delhi (193) feature in the top 200 list.
Despite the Centre's flagship Institutes of Eminence (IoE) scheme to boost the Indian presence in these global rankings, the total number of Indian institutions in the top 1,000 global list has fallen from 24 to 21.
In private universities, BITS Pilani and the Vellore Institute of Technology (VIT) have dropped out of the top 1,000 list, but OP Jindal Global University has climbed to the 650-700 band in the rankings.
Out of the six parameters, Indian institutions get zero scores on the ratio of international faculty and students while scoring well on research impact, measured through citations per faculty.
India also scores poorly on faculty-student ratio because of counting only full-time faculty whereas American universities include Ph.D. students who are teaching or are research assistants.
Indian academics have focused on that if a parameter comparing the cost of education to students is introduced, Indian institutions would be among the world's top 50.
Earlier in 2020, IITs jointly decided to boycott the World University Rankings released by the Times Higher Education (THE) questioning its methodology and transparency.
QS World University Rankings
Quacquarelli Symonds (QS) is a leading global career and education network for ambitious professionals looking to further their personal and professional development.
QS develops and successfully implements methods of comparative data collection and analysis used to highlight institutions' strengths.
The 'QS World University Rankings' is an annual publication of university rankings which comprises the global overall and subject rankings.
Six parameters and their weightage for the evaluation:

Academic Reputation (40%)
Employer Reputation (10%)
Faculty/Student Ratio (20%)
Citations per faculty (20%)
International Faculty Ratio (5%)
International Student Ratio (5%)
2. Gross Value Added: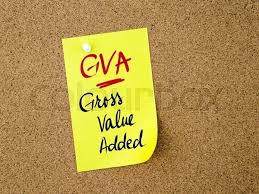 According to the provisional data released by the National Statistical Office (NSO), the Gross Value Added (GVA) estimates for the first three quarters of the financial year 2019-20, revealed significant revisions from what the NSO had shared back in February 2020.
In February, the NSO had pegged year-on-year GVA growth rates in the first three quarters at 5.4%, 4.8%, and 4.5%, respectively.
However, the latest estimates saw significant downward revisions in the GVA data pertaining to the first three quarters to 4.8%, 4.3%, and 3.5% respectively.
The revisions combined with dull performance in the fourth quarter ultimately lowered the overall annual GVA growth estimate for 2019-20 by as much as 1% point to 3.9%, from the 4.9% forecast in February.
The significant revisions in GVA data point to a deeper weakness in the service sectors.
The growth estimates for the largest services sector, Financial, Real Estate, and Professional Services, have been reduced sharply.
Q1, Q2, and Q3 growth have been cut from 6.9%, 7.1%, and 7.3%, respectively to 6%, 6%, and 3.3%, respectively.
Financial, Real Estate, and Professional Services contribute almost one-fourth of the overall GVA.
Trade, Hotels, Transport, Communications, and services related to Broadcasting also saw a significant reduction in estimates.
Q1, Q2, and Q3 growth have been cut from 5.7%, 5.8%, and 5.9%, respectively to 3.5%, 4.1%, and 4.3%, respectively.
These services contribute almost 20% to GVA and are the second-largest component of GVA.
However, the revisions show two other key sectors, Agriculture and Public Administration in a positive light.
The Public Administration sector's Q1, Q2, and Q3 growth have been revised from 8.7%, 10.1%, and 9.7%, respectively, to 7.7%, 10.9%, and 10.9%.
3.Krishna and Godavari rivers dispute: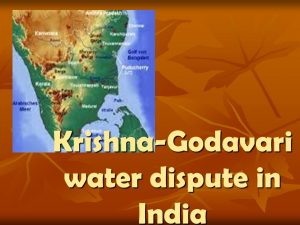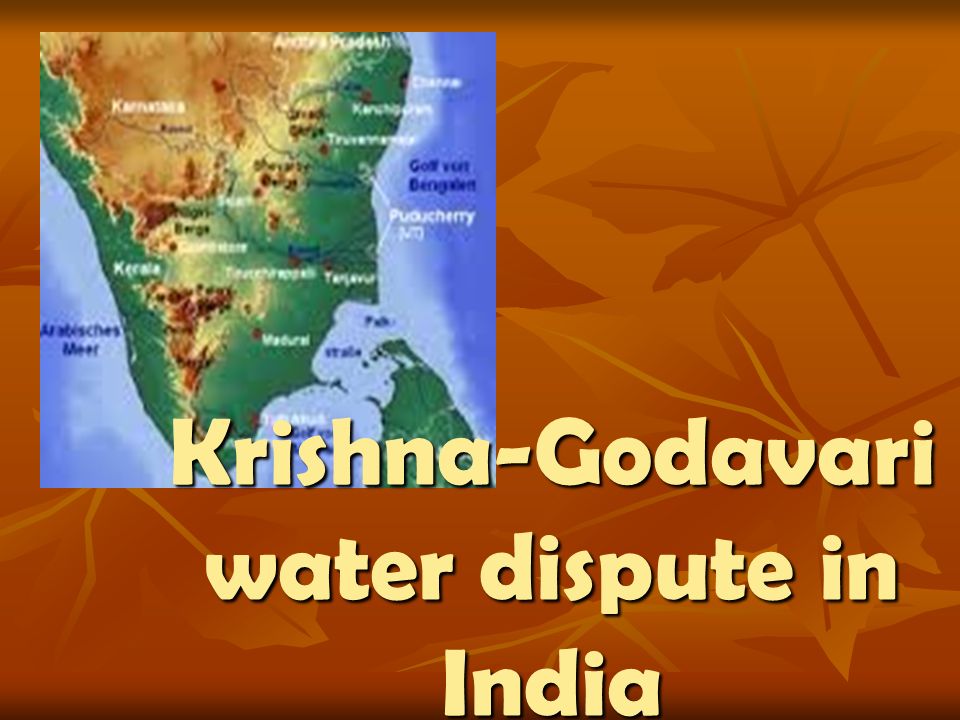 The Union government is going to take stock of water utilization from the Krishna and Godavari rivers following Telangana and Andhra Pradesh filing complaints against each other.
In this regard, the Union Ministry of Jal Sakthi has asked the Chairpersons of the Krishna and Godavari River Management Boards to procure the details of the irrigation projects in Maharashtra and Karnataka, too, and submit them to the Centre in a month.
The main objective of the exercise appears to be to assess whether surplus water will be available for the new projects in the light of the disputes.
issue: The two States- AP and Telangana- share stretches of the Krishna and the Godavari and own their tributaries.
They have embarked on several new projects without getting clearance from the river boards, the Central Water Commission, and the apex council comprising the Union Water Resources Minister and the Chief Ministers, as mandated by the Andhra Pradesh Reorganisation Act, 2014.
But, the Telangana government last year filed a complaint against the AP government for taking up projects across the Krishna river.
Krishna Water Dispute Tribunal:
Two tribunals have been constituted to resolve the disputes of the Krishna water.
Andhra Pradesh has countered the second Krishna Water Dispute Tribunal (KWDT) order issued by Justice Brijesh Kumar in 2010.
The Brijesh Kumar Tribunal has allocated 81 thousand million cubic feet (tmcft) of surplus water to Maharashtra, 177 tmcft to Karnataka and only 196 tmcft to Andhra Pradesh.
After the creation of Telangana as a separate state in 2014, Andhra Pradesh is asking to include Telangana as a separate party at the KWDT and that the allocation of Krishna waters be reworked among four states, instead of three.
It has challenged the order of the Brijesh Kumar Tribunal in the Supreme Court.
Godavari Water Dispute Tribunal:
The Godavari Water Dispute Tribunal headed by Justice Bachawat was constituted by the Government in April 1969.
The tribunal was tasked to look after the dispute over the Godavari river between Andhra Pradesh, Madhya Pradesh, Chhattisgarh, Odisha, and Karnataka over the sharing of the Godavari river water.
The Bachawat Tribunal gave its final award in 1980.
Accordingly, each State was free to utilize the flow in the Godavari and its tributaries up to a certain level.
Thus, Andhra Pradesh decided to divert 80 tmcft of Godavari water from Polavaram to Krishna river, upstream of Vijayawada, so that it could be shared with Karnataka and Maharashtra.
Once Telangana came into existence in 2014, the Godavari water and, more specifically, the Polavaram project became the bone of contention between Telangana and Andhra Pradesh.
While the project will take care of the irrigation needs of the Godavari districts of Andhra Pradesh, Telangana fears it would submerge many villages in its Khammam district.
Odisha too has expressed its reservations over the Polavaram dam's design.
Union Government has asked the Krishna and Godavari River Management Boards to procure the details of the irrigation projects on these rivers, including from Maharashtra and Karnataka, and submit them to the Centre in a month.
The main objective of the exercise appears to be to assess whether surplus water will be available for the new projects in Telangana and Andhra Pradesh, in the light of the disputes.
4. Democrats unveil police reform bill: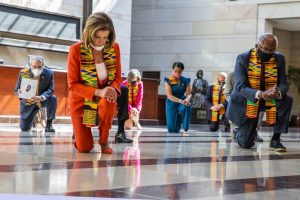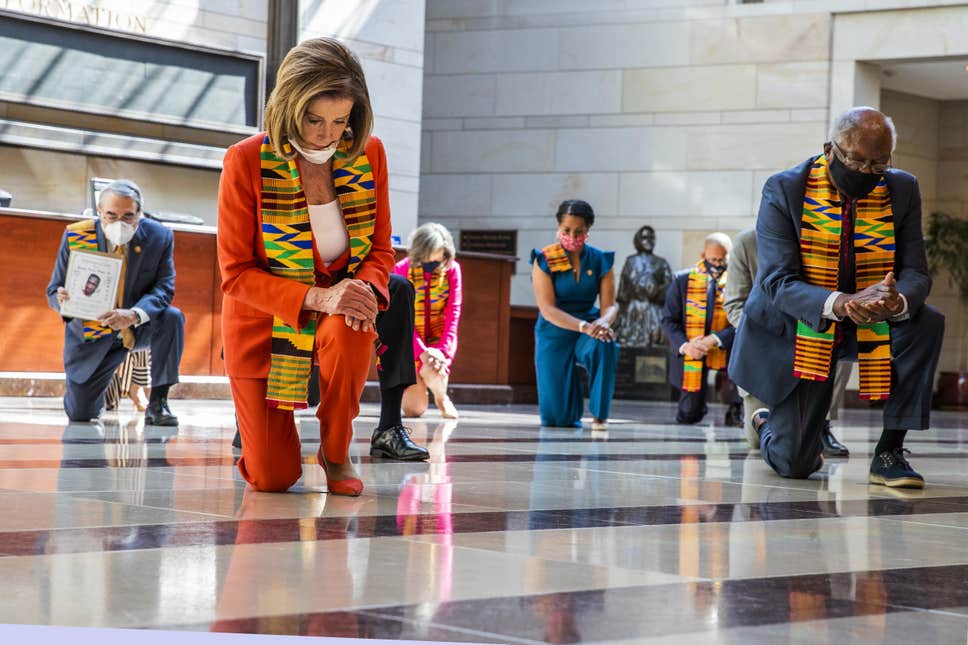 Top US congressional Democrats have unveiled a bill- the Justice in Policing Act- to overhaul police practices as Americans gather daily to protest excessive use of force and systemic racism.
The legislation would make sweeping changes designed both to deter police use of force and hold officers more accountable for abuses.
The legislation now needs support from Republicans.
This comes two weeks after the death of George Floyd, the black, unarmed man who died after a Minneapolis police officer knelt on his neck for nearly nine minutes.
The incident sparked a nationwide furor over sustained brutality against black Americans.
The bill proposes to:
Reform "qualified immunity" for officers, making it easier for people whose constitutional rights were violated to recover damages
Change the federal standard of criminal police behavior from "willful" to acting "knowingly or with reckless disregard," to address the difficulty of prosecuting officers
Start a federal registry of police misconduct and require states to report use of force to the U.S. Justice Department
Ban police use of chokeholds and carotid holds, and condition funding for state and local departments on barring the practices
Stop the use of "no-knock" search warrants in drug cases in the U.S., while also making state and local money contingent on stopping use of the warrants
Give the Justice Department subpoena power to carry out "pattern and practice" investigations into police department conduct
Provide state attorneys general with grants to carry out pattern and practice probes and create a process for independent investigations into uses of force
Require training on racial bias and implicit bias at the federal level, and condition state and local funding on offering training
Curb transfers of military-grade weapons to state and local police
Classify lynching as a federal hate crime
Other important current affairs:
1. The Coral Triangle Day 2020 was observed on June 9.
The Coral Triangle Day was established on June 9, to celebrate and raise awareness of ocean conservation and protection, especially on the Coral Triangle.
The Coral Triangle day was observed the first time on June 9, 2012, in conjunction with the World Oceans Day on June 8.
The day is observed by the Coral Triangle Initiative on Coral Reefs, Fisheries, and Food Security (CTI-CFF), also shortly known as the Coral Triangle Initiative (CTI). It is a multilateral partnership of six countries (Indonesia, Malaysia, Philippines, Papua New Guinea, Solomon Islands, Timor-Leste).
2. Delhi Lt Governor Anil Baijal has issued two orders that struck down key announcements made by the Delhi government in the past week. These include:
To reserve beds in private and Delhi government hospitals for residents of Delhi. To limit the scope of Covid-19 testing.
Chief Minister Arvind Kejriwal has announced to restrict COVID-19 treatment in Delhi's private hospitals and those run by the government of NCT only to those with proof of residence in the city.
Besides, the Director-General of Health Services Delhi (DGHS), had ruled out testing of asymptomatic contacts of confirmed patients.
Right to Health' is an integral part of 'Right to Life' under Article 21 of the Constitution. While health care is far from being universal in India, positively denying that to someone on the grounds of residency is insensitive and irresponsible.
The NCT is functionally contiguous with Gurugram in Haryana and NOIDA in Uttar Pradesh. Thousands cross these borders for work and other needs including health care. People contribute to tax revenues in three different jurisdictions. And hence there cannot be restrictions.
In his second order, the L-G, pointing out "deviation" from guidelines of the Indian Council for Medical Research (ICMR), directed the Delhi government to test asymptomatic direct and high-risk contacts of confirmed cases as well.
It is because deviation in the ICMR guidelines can result in inadequate contact tracing of affected individuals and can result in further spread of COVID-19 in NCT of Delhi.
3. Defense Institute of Advanced Technology (DIAT), a Deemed University, Pune has developed a Nano-technology based disinfectant spray to combat COVID-19 by disinfecting all types of surfaces.
It has been named "ANANYA". This can be used by anyone, from a common man to a healthcare worker, for an individual as well as large scale use.
This spray can be used on masks, PPEs, hospital linens, as well as other likely contaminated surfaces such as medical instruments, elevator buttons, doorknobs, corridors, and rooms.
This Nano-technology assisted formulation will not only stop the novel coronavirus from entering the human body, but it will also kill the virus when the virus comes in contact with this formulation layer on masks and PPEs.
This is a water-based spray and will be effective for more than 24 hours after spray.
4. Researchers have observed that deep-sea hotspots of biodiversity are also likely to be microplastic hotspots.
Although microplastics are known to spread on the global seafloor, the processes that control their dispersal and concentration in the deep sea remain largely unknown.
The researchers have studied the spatial distribution and ultimate settling position of the microplastics and its effects on the biodiversity hotspots in the deep oceans.
There are above-ground biodiversity hotspots like the tropical rain forests, alpine tundra, etc. Likewise, there are landforms beneath the sea that provide rich marine diversity which include Coral reefs, Seamounts, etc.
Microplastics
Microplastics are small plastic pieces of less than five millimeters in size.
It includes microbeads (solid plastic particles of less than one millimeter in their largest dimension) that are used in cosmetics and personal care products, industrial scrubbers that are used for aggressive blast cleaning, microfibers used in textiles and virgin resin pellets used in plastic manufacturing processes.
5. The Chief Ministers of Andhra Pradesh and Odisha will hold talks to clear out all differences with regard to the sharing of Vamsadhara river waters.
Andhra Pradesh wants to build the Neradi bridge across the river which will be possible only after Odisha's consent.
Andhra Pradesh also wants to complete the inter-linking of its Nagavali river with the Vamsadhara and expand the Madduvalasa Reservoir project soon.
Madduvalasa Project is a Medium Irrigation Project with a reservoir across the Suvarnamukhi river, a tributary of the Nagavali river.
Agriculture is the only assured economic activity for the people living in the backward region and in the absence of rapid industrialization, there is a need to concentrate on irrigation projects to make agriculture a viable activity.
In February 2006, Odisha sent a complaint to the Central Government under Section 3 of the Inter-State River Water Disputes (ISRWD) Act, 1956 regarding its water disputes with Andhra Pradesh pertaining to Inter-State River Vamsadhara.
It demanded the constitution of an Inter-State Water Disputes Tribunal for adjudication.
6. Many sweet shop owners across India have started using the UV light mechanism to disinfect food items and killing the virus.
UV radiations are normally used to kill microorganisms.
Particularly, UV-C, also known as Ultraviolet germicidal irradiation (UVGI) is a disinfection method that uses short-wavelength ultraviolet light to kill or inactivate microorganisms by destroying their nucleic acids and disrupting their DNA, leaving them unable to perform vital cellular functions and stops their replication.
UVGI is used in a variety of applications, such as food, air, and water disinfection.
Few research studies have found that UVC radiation is also effective in killing coronaviruses on various surfaces, but efficiency is variable for different kinds of surfaces depending on their texture.
UV radiation is the portion of the Electro-Magnetic spectrum between X-rays and visible light.
7. Central Board of Indirect Taxes and Customs (CBIC) launched its flagship program Turant Customs at Bengaluru and Chennai.
Importers will now get their goods cleared from Customs after a faceless assessment is done remotely by the Customs officers located outside the port of import.
Now, the goods imported at Chennai may be assessed by the Customs officers located at Bengaluru and vice versa, as assigned by the Customs' automated system.
The start of Turant Customs at Bengaluru and Chennai will be the first phase of the All India roll out which would get completed by 31st December this year.
The first phase will cover imports of Mechanical, Electrical, and Electronics types of machinery at the ports, airports, and ICDs of Bengaluru and Chennai.
Turant Customs will benefit the importers by eliminating routine interface with the Customs officers and providing uniformity in assessment across the country.
8.A look at 8 COVID therapies being used in hospitals in Mumbai and elsewhere.
List of 8 therapies being used in Indian hospitals for fighting COVID:
Remdesivir: Remdesivir, an antiviral drug first developed for treating Ebola in 2014, is one of the possible Covid-19 treatments being investigated in the WHO's Solidarity Trial. It inhibits viral replication in the body.
Favipiravir: Favipiravir is an antiviral given to inhibit viral replication. It is used as an anti-influenza drug.
Tocilizumab: This is an immunosuppressant commonly used to treat for rheumatoid arthritis.
Itolizumab: This drug is commonly used for skin disorder psoriasis, rheumatoid arthritis, multiple sclerosis, and autoimmune disorders.
Hydroxychloroquine: This antimalarial drug is a subject of debate over its efficacy against Covid. India is the largest producer of this drug.
Doxycycline + ivermectin: Doxycycline is an antibiotic used to fight infection in the urinary tract, eye, or respiratory tract. Ivermectin is an anti-parasite drug for the treatment of scabies, head lice, and filariasis. The combination is used to treat Covid patients with acute symptoms.
Ritonavir + lopinavir: These antivirals are commonly used to treat HIV patients.
Plasma therapy: This is meant for critical patients with low oxygen saturation levels, or those suffering a cytokine storm.
9. The court passed the order on migrant workers after suo motu taking cognizance of the migrant workers' exodus.
Court said: Migrant workers should not be prosecuted for trying to reach home amid the national lockdown.
States/Union Territories should withdraw all complaints under Section 51 of the Disaster Management Act and other related offenses lodged against migrant laborers who are alleged to have violated lockdown measures by moving on roads.
Railways should provide the States with 171 more Shramik Special trains within the next 24 hours to transport migrant workers.
10. North Korea has cut off all inter-Korean communication lines with the South, including a hotline between the two nations' leaders.
The North said this was the first in a series of actions, describing South Korea as "the enemy".
This move was triggered by South Korean activists who sent anti-Pyongyang messages in balloons across the border.
It is a country in East Asia constituting the northern part of the Korean Peninsula.
The country is bordered to the north by China and by Russia along the Amnok and Tumen rivers, and to the south by South Korea, with the heavily fortified Korean Demilitarized Zone (DMZ) separating the two.