100 Days 100 Pays Campaign : RBI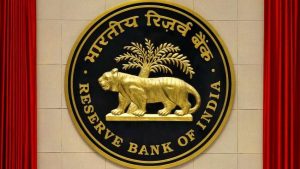 The Reserve Bank of India (RBI) recently announced the launch of the '100 Days 100 Pays' campaign on June 1. This campaign aims to trace and settle the top 100 unclaimed deposits in every bank across all districts within a span of 100 days.
100 Days 100 Pays' campaign is to proactively address the issue of unclaimed deposits held by banks.
The campaign specifically targets the top 100 unclaimed deposits in each bank within every district, aiming for a comprehensive and widespread settlement. By focusing on these deposits, the RBI aims to ensure that the rightful owners or claimants receive their long-overdue funds.
As per the RBI's available data until February, Public Sector Banks had transferred a substantial amount of ₹35,012 crore as unclaimed deposits to the RBI.
This staggering amount underscores the significance of addressing the issue promptly and effectively.