AVGAS 100 LL: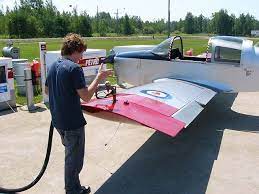 Union Minister of Petroleum and Natural Gas launched AVGAS 100 LL.
The launch event hosted by Indian Oil at Hindan Airforce Station witnessed participation by senior officials from Indian Airforce, senior officials from MoPNG and MoCA and officials from Flying Training Organizations (FTOs).
At present AVGAS 100 LL is completely imported product. The domestic production of AVGAS 100 LL produced by Indian Oil at its Gujarat Refinery will make flying training more affordable in India.
This product which fuels the aircraft operated by FTOs and Defense forces, is being imported for decades by India.
Indian Oil's R&D, Refineries and Marketing teams have achieved this feat of indigenous production and have offered price advantage to the industry.
AV GAS 100 LL produced by IndianOil's flagship refinery at Vadodara has been tested and certified by Directorate General of Civil Aviation (DGCA), the statutory body of the Government of India to regulate civil aviation in India.
It is a higher-octane Aviation fuel meeting the product specifications with superior performance quality standards, as compared to imported grades.