100% Quota To Locals: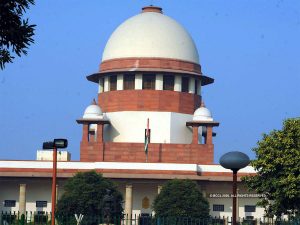 SC Quashes Jharkhand Decision to Grant 100% Quota to Locals in Govt Jobs
Observation by SC "'The citizens have equal rights, and the total exclusion of others by creating an opportunity for one class is not contemplated by the founding fathers of the Constitution of India"
Jharkhand Government in 2016 granted 100% reservations to locals of 13 scheduled areas in public jobs. Previously State HC had termed the decision discriminatory and impermissible.
The move is unconstitutional and ultra vires Articles 14, 16(2), 16(3) and 35 of the Constitution of India.
For reservation outer limit is 50% as specified in the Indra Sawhney case, 1992.
The top court relied on the constitution bench judgment of 2020 related to a 100% quota in jobs in Andhra Pradesh.
The power of the Governor does not supersede the fundamental rights guaranteed under Part III of the Constitution.