Rohini Commission: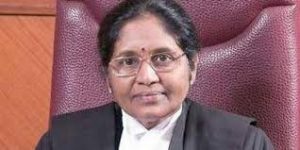 The Centre has extended the tenure of The Commission to Examine Sub-categorisation of Other Backward Classes (OBCs) headed by Justice G Rohini, former Chief Justice of Delhi High Court. The commission now has until July 31 to submit its report.
OBCs are granted 27% reservation in jobs and education under the central government.
In September last year, a Constitution Bench of the Supreme Court reopened the legal debate on sub-categorization of Scheduled Castes and Scheduled Tribes for reservations.
The debate arises out of the perception that only a few affluent communities among the over 2,600 included in the Central List of OBCs have secured a major part of this 27% reservation.
The argument for sub-categorization or creating categories within OBCs for reservation is that it would ensure "equitable distribution" of representation among all OBC communities.
To examine this, the Rohini Commission was constituted on October 2, 2017.
Before the Rohini Commission was set up, the Centre had granted constitutional status to the National Commission for Backward Classes (NCBC).