26th Edition Of National Federation Cup Senior Athletics Championships: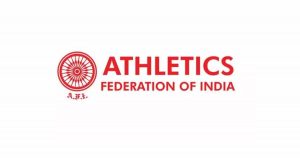 The 26th Edition of National Federation Cup Senior Athletics Championships is going at Birsa Munda Stadium, Ranchi (Jharkhand) from 15 May 2023.
The Competition is organized in Men and Women section.
It is a domestic tournament of the Indian athletics season.
It is organised by the Athletics Federation of India (AFI). Some of the Events are Jumps; throws- shot put, discus throw, javelin throw; Sprinting Events etc.
The AFI is the apex body for running and managing athletics in India and affiliated to the International Amateur Athletic Federation (IAAF), Amateur Athletic Association (AAA) and Indian Olympic Association.
The AFI has as many as 32 affiliated state units and institutional units.
The AFI came into existence in 1946 and the federation organises the National Championships, trains the Indian Athletics National Campers and selects the Indian Athletics Teams for various international competitions, including the Olympics, Asian Games, World Championships, Asian Championships and other international meets.