National Educational Alliance For Technology (NEAT 3.0):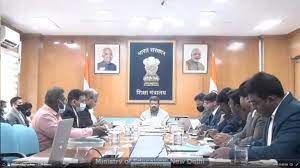 The Ministry of Education has announced a new National Educational Alliance for Technology (NEAT 3.0) to use technology for better learning outcomes in Higher Education.
Model of NEAT Scheme: It is based on a Public-Private Partnership model between the Government and the Education Technology (Ed-Tech) companies of India.
The objectives of NEAT are to bring the best technological solutions in education pedagogy on a single platform for the convenience of Economically and Socially weaker sections of society.
Technology solutions using Artificial Intelligence for customized learning or e-content in niche areas having highly employable skills are being identified for showcasing on the portal.
Modus Operandi: Under this, the government plans to distribute free coupons for an array of courses offered by ed-tech companies.
Implementing Agency: All India Council for Technical Education (AICTE).