2nd Phase Of Saansad Khel Mahakumbh 2022-23: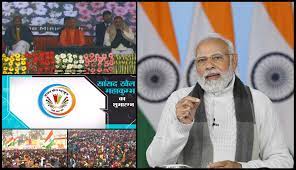 The Prime Minister of India recently inaugurated the 2nd phase of Saansad Khel Mahakumbh 2022-23 (18-28 Jan), organised in Basti (UP). The first phase was organised from 10-16 Dec 2022.
The Khel Mahakumbh is a novel initiative that provides an opportunity and a platform to showcase sporting talent, and motivates people to take sport as a career option.
Various types of competitions (indoor and outdoor) are organised by Khel Mahakumbh such as – wrestling, kabaddi, kho kho, basketball, football, hockey, volleyball, etc.
Through these games, performing athletes are being selected for further training under the Sports Authority of India.