Additional Dose Of A Covid-19 Vaccine: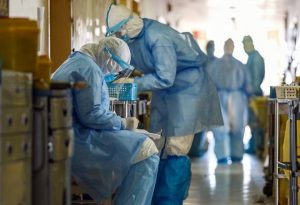 With the Omicron variant of Covid-19 spreading across the country, the need for a booster shot or an additional jab may feel more urgent than ever.
An additional dose, originally called a third dose, is given to people with moderately or severely compromised immune systems to improve their response to the initial vaccine series.
The term "third dose" was used to refer to additional doses for the two mRNA vaccines, but now the term is "additional dose" because those who received a Johnson & Johnson "one dose" vaccine may also be eligible for a dose based on their immune systems.
People with weakened immune systems might not develop enough immunity after vaccination with two doses of a vaccine. An additional dose, thus, might improve their protection against the novel coronavirus.
A booster shot is nothing but a means of strengthening one's immune system against a particular pathogen. It may be exactly the same original vaccine, in which case its goal is to increase the magnitude of protection by producing more antibodies.
The booster shot is an additional dose after the protection provided by the original shot(s) has started to decrease over time.