Advanced Traffic Management System (ATMS) Standards: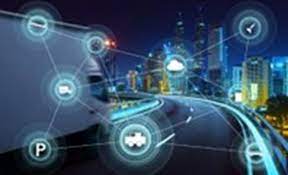 To improve road safety and reduce incident response time, the National Highways Authority of India (NHAI) will implement upgraded and forward-looking Advanced Traffic Management System (ATMS) Standards and Specifications, 2023.
Aim is to enhance road safety, reducing incidence response time and digital enforcement on national highways and expressways.
It provides for the implementation of digital highways by developing integrated utility corridors along the national highways to develop optic fibre cables (OFC) infrastructure.
Under the new standards, the existing VIDS cameras will be replaced with the Video Incident Detection and Enforcement System (VIDES) to emphasize the digital enforcement of traffic rules.
These cameras are slated for installation every 10 km along National Highways and the feeds from these cameras will be integrated at the command and control centres located at every 100 km
The vehicle speed detection system (VSDS) is now integrated into VIDES, optimizing use of automatic number plate recognition (ANPR) cameras.
Depending on the detected incident, VIDES will alert route patrol vehicles or ambulances, generate e-challans, relay alerts to nearby variable messaging boards, or send notifications through 'Rajmargyatra' mobile app to nearby travellers.