Lymphatic Filariasis : Bangladesh Becomes Second Country To Eliminate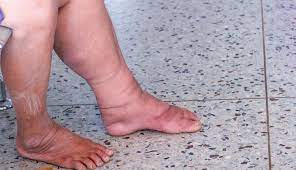 According to the World Health Organisation (WHO), Lao People's Democratic Republic becomes second country in 2023 after Bangladesh to eliminate lymphatic filariasis.
Lymphatic Filariasis commonly known as elephantiasis, and it is a neglected tropical disease.
Infection occurs when filarial parasites are transmitted to humans through mosquitoes.
This impairs the lymphatic system and can lead to the abnormal enlargement of body parts, causing pain, severe disability, and social stigma.
It's caused by infection with parasites classified as nematodes (roundworms) of the family Filariodidea. There are three types of these thread-like filarial worms:

Wuchereria bancrofti, which is responsible for 90% of the cases.
Brugia malayi, which causes most of the remainder of the cases.
Brugia timori, which also causes the disease.

Symptoms: About two in every three people who have lymphatic filariasis don't have severe symptoms, but filariasis usually leads to a weakened immune system. Some people may experience inflammation, Lymphedema, Hydrocele and Edema.
Treatment: The World Health Organisation recommended preventive chemotherapy strategy for lymphatic filariasis elimination is mass drug administration (MDA).