Air India: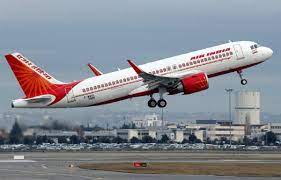 After 68 years, Air India is all set to return to the Tata fold. Tata Sons subsidiary Talace Pvt. Ltd. emerged as the winning bidder for the debt-laden national carrier after quoting an enterprise value of ₹18,000 crore. The government will take a hit of ₹28,844 crore.
The Tatas will own a 100% stake in Air India, as also 100% in its international low-cost arm Air India Express and 50% in the ground handling joint venture, Air India SATS.
Apart from 141 aircraft and access to a network of 173 destinations, including 55 international ones, Tatas will also have the ownership of iconic brands such as Air India, Indian Airlines and the Maharajah.
The Group of Ministers led by Home Minister Amit Shah approved the winning bidder in its meeting on October 4. The government aims to complete the transaction by December 2021, when it will transfer its shares and hand over the airline to the new buyer.
Talace quoted an enterprise value of ₹18,000 crore. Of this, ₹15,300 crore is the debt component of Air India to be taken on by the winner, and the remaining ₹2,700 crore will be cash paid to the government
It will provide a very strong market opportunity to the Tata Group's presence in the aviation industry. Tata Sons owns 84% share in Air Asia, which has a market share of 5.2%, and 51% stake in Vistara, which has a market share of 8.3%.
Together with Air India's market share of 13.2%, Tatas could be in control of 26.7% market share, and be the second biggest player after IndiGo.