Air Quality And Health In Cities: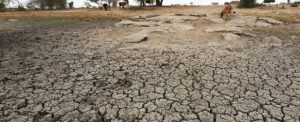 A report was released titled Air Quality and Health in Cities, which analysed pollution and global health effects for more than 7,000 cities around the world between 2010 and 2019.
The study ranked cities on the basis of two major air pollutants found — fine Particulate Matter (PM2.5) and Nitrogen Dioxide (NO2).
Findings:
PM 2.5 Levels:
Delhi and Kolkata are ranked first and second in the list of top 10 most polluted cities when PM 2.5 levels were compared.
PM 2.5 is an atmospheric particulate matter of diameter of fewer than 2.5 micrometres, which is around 3% the diameter of a human hair.
It causes respiratory problems and reduces visibility.
While exposures to PM 2.5 pollution tend to be higher in cities located in low- and middle-income countries, exposure to NO2 is high across cities in high-income as well as low- and middle-income countries.
NO2 Levels:
No Indian city appeared in the list of top 10 or even top 20 polluted cities when NO2 levels were compared.
Average NO2 levels for Delhi, Kolkata and Mumbai, according to the report, ranged from 20-30 µg/m3.
This list saw Shanghai at the top with an average annual exposure of 41 µg/m3.
NO2 comes mainly from the burning of fuels in older vehicles, power plants, industrial facilities and residential cooking and heating.
As city residents tend to live closer to busy roads with dense traffic, they are often exposed to higher NO2 pollution than residents of rural areas.
Other cities with high NO2 population levels included Moscow, Beijing, Paris, Istanbul and Seoul.
Death Burden:
Beijing had the largest disease burden associated with a PM 2.5-related illness, with 124 attributable fatalities per 100,000 persons.
Five Chinese cities were in the top 20.
Delhi came in 6th, with 106 deaths per 100,000 and Kolkata at 8th with 99 deaths.
Causes:
Only 117 nations currently have ground-level monitoring systems to track PM 2.5, and only 74 nations are monitoring NO2 levels.
In 2019, exposure to pollutants in 86% of the more than 7,000 cities exceeded WHO's standard, therefore, impacting around 2.6 billion people.