Airline Mapping Of Andaman And Nicobar Islands And Lakshadweep: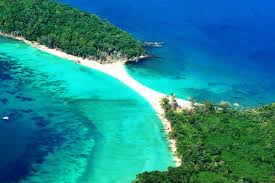 The Indian National Centre for Ocean Information Services (INCOIS) is planning to conduct airline mapping of Andaman and Nicobar Islands and Lakshadweep to get a better picture of the ocean floor.
Lakshadweep Islands are located in the Arabian Sea. These are coral islands located off the coast of Kerala. The Andaman and the Nicobar Islands lie to the southeast of the Indian mainland in the Bay of Bengal.
INCOIS is an autonomous organization under the Ministry of Earth Sciences (MoES).
It is located in Hyderabad & was established in 1999.
It is a unit of the Earth System Science Organization (ESSO), New Delhi.
The ESSO operates as an executive arm of the Ministry of Earth Sciences (MoES) for its policies and programs.
The mandate of INCOIS: To provide the best possible ocean information and advisory services to society, industry, government agencies, and the scientific community through sustained ocean observations and constant improvement through systematic and focused research.