Pritzker Architecture Prize: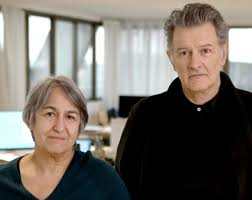 Social housing architects Anne Lacaton and Jean-Philippe Vassal, founders of French studio Lacaton & Vassal, have been named the 2021 winners of the Pritzker Architecture Prize.
French architects Lacaton and Vassal were named the winners of the award for their body of work that "reflects architecture's democratic spirit" and their "commitment to a restorative architecture".
Their recognition marks the first time a French female architect has won the prize, with Lacaton becoming the sixth woman to receive the award since it was established in 1979.
Pritzker Architecture Prize:
The Pritzker Architecture Prize is awarded annually to honor a living architect
Founded in 1979 by Jay A. Pritzker and his wife Cindy, the award is funded by the Pritzker family and sponsored by the Hyatt Foundation.
It is considered to be one of the world's premier architecture prizes and is often referred to as the Nobel Prize of architecture.