Amazon WoW : Networking Platform For Women Engineering Students In India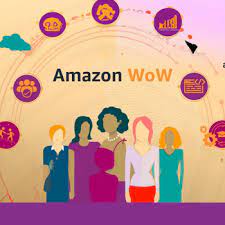 Amazon Women of the World (WoW) programme is a networking platform for women engineering students in India, connecting them with Amazon leaders and recruiters. Each session will have limited number of slots and will be filled through RSVP. Participants will have to register for each session to be part of the live session.
They will also have access to recordings of the session post completion of each session.
It offers skill-building sessions, career insights from alumni, and information about Amazon's culture.
It aims to foster optimising resource utilisation, upskilling and promoting tech careers among women in STEM (Science, Technology, Engineering, and Mathematics)
Amazon WoW is open to all women students across engineering campuses in India. Any women student who is currently pursuing a four-year B.Tech/BE or two-year MCA, M.Tech/ME program or five year Dual Degree can participate.