India-Israel Women In STEM Conference: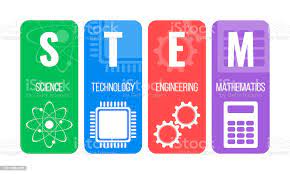 India-Israel Women in Science, Technology, Engineering and Mathematics (STEM) conference was held.
The need for introducing flexible work times and gender-neutral pays to enhance women participation in STEM was highlighted.
The STEM acronym was introduced in 2001 by scientific administrators at the U.S. National Science Foundation (NSF).
The organization previously used the acronym SMET when referring to the career fields in those disciplines or a curriculum that integrated knowledge and skills from those fields.
It is a curriculum based on the idea of educating students in 4 specific disciplines — science, technology, engineering and mathematics — in an interdisciplinary and applied approach.
India is one of the countries that produce the highest number of scientists and engineers, the growth of STEM has picked up significantly over the last few years.
Under Article 51A of the Constitution of India, it is a duty of every citizen of India to develop the scientific temper, humanism and the spirit of inquiry and reform.
Participation of Women in STEM:
About 43% of STEM graduates in India are women, which is the highest in the world, but their share in STEM jobs in India is a mere 14%.
In Indian STEM, the primary concern has never been with the number of women graduates, but with the proportion of those who ultimately land STEM jobs.
S&T has translated into the economic sphere and institutions are structured so, Science & Technology (S&T) could become a changemaker in society by introducing flexible work times, and gender-neutral pays to enhance women participation in STEM.
Greater women's participation in the tech sector will make women more strong and influential, giving a boost to their socio-economic situation in the society.