LockBit Ransomware: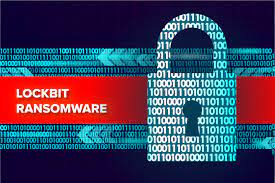 It has been found that LockBit ransomware was found to be targeting Mac devices.
Earlier in January 2023, the LockBit gang was reportedly behind a cyber-attack on U.K. postal services, causing international shipping to grind to a halt.
A ransomware is a type of malware that hijacks computer data and then demands payment (usually in bitcoins) in order to restore it.
LockBit, formerly known as "ABCD" ransomware, is a type of computer virus that enters someone's computer and encrypts important files so they can't be accessed.
The virus first appeared in September 2019 and is called a "crypto virus", because it asks for payment in cryptocurrency to unlock the files.
LockBit is usually used to attack companies or organizations that can afford to pay a lot of money to get their files back.
The people behind LockBit have a website on the dark web where they recruit members and release information about victims who refuse to pay.
LockBit has been used to target companies in many different countries, including the U.S., China, India, Ukraine, and Europe.