Direct Incentive Disbursement : Postal Life Insurance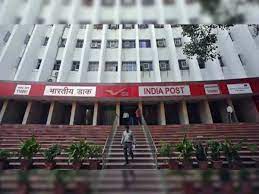 Recognising the pivotal role of its sales force, the Postal Life Insurance (PLI) introduced the pilot program for "Direct Incentive Disbursement" in the Delhi and Uttarakhand Circles.
Direct Incentive Disbursement Program will recognize the role of PLI's sales force which is the driving force behind the department's accomplishments.
It will impact around two lakh sales force members across the nation, including Gramin Dak Sevaks, Direct Agents, Field Officers, and Departmental Employees.
Sales force receives incentives directly in their Post Office Savings Bank accounts.
Sales force can conveniently manage their funds, and immediate rewards drive optimal performance.
Automated payouts reduce administrative costs, enabling a greater focus on delivering client service.
Postal Life Insurance:
It is the oldest life insurer in this country which was introduced on 1st February 1884.
It started as a welfare scheme for the benefit of postal employees and was later extended to the employees of the Telegraph Department in 1888.