Arittapatti : New Biodiversity Heritage Site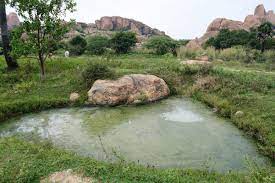 The Tamil Nadu government recently issued a notification declaring Arittapatti and Meenakshipuram villages in Madurai district the first biodiversity heritage site in the State.
It aims to prevent the loss of biodiversity and preserve the cultural and architectural heritage, the government, as recommended by the Tamil Nadu Biodiversity Board, has declared Arittapatti a biodiversity heritage site.
The site, comprising 139.63 hectares in Arittapatti village (in Melur taluk) and 53.58 hectares in Meenakshipuram village (Madurai East taluk), will be known as the Arittapatti Biodiversity Heritage Site.
Arittapatti, known for its ecological and historical significance, houses around 250 species of birds, including three important raptors — Laggar Falcon (Falco jugger), Shaheen Falcon (Falco peregrinus) and Bonelli's Eagle (Aquila fasciata).
It is also home to wildlife such as the Indian Pangolin (Manis crassicaudata), Python (Python molurus) and Slender Loris (Loris spp).
The area is surrounded by a chain of seven hillocks or inselbergs, that serve as a watershed, charging "72 lakes, 200 natural springs and three check-dams".
The Anaikondan tank, built during the reign of the Pandiyan kings in the 16th century, is one of them.
The site also features various megalithic structures, Tamil Brahmi Inscriptions, Jain Beds and 2200-year-old rock-cut temples adding to its historical value.