Railways Gets 5 MHz Spectrum: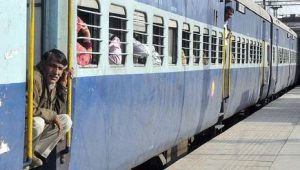 The Union Cabinet approved the allotment of a 5 MHz spectrum in the 700 MHz frequency band to the Indian Railways for improving its communication and signaling systems.
Railways have also approved an indigenously developed Train Collision Avoidance System (TCAS).
The project, targeted to be completed in five years, is estimated to cost over Rs. 25,000 crore.
The spectrum charges will be levied based on a formula as prescribed by the Department of Telecommunications for Royalty Charges and License Fee for captive use as recommended by the Telecom Regulatory Authority of India (TRAI).
With this spectrum, the railways will introduce Long-Term Evolution (LTE)-based Mobile Train Radio Communication (MTRC) on its routes.
The Railways currently relies on optical fibre for its communication network but with the allocation of fresh spectrum, it will be able to use high-speed radio on a real-time basis.
LTE is a fourth-generation (4G) wireless standard that provides increased network capacity and speed for cellphones and other cellular devices compared with third-generation (3G) technology.