SEBI Complaints Redress System (SCORES) Platform: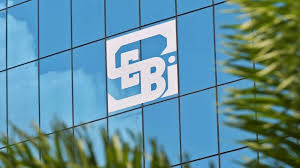 A total of 3,079 complaints against companies and market intermediaries have been disposed of through the Securities and Exchange Board of India's (SEBI) SCORES platform recently.
SCORES Platform is a web based centralized grievance redress system of SEBI that was launched in June 2011.
SCORES enables investors to lodge and follow up their complaints and track the status of redressal of such complaints online from the above website from anywhere.
This enables the market intermediaries and listed companies to receive the complaints online from investors, redress such complaints and report redressal online.
All the activities starting from lodging of a complaint till its closure by SEBI would be online in an automated environment and the complainant can view the status of his complaint online.
According to the regulatory authority, complaints can be lodged on SCORES for any issues covered under the Sebi Act, Securities Contract Regulation Act, Depositories Act, and rules and regulations and provisions of Companies Act, 2013.
SEBI:
It was established in April 1988 as an executive body and was given statutory powers in January 1992 through the SEBI Act, 1992.
It monitors and regulates the Indian capital and securities market while ensuring to protect the interests of the investors, formulating regulations and guidelines.