Who Was Fakir Mohan Senapati ?: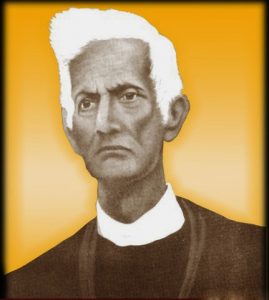 Remembering Fakir Mohan Senapati on his 103rd death anniversary. He passed away on June 14, 1918.
Fakir Mohan Senapati (13 January 1843 – 14 June 1918) was an Indian writer, poet, philosopher and social reformer.
He is often referred to as Utkala Byasa Kabi (Odisha's Vyasa). He is regarded as the father of Odia nationalism and modern Odia literature.
He played a leading role in establishing the distinct identity of Odia language. He is known to have introduced novel writing, short story, and autobiography genres in Odia literature.
Chha Maana Atha Guntha is the first Indian novel to deal with the exploitations of landless peasants by the feudal Lord. It was written much before the October revolution of Russia or much before the emerging of Marxist ideas in India.
His "Rebati" (1898) is widely recognized as the first Odia short story.
He wrote a long poem, Utkala Bhramanam, that first appeared in 1892.