India's Covid-19 Emergency Response Package: Phase II: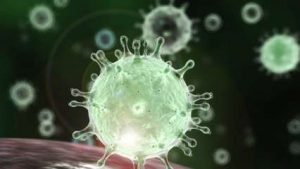 The Union Cabinet has approved a new scheme 'India COVID-19 Emergency Response & Health System Preparedness Package: Phase-II' amounting to Rs. 23,123 crore for FY 2021-22. The Phase-II of the Package has Central Sector (CS) and Centrally Sponsored Schemes (CSS) components.
Under the Central Sector components:
National Centre for Disease Control (NCDC) would be strengthened by providing Genome Sequencing machines, besides sanctioning Scientific Control room, Epidemic Intelligence Services (EIS) and INSACOG Secretariat support.
Support would be provided for implementation of Hospital Management Information System (HMIS) in all the District Hospitals of the Country (presently, it is implemented only in 310 DHs).
Support would also be provided for expanding the National Architecture of eSanjeevani Tele-consultation platform to provide upto 5 lakhs tele-consultations per day from the present 50,000 Tele-consultations per day.
Support would also be provided for IT interventions, including strengthening the Central War room at DoHFW, strengthening Country's COVID-19 Portal, 1075 COVID help lines and COWIN platform.
Under the CSS components, States/UTs would be supported to:

Create Paediatric units in all 736 districts and also, to establish Paediatric Centre of Excellence (PaediatricCoE) in each State/UT, for providing Tele-ICU services, mentoring and technical hand-holding to the District Paediatric units.
Augment 20,000 ICU beds in public healthcare system out of which 20% will be Pediatric ICU beds.
Install 1050 numbers of Liquid Medical Oxygen Storage Tanks with Medical Gas Pipeline System (MGPS), with an aim to support at least one such unit per district.
Augment the existing feet of ambulances – 8,800 ambulances will be added under the package.